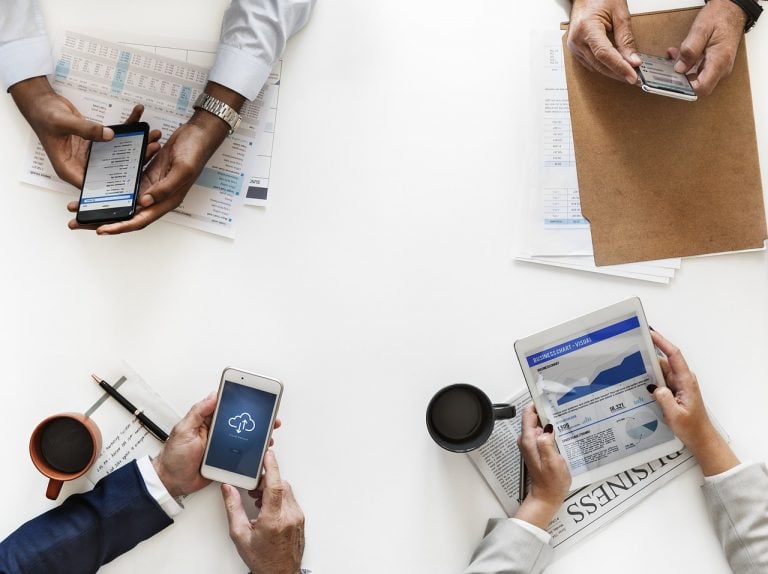 The Financial Strength of the Old and Blighted: Three Reasons Rundown Areas Are the Best Investments Today
Strong Towns founder Chuck Marohn says local governments should stop prioritizing "shiny and new" development and invest in their old and blighted areas instead. (Hint: It's not a do-gooder thing; it's a dollars-and-cents thing!)
Q3 2019 hedge fund letters, conferences and more
Peter Lynch: How Investors Can Find Their Edge
Peter Lynch was one of the best growth investors of all time. As the Magellan Fund manager at Fidelity Investments between 1977 and 1990, he averaged a 29.2% annual return. Q1 2021 hedge fund letters, conferences and more The fund manager's investment strategy was straightforward. He wanted to find growth companies and sit on them Read More
Hoboken, NJ (October 2019)—Most cities are caught up in a love affair with all things "shiny and new." We fervently believe new development spurs the local economy and that investing in high-dollar projects like stadiums, attracting big box stores, and building new subdivisions will attract people to the area. But Strong Towns founder Charles L. "Chuck" Marohn, Jr., says focusing on this kind of growth—and spending our money on all the infrastructure that comes with it—is quickly rendering us insolvent.
Far better to invest first in what most cities ignore completely: "old and blighted" areas.
"It surprises many people to learn that their city's poorer areas—not the sparkling, affluent new ones—are often the most financially productive," says Marohn, founder and president of Strong Towns and author of the new book Strong Towns: A Bottom-Up Revolution to Rebuild American Prosperity (Wiley, October 2019, ISBN: 978-1-119-56481-2, $25.00). "But it's true. So why don't we stabilize those centers of wealth before making grand new investments with money we, frankly, don't have?"
It's a rhetorical question. Marohn says we've been forsaking the old and blighted parts of town since World War II. That's when we started growing our cities in big, bold leaps, skipping the messy, chaotic iterations that make complex systems strong. Our nation's growth strategy—manifesting in miles of asphalt and pipeline and sheetrock—has necessitated a sobering tradeoff: near-term growth/cash for long-term liabilities. Now our cities' chickens are coming home to roost, and clearly we haven't generated enough wealth to keep them stocked in feed.
The solution is clear, he says: Rein in the ill-advised spending right now and focus our resources on those areas that need it most.
"There's no reason for any North American city to build new roads or sewer lines," asserts Marohn. "Our infrastructure is maxed out, and we can't afford more. The right thing to do—and not just morally right, but economically right—is to focus on improving our current investments. That means our old and blighted areas."
Here are three reasons why:
Reason 1: "Shiny and new" investments generate diminishing returns over time. Despite looking nice now, residential subdivisions with wide lots, curvy streets, and cul-de-sacs are financial losers in the long run because they are built all at once to a finished state. Today is peak wealth. It's all downhill from here, regardless of how much public investment is made.
Reason 2: "Old and blighted" investments yield consistently healthy returns. No one expects owners to take $50,000 homes and turn them into $250,000 homes. But it is possible to take a neighborhood of $50,000 homes and make them $55,000 homes. That's a 10 percent increase in the tax base. It's wealth that's shared throughout the neighborhood. Best of all, it's repeatable. Cities can nurture 3 to 5 percent annual returns out of these depressed neighborhoods for a long time. And it's good for the whole community; this is also how you avoid displacement and ensure that the gains in wealth actually go to the poor who are responsible for it.
Reason 3: The kinds of investments needed to gain consistent 3 to 5 percent returns over time are small and low-risk. Small investments like putting in street trees, painting crosswalks, patching sidewalks, and making changes to zoning regulations to provide more flexibility for neighborhood businesses, accessory apartments, and parking are good examples. It's better to forgo grand, expensive solutions in favor of doable "small bets" that make neighborhoods incrementally better for those who live there. If you try some things and they don't work, you don't lose much because they don't cost much. (Please see the tip sheet below for some "Small Bets" you can try in your town.)
So yes: Old and blighted areas are worth the investment. Here is a real-life example from Marohn's hometown of Brainerd, MN.
The Taco John's Case Study
In Brainerd, MN, there are two identical blocks along a roadway in the core of town. Of these blocks, one is Old and Blighted while the other has been transformed into something Shiny and New.
The Old and Blighted block is a collection of pop-up shacks built in the 1920s. The people who built these buildings anticipated that, as the city grew, their land values would increase and these cheap, one-story buildings would be expanded and improved. After all, that had been the pattern of development for cities for thousands of years.
But after the Great Depression and World War II, the country launched an experimental pattern of urban development. Older blocks were passed over in favor of new development further out on the edge of the city. Brainerd was no exception. Today, its Old and Blighted block remains a collection of marginal commercial businesses including a pawn shop, a couple of liquor stores, and an old-time barber shop.
One block away sits a Shiny and New fast food restaurant called Taco John's. It replaced a similarly Old and Blighted block, as part of the city's effort to get rid of blight. The facility has modern signage, good access to the adjacent streets, plenty of parking, and on-site stormwater retention.
Although both blocks are the same size, use the same amount of public infrastructure, and cost the city the same amount, the Old and Blighted block has a taxable value of $1.1 million. In comparison, the Shiny and New block has a taxable value of only $620,000. The Old and Blighted block is worth 77 percent more, and pays 77 percent more taxes, than the Shiny and New block.
To make matters worse, Taco John's was not a new franchise in Brainerd; it merely moved up the street three blocks to a new location. The reason it moved? Tax subsidies.
In exchange for twenty-six years of tax relief, the community got an out-of-town franchise restaurant to abandon their old building and move three blocks up the street, where they tore down a block of buildings and replaced them with a development that is 44 percent less valuable than the development pattern of what was removed.
By any financial measure, this is a bad investment, yet cities everywhere routinely do this exact kind of transaction.
"We see this trend repeatedly," says Marohn. "On a per-acre basis, neighborhoods that tend to be poor cost less to provide services to than their more affluent counterparts. Our towns need to invest in these areas before even thinking about new development."
He says the biggest payoff that comes from showering love on these neighborhoods is something intangible, but surprisingly powerful: confidence.
"Citizens get energized when they see their neighborhood growing better, and they get involved," concludes Marohn. "From there, things improve organically, and your town becomes stronger and wealthier one block at a time."
---
Eight "Small Bets" to Try in Your Town
Excerpted from www.strongtowns.org, founded by Charles L. "Chuck" Marohn, Jr. Marohn is author of Strong Towns: A Bottom-Up Revolution to Rebuild American Prosperity (Wiley, October 2019, ISBN: 978-1-119-56481-2, $25.00).
Chuck Marohn is a big believer in making small, incremental investments in declining neighborhoods. They are low-risk (read: inexpensive) and, when we make these changes based on observing people's daily struggles, they can yield a surprisingly high ROI.
"The truth is, 'old and blighted' areas tend to be more profitable for local governments than 'shiny and new' areas," says Marohn, author of Strong Towns: A Bottom-Up Revolution to Rebuild American Prosperity. "And yet, we ignore these neighborhoods and invest in huge projects that only create future liabilities we can't pay for. Far better to build prosperity slowly, from the bottom up, through small changes that make people's lives better."
Of course, you don't have to live in a struggling neighborhood to reap the rewards of small, incremental changes. These investments make sense for everyone because they're cost effective and improve citizens' quality of life in tangible ways. Here, excerpted from Marohn's Strong Towns website, are a few "small bets" your community might try:
Add pedestrian crosswalks at unmarked intersections. Pedestrian crossing areas are vital in busy neighborhoods—especially in intersections adjacent to businesses that get a lot of foot traffic. Why? Because crosswalks and crosshatched intersections improve safety for bikers, pedestrians, and drivers alike. In his hometown of Brainerd, MN, Marohn proposed that a number of crosswalks be added to the busy and dangerous Fifth Avenue corridor, near one neighborhood's only grocery store within walking distance.
Add crosswalk bump-outs. Sprawling intersections with fast-moving traffic are a problem in many communities. However, moving a curb to narrow a street is often expensive and impractical because it requires moving existing drainage infrastructure. Nonetheless, you can make your crosswalks safer by using physical barriers to narrow the "danger zone" of crosswalks. Experiment with temporary bump-outs and see how they work. If the project is successful, you make them a permanent part of the street.
Post visitor-friendly wayfinding signs. Wayfinding signs welcome tourists and newcomers to your community. They can direct visitors toward your town's historic district, waterfront, shops and restaurants, and other landmarks that add to the vibrancy of the area.
Widen the sidewalks. Wider sidewalks cultivate a greater sense of safety in areas with lots of foot traffic. Hoboken, NJ, experimented with this concept in a busy area that had only a narrow strip of sidewalk. The city used cones and temporary fences to create a wider path for pedestrians and cyclists, and deemed the trial so successful that they made it a permanent fixture. The best part? If it fails, you can simply take down the fencing and try it out someplace else.
Sponsor community art. Public art not only brightens up neighborhoods, it fosters community pride and ownership. Hoboken enlisted local school children to paint colorful murals on storm drains across the city. Invite local artists to paint fun and welcoming murals in your community's public spaces.
Veer away from asphalt to add character to city streets. Plain asphalt surfaces can look boring. So replace asphalt streets one block at a time with new materials, such as Belgian blocks. This approach is great because instead of applying for a grant to repave an entire street at once, you can complete this project in smaller increments, like the city of Hoboken has done.
Paint bike lanes on the streets. Wide streets with plenty of space can be inhospitable to cyclists or anyone not traveling by automobile (they encourage fast drivers). But painted bike lanes provide a safe place for cyclists to ride and they also signal that drivers should anticipate bikes and drive with caution.
Plant trees to keep parks cool, attractive, and safe. Mill Park in northeast Brainerd, MN, was the only city park where it would be moderately safe for children to travel to. But it was seldom used during the summer, because there was a lack of shade. Marohn proposed planting shade trees to improve the user experience over time (and also to provide a visual buffer for the unattractive paper mill within view). Additionally, he proposed trimming a separate line of poorly maintained evergreen trees to improve visibility and deter crime.
"Incremental change is the efficient and affordable way to grow communities with less risk," says Marohn. "Your town gets to learn what works and what doesn't, adapt, and, bit by bit, things improve for your citizens, the way they have since the beginning of time."
---
About the Author:
Charles L. "Chuck" Marohn, Jr., is the founder and president of Strong Towns and the author of Strong Towns: A Bottom-Up Revolution to Rebuild American Prosperity. He is a professional engineer (PE) licensed in the state of Minnesota and a land use planner with two decades of experience. He holds a bachelor's degree in civil engineering and a master's of urban and regional planning, both from the University of Minnesota. Marohn hosts the Strong Towns Podcast and has presented Strong Towns concepts in hundreds of cities and towns across North America. He is featured in the documentary film Owned: A Tale of Two Americas, and was named one of the Ten Most Influential Urbanists of all time by Planetizen.
About Strong Towns:
Strong Towns is a national media organization whose mission is to advocate for a model of development that allows America's cities, towns, and neighborhoods to grow financially strong and resilient. Strong Towns began in 2008 as a blog written by Charles Marohn. Today, it is a nonprofit publishing daily content by dozens of contributors, sharing weekly podcasts, and giving presentations around the U.S. and Canada. Strong Towns reaches an audience of more than 1.5 million readers per year and has over 2,900 members. Learn more at http://www.strongtowns.org.
About the Book:
Strong Towns: A Bottom-Up Revolution to Rebuild American Prosperity (Wiley, October 2019, ISBN: 978-1-119-56481-2, $25.00) is available at bookstores nationwide, from major online booksellers, and direct from the publisher by calling 800-225-5945. In Canada, call 800-567-4797. For more information, please visit the book's page on www.wiley.com.