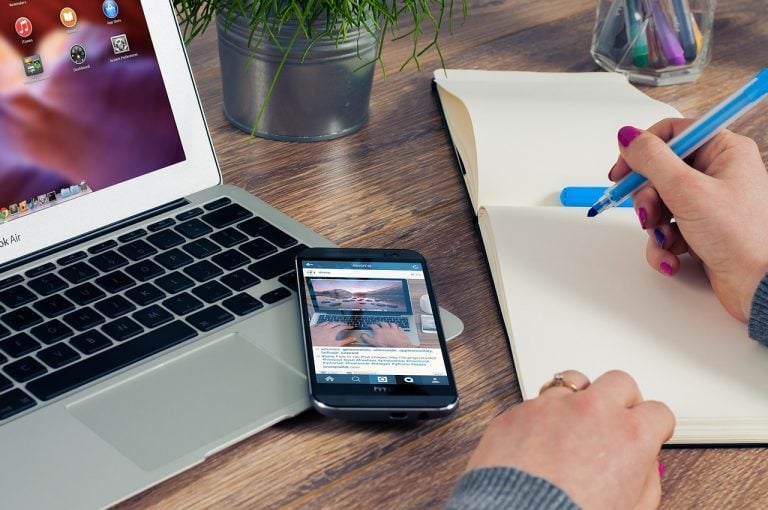 Apple's MacOS Catalina comes with several new features, but one of the most important is Sidecar, a new second screen support feature. This new feature turns the iPad into a second screen for the Mac. Apple has added several Sidecar-related features, including Continuity Sketch and Markup. The two features allow you to use your iPhone or iPad along with the Mac to draw graphics or annotate documents. These are pretty productive features, and if you don't know how to use them, then don't worry. In this article we will detail how to use Sketch and Markup with iOS 13 and macOS Catalina.
Hardware and software requirements for Sidecar feature
Apple introduced the Sidecar feature at the Worldwide Developers Conference in June. As said above, it allows you to turn an iPad into a second display for the Mac. It also enables the iPad owners to use their hardware as an input device with the help of an Apple Pencil.
This new Sidecar feature does not support all Macs and iPads. As per Apple's white paper on the feature, it supports only newer models of iPads and MacBooks. For the Mac, there is even a processor requirement as well. The feature will only run on Macs with at least a Skylake processor or later.
Consistency is what makes the top 50 best-performing hedge funds so strong
Every month and quarter, multiple reports on average hedge fund returns are released from several sources. However, it can be difficult to sift through the many returns to uncover the most consistent hedge funds. The good news is that Eric Uhlfelder recently released his "2022 Survey of the Top 50 Hedge Funds," which ranks the Read More
According to the white paper, the supported Mac models are: 2019 Mac Pro or later; 2018 MacBook Air or later; 2018 Mac mini or later; 2017 iMac Pro or later; 2016 MacBook or later; 2016 MacBook Pro or later; and 2015 iMac or later.
Talking of the supported iPads, the Sidecar will only work on the iPads that support Apple Pencil. The supported iPad models are: third-generation iPad Air; fifth-generation iPad mini; Sixth-generation iPad or later; and iPad Pro (9.7-inch, 10.5-inch, 11-inch, and 12.9-inch models).
In terms of software requirements, you will need to update your Mac to Catalina.
Additionally, for using Continuity Sketch and Markup, do make sure that all your devices have the latest operating system. As per Apple's white paper, to use the Sketch or Markup, your Mac must be on Catalina, iPad running on iPadOS and iPhone on iOS 13.
Now that you know the hardware and software requirements, let's check out how to use Continuity Sketch and Markup with iOS 13 and macOS Catalina.
How to use Sketch and Markup
With the help of Continuity Sketch, users can design a sketch on their iPad and then insert it into a document on their Mac.
"You can draw a sketch using your nearby iPhone or iPad and have the sketch appear instantly on your Mac, exactly where you need it — for example, in an email, a message, a document, a note or a folder," Apple says.
On the other hand, Continuity Markup allows you to correct papers, circle details in images, and sign documents using your finger or Apple Pencil.
Talking of how to use Continuity Sketch and Markup with iOS 13 and macOS Catalina, first let's see how to use Continuity Sketch. Following are the steps:
First, on your Mac, place the cursor at the place where you want to insert the sketch. It can be an email, a document, or a note.
Second, choose the file, and then select Import from iPhone or iPad.
Third, select "Add Sketch." A blank window will appear on your iPad with the markup controls – the ink pen, a chisel Tip marker and chalk pencil.
After you are done with the sketch on your iPhone or iPad, tap Done. The sketch will now appear on the Mac where you positioned the cursor. In case you started from a desktop, the sketch will be available to save as a file.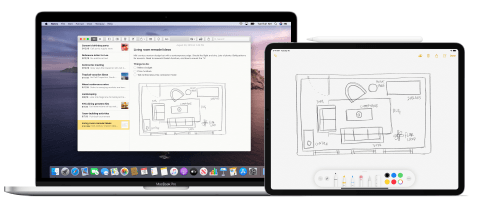 For using Continuity Markup, follow the below steps:
First, select a file.
Second, press the Space Bar for enabling Quick Look.
Third, click on the Annotate tool.
Fourth, the file will now show up on your iPhone or iPad with markup controls.
After you are done with the editing and addition, select Done. The marked-up document will now show up on the Mac.
How Continuity Sketch and Markup work
Just like any other Sidecar and Continuity feature, the Continuity Sketch and Markup also tether an iPhone (on iOS 13) and iPad (on iPadOS) to a Catalina Mac using AWDL (Apple Wireless Direct Link). Apple's AWDL tech helps to discover nearby devices using Bluetooth LE and then transfer the data between the devices via the fast WiFi connectivity. The same tech powered Apple's earlier Continuity features, such as AirDrop, Handoff, Continuity Camera and Scan.
For the AWDL tech and Continuity features to work, it is essential that Bluetooth and WiFi are turned on for all the devices. It is not necessary that all your devices are on the same WiFi network because AWDL sets up its own ad-hoc WiFi connection. However, you must ensure that none of the devices are sharing WiFi via Personal Hotspot or Internet Sharing. Also, you must login into the devices with the same Apple ID.
Updated on