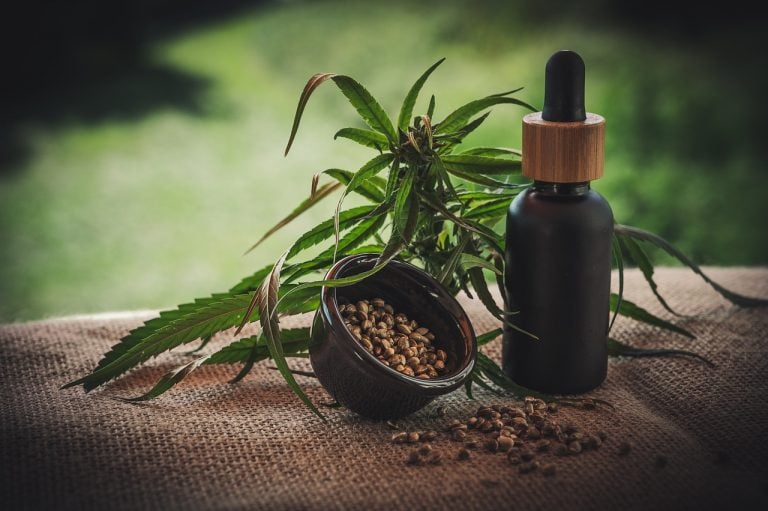 California is often a leader of trends in the Western sector of the United States. Their take on everything from fashion to health is often respected and copied across the nation. CBD is one such health craze that's received massive amounts of attention.
CBD, a nickname for cannabidiol, is a product derived from the cannabis plant. It's a cousin to THC and marijuana, and as such, it's often assumed to do the same thing. However, CBD has no psychoactive properties; therefore, you can't get high while under its influence like you would when using marijuana.
Q3 2019 hedge fund letters, conferences and more
Hedge Fund Launches Jump Despite Equity Market Declines
Last year was a bumper year for hedge fund launches. According to a Hedge Fund Research report released towards the end of March, 614 new funds hit the market in 2021. That was the highest number of launches since 2017, when a record 735 new hedge funds were rolled out to investors. What's interesting about Read More
Instead, it provides a host of health and wellness benefits. Some doctors are even prescribing it to patients as an alternative form of medicine for chronic pain and anxiety. CBD can be found in online dispensaries like Penguin CBD or in-person at retailers like Family Video or small businesses.
And it's everywhere in California. You'll see signs for CBD all over the state, and many California residents endorse its use. Why is it so popular? Here are 8 simple reasons that California residents can't get enough of CBD oil and other products.
1. Marijuana is legal in California.
It's true that marijuana and CBD are completely different, and while CBD has confusing laws surrounding it, the legalization of marijuana in California has drastically improved the case for CBD use.
Until 2018, when marijuana became legal in California, you could only legally find CBD at state-sanctioned medical marijuana dispensaries. However, after marijuana became legal, the laws surrounding CBD became even fuzzier, and suddenly, CBD began popping up all over the state.
2. Californians often don't succumb to the CBD myths and stereotypes.
Cannabis products have a negative reputation in many places throughout the United States, but in states where marijuana is legal, people tend to give it a more open-minded view. Californians are less likely to believe in stereotypes about the supplement and instead consider the many health benefits.
This significantly helps the reputation of CBD and makes it more socially acceptable. When residents aren't afraid of what others think, they're more likely to use a product openly and willingly.
3. There are dozens of CBD-infused products made in California.
Many CBD users complain about the strong, earthy flavor of pure CBD oil. It's the most effective way to feel the effects of the product, but the flavor can be a turn-off for many.
California CBD retailers have derived many new and exciting CBD products that make it easier and tastier than ever to use the product. Products include bath bombs, tea-like beverages, gummies, vape juice, rubs, coffee products, chocolates, and so much more.
Because CBD is so readily available in so many different types of products, it's no wonder Californians are crazy about their CBD.
4. California agencies are battling CBD-ban laws, bringing publicity to the product.
2018 was a landmark year for both medical and recreational marijuana users because it was the year the drug became legal in California. However, laws around CBD have yet to be set in stone. The Medicinal and Adult-Use Cannabis Regulation and Safety Act (MAUCRSA), means that CBD products are legal for residents and visitors over the age of 21.
However, CBD is not clearly defined in that law. In many cases, the FDA simply overlooks CBD use, meaning there are hundreds of dispensaries both online and throughout California that are operating under lax rules from the state government.
To remove confusing legislation for the product, several California legislative and regulatory agencies such as the Bureau of Cannabis Control, are pushing for clearer legislation of CBD. Most of the push is in favor of clearly legalizing the product.
As a result, the publicity around CBD products has simply blown up. You can hardly pick up a newspaper or visit a well-known news site without seeing an article about the fight for CBD legislation. With greater knowledge of the product comes more consumers and dispensaries.
5. CBD is an amazing supplement for those with anxiety.
The simplest explanation of why CBD is so popular in California comes from the effects of using the products. One of the most common and effective uses of CBD is for the treatment of anxiety. Those who use CBD regularly report a significant reduction in the severity of their anxiety and many report they're able to get a better night's sleep.
In fact, CBD is so effective at treating anxiety that approximately half of all anxiety patients with prescription medications have replaced their anxiety meds with CBD. They report that it's more effective with fewer side effects.
6. CBD provides immense pain relief.
The other common use of CBD is pain relief, particularly those who experience chronic pain. Its effects are compared with those of an NSAID, but without the harmful side effects to the stomach.
It also combats inflammation, so those with rheumatoid arthritis, fibromyalgia, muscle spasms, and other painful conditions can experience immense relief from both pain and inflammation when using CBD.
7. There are dozens more CBD health and wellness benefits.
Pain treatment and anxiety reduction are two of the most common uses of CBD, but that's not the end of this wonder drug's uses for overall health and wellness. Below is a list of conditions that CBD can help to treat:
Epilepsy (the only FDA-approved medicinal use of CBD)
Eating disorders
Addiction
Cancer treatment and prevention
Parkinson's disease
Bipolar disorder
PTSD
Depression
Insomnia
Heart health
Multiple Sclerosis
Many of these conditions are life-altering with treatments that have harsh side-effects. The limited side effects and strong impact of non-psychoactive CBD is a lifesaver for many struggling with one of these illnesses.
8. CBD sells itself with word-of-mouth marketing.
When you have thousands of people using CBD and loving the way it improves their lives, CBD virtually sells itself. You'll see blog posts, social media content, forums, and more, all boasting the effectiveness of CBD.
Word-of-mouth marketing is by far the most effective form of advertising with 92 percent of people listening to the advice of friends, family, and perfect strangers before making a purchasing decision. As California residents express their positive views of CBD to the nearly 40 million people residing in California, it's no wonder that word has spread and Californians love CBD!
Updated on