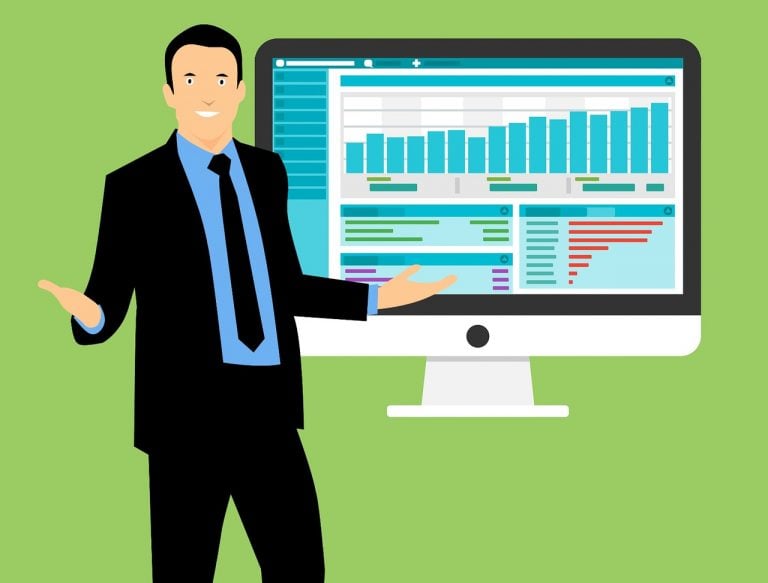 The King Report October 23, 2019 Issue 6119 
UK PM Johnson will seek election if parliament rejects Brexit timetable
Prime Minister Boris Johnson is seeking to get approval for his Brexit deal by trying to push it through parliament in an accelerated time frame so Britain can leave the EU on Oct. 31.  The source said: "If parliament votes again for delay by voting down the programme motion, and the EU offers delay until 31 Jan. – then we will pull the bill, there will be no further business for parliament and we'll move to an election before Christmas."
Why The Term 'Value Investing' Is Redundant
What does value investing really mean? Q1 2021 hedge fund letters, conferences and more Some investors might argue value investing means buying stocks trading at a discount to net asset value or book value. This is the sort of value investing Benjamin Graham pioneered in the early 1920s and 1930s. Other investors might argue value Read More
https://www.reuters.com/article/uk-britain-eu-election/uk-pm-johnson-will-seek-election-if-parliament-rejects-brexit-timetable-source-idUSKBN1X11IR
Q3 2019 hedge fund letters, conferences and more
ESZs rallied on Monday night after the PBoC injected 250B yuan ($35B) into its banking system.  ESZs rolled over during the final hour of trading on the Nikkei.  The decline continued through the last hour of Chinese trading and the first hour and a half of European trading.
The Fed revealed on Tuesday that dealers submitted $52.2B worth of securities ($39.9B of Treasuries & $12.3B of MBS) for its 2-week term repo operation.  The scheme is capped at $35B.   Dealers submitted $64.9B of securities for the Overnight Repo operation ($75B cap).
ESZs rallied from the 3000.75 low at 4:33 ET to 3013.50 at 10:00 ET.  ESZs dropped on this:
Warren Steps into Repo Turmoil, Asks Mnuchin for Answers
U.S. Senator Elizabeth Warren waded into last month's turmoil in short-term funding markets, warning Treasury Secretary Steven Mnuchin not to use the incident as a rationale for weakening post-financial crisis regulations… "Banks are reporting profits at record levels, and it would be painfully ironic if unexplained chaos in a small corner of the banking market became an excuse to further loosen rules that protect the economy from these types of risks."…
https://www.bloomberg.com/news/articles/2019-10-22/warren-steps-into-repo-market-turmoil-asks-mnuchin-for-answers
Zero Hedge opines that the real question Warren should ask is did "JPMorgan intentionally collapse liquidity in money and funding markets" in September to force the Fed to instate QE 4.0.
ZH: Starting in early September, JPMorgan's government-only money-market fund started pulling money out of overnight markets, in this case by yanking short-term Bills and pushing the fund's Weighted Average Maturity sharply higher, with WAM peaking on Sept 13 just one day before all hell broke loose in Repo as overnight repo rates exploded as dealers suddenly found themselves without access to liquidity…  https://www.zerohedge.com/markets/liz-warren-wants-know-if-jpmorgan-caused-repo-turmoil-force-fed-launching-qe
We opined a week or so ago that if regulations were preventing big banks from providing liquidity to the repo market, funding issues would have surfaced repeatedly over the past few years. 
After a 17-minute retreat, ESZs bottomed at 3007.50.  ESZs then plodded higher for 40 minutes, peaking at 3014.  The rally was abetted by the Fed's $7.501B of T-Bill monetization (release time 10:15 ET).  Though expected, algos and lemmings reacted to the headlines of the latest QE operation.  Details at link:
https://www.newyorkfed.org/markets/pomo/operations/index.html?22102019
ESZs rolled over when Reuters reported: China issued 10m tonnes quota for US soybeans purchases
However, the usual suspects were determined to push the S&P 500 Index to an all-time high.  So, a Noon Balloon was orchestrated.  At 13:12 ET, Kudlow said unresolved Phase 1 trade issues could spill over into Phase 2; but Phase 1 is "moving ahead very well."  The market ignored his adverse comment.
ESZs rallied modestly on: UK lawmakers vote to approve Brexit bill in an important first step for UK leader Boris Johnson   https://www.cnbc.com/2019/10/22/uk-lawmakers-vote-to-approve-brexit-bill-in-first-step-for-johnson.html
The Brexit rally that commenced at 14:00 ET ended within 20 minutes.  ESZs tumbled 15 handles on this:
U.K.'s Johnson Loses Vote to Fast-Track Brexit Law [322- 308]
BBG's @tictoc: Johnson says the government is pausing the legislation and accelerating no-deal preparations.  He did not mention an election
The usual suspects tried to engineer a rally when the final hour arrived.  They pushed ESZs 8 handles higher; but sellers then got aggressive.  ESZs slid 17 handles before ESZs upticked a tad at the close.
McDonald's impaired the DJIA.  The burgermeister missed on Q3 earnings (2.11 vs. 2.21) due to slowing US same-store sales growth (4.8% y/y from 5.7% in previous quarter).
Facebook Slides as More States Join New York Antitrust Probe
https://www.bloomberg.com/news/articles/2019-10-22/facebook-antitrust-probe-expands-as-dozens-of-states-join-n-y?srnd=premium
Netflix plunged 4% because Verizon announced it would provide free Disney+ for 12 months to mobile users.  NFLX and FB pushed the FANG+ Index and Nasdaq into negative readings in the morning.
Semiconductors Fall as Texas Instruments Raises Fresh Alarm [Lowered Q4 earnings forecast]
https://www.bloomberg.com/news/articles/2019-10-22/semiconductor-stocks-tumble-after-texas-instruments-raises-alarm
Due to the orgy of stock repurchase schemes financed by debt, it is incumbent on investors to check enterprise value of stocks when measuring fundamentals.  The S&P 500 Index's EV is at a dangerous level compared to sales, which are much harder to craft than earnings.
S&P 500 Index Enterprise Value [Market Cap + Total Debt – Cash Equiv] to Trailing 12 Month Sales
Trudeau Wins Re-Election but Fails to Secure Majority
His Liberals will lead minority government, relying on support from other parties to pass legislation
https://www.wsj.com/articles/canadian-prime-minister-trudeau-headed-to-election-win-11571711840
Positive aspects of previous session
US rally in the morning on attempt to shoot for a new S&P 500 Index high
Negative aspects of previous session
Brexit disappointment and the end of the Turkey cease-fire induced robust selling
NFLX and FB led FANGs and Nasdaq to sharp declines
There was not enough zest for a meaningful attempt to push the S&P 500 Index to an all-time high
Ambiguous aspects of previous session
The Fed is in some stage of panic over something that is not entirely clear.
First Hour/Last Hour Action [S&P 500 Index]
First Hour Up; Last Hour Down
Previous session S&P 500 Index High/Low: 3014.57; 2995.04
Pivot Point for S&P 500 Index [above/below indicates daily trend for traders]: 3001.87
The Nobel Prize has been thoroughly debased over the past few decades.  The committee has been awarding prizes based on ideology. It continues to do so.
Taxing the Rich to Fund Welfare Is the Nobel Winner's Growth Mantra
Lowering taxes to boost investments is a myth, says Banerjee
Distributing tax money among the poor seen driving consumption
https://www.bloomberg.com/news/articles/2019-10-21/taxing-the-rich-to-fund-welfare-is-nobel-winner-s-growth-mantra
ABC: Nearly half of the world's entire wealth is in the hands of millionaires
https://abcnews.go.com/Business/half-worlds-entire-wealth-hands-millionaires/story
The paradox of the concentration of wealth: If Buffet or Gates procures another $1B it won't have much economic impacted IF they hoard it.  If the people of a small town received a $1B windfall, they would likely spend most of it.  People of modest means tend to spend extra income.  The people would be better off if they could somehow find a project for $1B that would create a business that would provide a greater aggregate economic benefit.  Capital must be aggregated for large projects in order to foster economic innovation and progress.  But, if the Fed creates extra wealth for the wealthiest and they hoard it in government debt or give it to hedge funds to speculate, it is diverted from capital formation for innovation and economic growth that benefits society as a whole. This renders the Fed's scheme to a process that exacerbates the concentration of wealth and foments unrest in the masses.
Today – The S&P 500 Index, by 0.31 on the downside, had a negative Outside Day on Tuesday.  The lack of energy to stage a determined attempt to push the S&P 500 Index to a new all-time high when conditions were conducive for such a scheme implies stocks are very tired.  The low volume of the past few sessions is evidence of a lack of institutional buyers at this level.
For the second consecutive session, some economically sensitive and industrial companies report Q3 results.  So far, negative surprises have had more impact.
Stocks are extremely tired and institutions have little interest in stocks now.  Barring news, stocks are likely to trade in a range with traders playing the usual patterns and time frames.
ESZs are -8.00 at 20:40 ET.  Something is frightening traders.
Expected earnings: ANTM 4.82, CAT .57, GD 3.07, PNR .55, ROL .22, GWW 4.40, LLY 1.41, BA 2.20, NSC 2.59, F .26, ORLY 4.80 PKG 1.91, PYPL .53, MSFT 1.24, EBAY .64
The S&P 500 Index 50-day MA: 2949; 100-day MA: 2944; 150-day MA: 2919; 200-day MA: 2871
The DJIA 50-day MA: 26,557; 100-day MA: 26,564; 150-day MA: 26,381; 200-day MA: 26,091
S&P 500 Index support: 2995, 2985, 2973-76, 2963, 2955, 2940, 2930-34, 2922, 2907, 2900, 2880, 2870
Resistance: 3000, 3008, 3014, 3027, 3035, 3050
Expected economic data: Aug FHFA House Price Index 0.3% m/m
S&P 500 Index – Trender trading model and MACD for key time frames
Monthly: Trender and MACD are positive – a close below 2502.93 triggers a sell signal
Weekly: Trender is positive; MACD is negative – a close below 2823.03 triggers a sell signal
Daily: Trender and MACD are positive - a close below 2950 triggers a sell signal
Hourly: Trender and MACD are negative – a close above 3014.12 triggers a buy signal
Several MSM outlets reported that a US envoy says Trump tied aid to Ukraine to probing Biden.  This is blatantly fake news.  Envoy Taylor said 'he heard that DJT tied aid to Ukraine to probing Biden'.
Judicial Watch: AP Reporters Gave DOJ/FBI Ukraine Info and Code to Private Locker of Paul Manafort in Apparent Effort to Push Criminal Prosecution - Andrew Weissmann organized off-the-record DOJ/FBI meeting with AP to exchange 'clarification' and 'assistance' in their investigation for details on former Trump Campaign Director Paul Manafort
https://www.judicialwatch.org/press-releases/judicial-watch-ap-reporters-gave-doj-fbi-ukraine-info-and-code-to-private-locker-of-paul-manafort-in-apparent-effort-to-push-criminal-prosecution/
The NY Times acknowledged yesterday that Dems are in big trouble for 2020.
Anxious Democratic Establishment Asks, 'Is There Anybody Else?' - Party leaders who are worried about Democrats' chances in 2020 are musing about possible late entrants to the race.
https://www.nytimes.com/2019/10/22/us/politics/democratic-candidates-2020.html
Sen @ChuckGrassley calls out Horowitz: All of the delays and excuses why the Horowitz IG FISA report isn't public yet after several months of anticipation of its issues leads me to the suspicion it's going to be "deep six" by the deep state
Rand Paul: There Are GOP Senators More Loyal to Deep State than Trump
Noting… that Graham promised to use his chairmanship of the powerful Senate Judiciary Committee to get to the bottom of the Russia investigation, Carlson groused that the South Carolina lawmaker hadn't made any progress exposing the "bureaucratic coup" against President Donald Trump.  "So far, Graham's tenure has been defined by total inaction," Carlson grumbled. "He has subpoenaed neither [former Deputy FBI Director Andrew] McCabe nor [ex-Deputy Attorney General Rod] Rosenstein, nor has he launched an investigation. Now his inaction extends to the Ukraine saga."…
https://www.thedailybeast.com/rand-paul-there-are-gop-senators-more-loyal-to-deep-state-than-trump
Sen. Lindsey Graham critics on Monday launched a #Whereslindsey Twitter hashtag because Graham has talked tough and gravitated to the MSM but has not exercised his power to investigate and call witnesses.
Human Events Editor in Chief @willchamberlain: Anyone think it's weird that GOP Senators have subpoenaed @DonaldJTrumpJr  to testify, but not Hunter Biden?  #WheresLindsey
Limbaugh on Do-Nothing Lindsey Graham: He Won't Call for Hearings on Ukraine Because It Would Implicate John McCain – "John McCain was at the epicenter of the Steele dossier's dissemination…"…    https://www.thegatewaypundit.com/2019/10/rush-limbaugh-on-do-nothing-lindsey-graham-he-wont-call-for-hearings-on-ukraine-because-it-would-implicate-john-mccain/
@julie_kelly2: Just called Graham's DC office. When I said I was calling to ask why Graham hasn't held any hearings related to FISAgate, Kavanaugh, Ukraine whistleblower, etc, they told me to call Senate Judiciary committee. When I asked several times for his specific comms person, she refused.
Due to the bashing he was taking, Graham surfaced on Tuesday.  @thehill: Sen. Lindsey Graham: "This is a sham. This is a joke. I'm going to let the whole world know that if we were doing this to a Democratic president, you would be all over me right now... This is a lynching in every sense. This is un-American." http://hill.cm/oc8yBQg
@larryelder: People forget that Mitt Romney was BEATING Barack Obama in the polls during the 2012 race. That's why Harry Reid, in Aug., 2012, stood on the floor of the senate, LIED and claimed Romney hadn't paid taxes in 10 yrs. And Romney is more angry at TRUMP than the Democrats.
In July 2012, Obama's creator and chief political adviser, David Axelrod, told the president that he would lose the election.  Obama asked Axelrod what they should do.  David told the president that the campaign should go heavily negative on Romney with ads and verbal attacks.  Romney's response would be critical.  Romney did nothing.  When CNN's Candy Crowley blatantly sided with Obama and slapped Mitt around during a debate, Mitt gave Candy a confounded shrug but remained mum.  Mitt was finished at that point.
NY Post, Oct 18, 2012: CNN's Crowley selected both questions and questioners — both of which largely skewed left. She let President Obama dominate, giving him 4 minutes and 18 seconds more speaking time.
She interrupted Obama nine times, but she squelched Mitt Romney fully 28 times — repeatedly cutting him off just as he was scoring points. Once she told him to shut up, telling him: "See all these people? They've been waiting for you. Make it short."…
But the most blatant evidence of bias was her instant "fact checking" of Romney's quite correct insistence that Obama took weeks to call the Benghazi debacle a terrorist attack. She jumped to Obama's defense, saying "he did call it an act of terror."…
Not until 17 days later — after endless administration distortions — did Obama acknowledge that it was a planned attack.  Yesterday, Crowley belatedly acknowledged, "The president did not say it was . . . an act of terror." But the damage was done…   https://nypost.com/2012/10/18/candys-not-dandy/
Mexico's Soaring Murder Rate Proves Gun Control Is Deadly
Its laws are among the world's least permissive. And most criminals don't get weapons from the U.S
https://www.wsj.com/articles/mexicos-soaring-murder-rate-proves-gun-control-is-deadly-11571696723
University dumps professor who found polar bears thriving despite climate change
https://www.washingtontimes.com/news/2019/oct/20/susan-crockford-fired-after-finding-polar-bears-th/
@1776Stonewall: See, this is how you get bull$#@t stats like "97% of scientists agree with climate change." Because if you disagree you're kicked out of science community