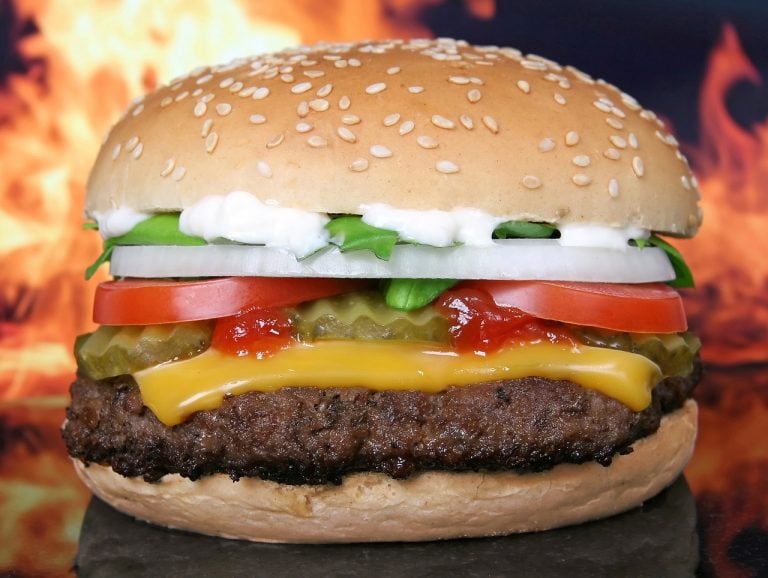 "Sue the Bastards" For Public Health Problems, GWU Students Told; Professor Explains How His Students Have Won Millions While Saving Lives

WASHINGTON, D.C. (September 30, 2019) – Undergraduates at the George Washington University [GWU] will be urged to "Sue The Bastards" for food safety, with a special lecturer telling them how his students sued McDonald's over its french fries and won more than twelve million dollars, and also how other students have helped save lives and billions of dollars by using different kinds of legal actions against major public health problems.
Q2 hedge fund letters, conference, scoops etc
London Value Investor Conference: Joel Greenblatt On Value Investing In 2022
The first London Value Investor Conference was held in April 2012 and it has since grown to become the largest gathering of Value Investors in Europe, bringing together some of the best investors every year. At this year's conference, held on May 19th, Simon Brewer, the former CIO of Morgan Stanley and Senior Adviser to Read More
The special lecturer is public interest law professor John Banzhaf, who has been called "a Driving Force Behind the Lawsuits That Have Cost Tobacco Companies Billions of Dollars," "a Major Crusader Against Big Tobacco and Now Among Those Targeting the Food Industry," and "The Man Big Tobacco and Now Fast Food Love to Hate."
Public Health Problems with food like tobacco?
While the title of the class session is "Food Safety," Banzhaf will explain that while food poisoning typically kills fewer than 5,000 American each year, poor diet is the leading cause of mortality in the United States, causing more than half a million deaths per year, and obesity is the second most common cause of death from behavioral risks, with some 400,000 people dying each year of obesity-related illness.
He will point out that even students who are not obese, and who have no family members or close friends who are obese, should nevertheless be concerned because a recent study concluded that the "total cost of chronic diseases due to obesity and overweight was $1.72 trillion - equivalent to 9.3 percent of the U.S. gross domestic product [GDP]."
Banzhaf notes that most of this huge cost is paid by people who are not obese in the form of higher taxes for unnecessary medical expenses under Medicare, Medicaid, Obamacare, Veterans' and Indian benefits, and other welfare programs, and in grossly inflated health insurance premiums.
Americans paying the costs of obesity
Although too many people see the problem of obesity, like the problem of smoking, as one of will power to be overcome by more education, Banzhaf will explain how such educational programs are largely ineffective and clearly inefficient, and how both public health epidemics - smoking and obesity - have been attacked very successfully by using legal action directed against the entities largely responsible; including fast food outlets and tobacco companies in particular.
But those who should be sued, and in fact have also already been sued, also include those behind "pouring rights contracts" involving what many call "liquid candy," as well as schools which invite Ronald McDonald in to serve as  "health ambassador, trying - falsely - to convince children that they can continue to eat fast food without gaining weight provided they get enough exercise.
Banzhaf says he will cite examples of many non-lawyers - from teenagers to retired senior citizens - who were successful in using the law to fight public health problems, and urge the students in the class to do more than just "sit on your asses and take notes, regurgitate what you have heard on a final exam, and perhaps do a few largely meaningless projects."
He said he plans to suggest simple actions GWU students can take to advance food safety on campus, rather than railing against the white male figures on traffic control signals who indicate when it is safe to walk (because "many students from diverse backgrounds, including individuals of color, gender fluid individuals, and LGBTQA+ individuals, feel oppressed" by this white man), or seeking to change the name of the University's sports teams from "Colonials" (sometimes confused with colonialism) to "Hippos."
Public Health Problems and activism
Here Banzhaf will remind the students, whose knowledge of American history might be weak, that "it was Colonials like Samuel Adams, Paul Revere, Patrick Henry, and George Washington who helped end colonialism in the 13 original states."
The last time Banzhaf lectured students to take legal action against obesity, many were critical, claiming that he was brainwashing them, and trying to turn them into radicals.
This time he will be speaking to about 100 students on Tuesday, October 1, from 4:10-6:00 PM at the GWU School of Media and Public Affairs, 805 21St., NW, in Room B07 in the basement.
Updated on