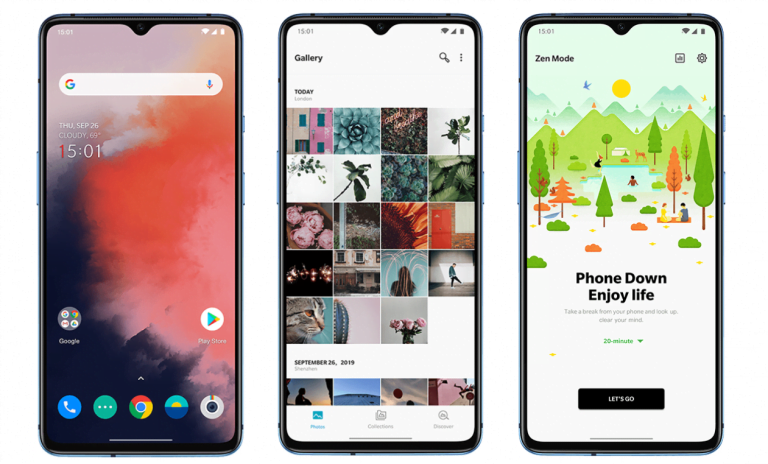 Many users of the OnePlus 7T are having problems with the ambient display. Those affected by the OnePlus 7T ambient display issues report that neither tap to wake nor pick up to wake is working. It's unclear if the problem is caused by a recent update because multiple versions of OnePlus' OxygenOS are affected. This problem is different than the tint issue that was reported previously.
OnePlus 7T ambient display issues reported
PiunikaWeb spotted the reports about the OnePlus 7T ambient display issues, which are scattered across online forums and social media. One post on OnePlus' forums states that the tap to wake and pick up to wake were working for three days, but then they stopped working entirely. The person said they factory-reset the phone and rebooted it multiple times, but they were still having problems with the display. Several people responded to the post and said they are having the same issue, which only seems to occur when the phone is in a low-light environment.
One Reddit user said the device worked fine the day they got it but gradually, it became less and less responsive until it stopped working entirely. The ambient display no longer works with a single tap or picking it up. The person tried clearing the device's cache and rebooted it, but nothing worked.
John Buckingham: Busting the Myths & Seven "Valuable" Themes for 2021 [ValueWalk Webinar slides and video]
John Buckingham's presentation titled, 'Busting the Myths & Seven "Valuable" Themes for 2021'. The webinar  for ValueWalk Premium members took place on 2/23/2021, and was followed by a Q&A. Stay tuned for our next webinar, Q4 2020 hedge fund letters, conferences and more John Buckingham Principal, Portfolio Manager, Kovitz Editor of The Prudent Speculator newsletter Read More
Others responded to the post to say they are having the same problems, and they appear to be worse at night. Some noted that there seems to be some sort of problem with the light sensor because the phone worked just fine in direct light.
Pocket mode, screen protectors blamed for some problems
One person said there is a problem with pocket mode, which keeps the screen from tuning on while the device is in a pocket or purse. They believe there are bugs in the proximity sensor and added that this is a known problem on most OnePlus phones.
Another Redditor said they started experiencing the OnePlus 7T ambient display issues after they installed a tempered glass screen protector on the device. One person responded and said they experienced the same thing, but the ambient display suddenly started working again even with the screen protector on, with no explanation.
It's unclear whether an issue with an OxygenOS update could be to blame for the OnePlus 7T ambient display issues. Some users say their device is on OxygenOS 10.0.3, while others say their phone is on OxygenOS 10.0.4.
For now, there doesn't seem to be any workaround for the issue except always using the device in direct light and avoiding low-light conditions. Hopefully the issue will be fixed with a software update before too long.