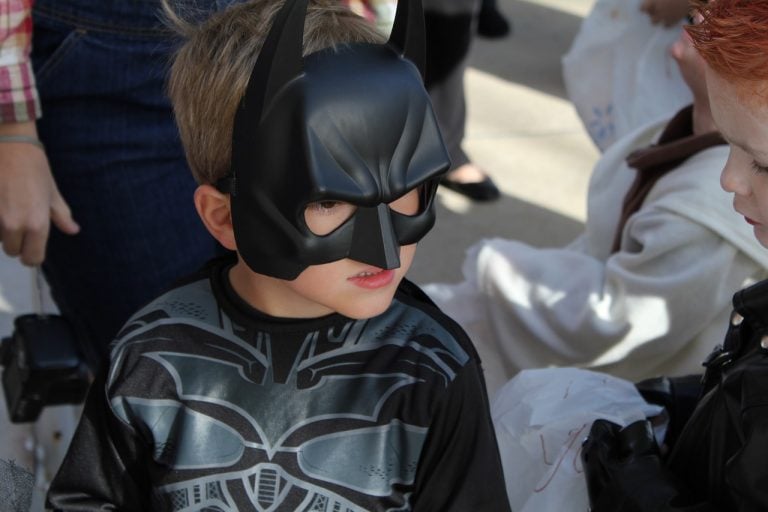 Michigan State Halloween Directive May Violate Constitution, Risk Its Funding; Wearing Halloween Costumes of Other Groups Condemned as "Racist," "Cultural Appropriation"
WASHINGTON, D.C.  (October 12, 2019) – Michigan State University's [MSU] new directive regarding Halloween costumes – that "racially, culturally, or ethnically based costumes" should not be worn except by members of the group portrayed – may violate the First Amendment, and could provide a basis to cut off its federal funding under a new executive order protecting free speech on campus, suggests public interest law professor John Banzhaf.
Q3 2019 hedge fund letters, conferences and more
Brook Asset Management had a strong first quarter, is shorting This US education stock [Exclusive]
Brook Asset Management was up 7.27% for the first quarter, compared to the MSCI GBT TR Net World Index, which returned 3.96%. For March, the fund was up 1.1%. Q1 2021 hedge fund letters, conferences and more In his March letter to investors, which was reviewed by ValueWalk, James Hanbury of Brook said returns during Read More
While some have called it an outright ban on "sombreros and mustaches, Nazi gear, Rastafarians, illegal aliens, Middle Eastern attire," etc,, the school may argue that it is only a suggestion when it proclaims that such actions are "racist."
But such strongly worded suggestions are backed up by the implied threat that violators may be referred to the university's "Bias-Response Team."
As the Chronicle of Higher Education just reported, in an article on its sister university entitled "Michigan's Bias-Response Team Uses Indirect Threats to Chill Free Speech, Appeals Court Finds," a federal appeals court has ruled that bias response teams constitute an "implicit threat of punishment and intimidation to quell speech," even if no punishment is ever imposed.
When signs put up by university officials warn students that wearing costumes of groups of which they are not members is "racist," and the institution has a bias response team with a history of dealing with even the most trivial of complaints, the effect is to unconstitutionality chill speech, argues Banzhaf, noting that wearing costumes - even those some may regard as "racist" - is an activity protected by the First Amendment.
As the courts have often ruled, there is no hate-speech exception to the First Amendment.  Likewise, there is clearly no racist-costume exception to that same amendment, says Banzhaf.
For example, he noted, a recent study showed that MSU's bias response teams responded to even the most frivolous of complaints: e.g., that someone posted a cartoon making fun of liberals; that a complainant's roommate watched a Ben Shapiro video on his laptop; that someone, in a private conversation overheard by the complainant, used the incorrect pronoun in referring to Caitlyn Jenner; and others equally ludicrous as well as frightening, notes Banzhaf.
If a state school demanded that students not criticize President Trump, that would clearly be unconstitutional.
But telling students who might wish to go to a Halloween party dressed as members of the Trump family that it be wrong, backed up by a bias response team which uses "intimidation to quell speech," would likewise chill speech, in his case clearly protected political speech.
For that reason, whether or not any student is punished for wearing a culturally inappropriate costume, the mere threat about Halloween costumes, especially when posted by university officials, could well provide the basis for a complaint of violation of free speech on campus under Trump's executive order.
The mere filing of such a formal complaint - which can be done anonymously by any student - could trigger a federal investigation similar to those claiming violations of Title IX's policies regarding investigations of date rapes, and ultimately trigger the same kind of revolution on campuses which such complaints have already caused.
Another constitutional problem is that the directive is too vague, since someone somewhere can always claim to be offended by any costume.
Suppose, for example, that a student dressed up for Halloween as SPARTY, the popular school mascot, a Spartan warrior dressed in stylized but somewhat cartoonized Greek battle gear.
A student of Greek origin might then file a valid complaint claiming offense and cultural appropriation, under the directive.
Similarly, if four students dressed as Macbeth and the three witches, a very famous play taught and analyzed at MSU, a student from Scotland could claim to be offended if the male student wasn't Scottish, and especially if the student was a person of color.
Moreover, members of the Wicca or other Pagan Witchcraft religions could complain if the female students were not members of their group because they did not share their religious beliefs, or even for the arguably unfair, inaccurate, and insulting portrayal as witches.
This kind of action by university officials is so ludicrous as to be laughable, but it can have very serious consequences for students who may not share this view, and are frightened out of using Halloween to make a political statement with their costumes.
Even more serious are students who might simply be unaware that anyone might find their costume offensive and racist, and are reported to the university's Bias-Response Team, subjected to a stressful interview or investigation, and perhaps even suffer some disciplinary action as a result.
Fortunately, students now have a powerful new weapon to fight back, and can file a formal complaint anonymously under the campus free speech executive order, says Banzhaf.
JOHN F. BANZHAF III, B.S.E.E., J.D., Sc.D.
Professor of Public Interest Law
George Washington University Law School,
FAMRI Dr. William Cahan Distinguished Professor,
Fellow, World Technology Network,
Founder, Action on Smoking and Health (ASH),
2000 H Street, NW, Wash, DC 20052, USA
(202) 994-7229 // (703) 527-8418
http://banzhaf.net/ jbanzhaf3ATgmail.com  @profbanzhaf