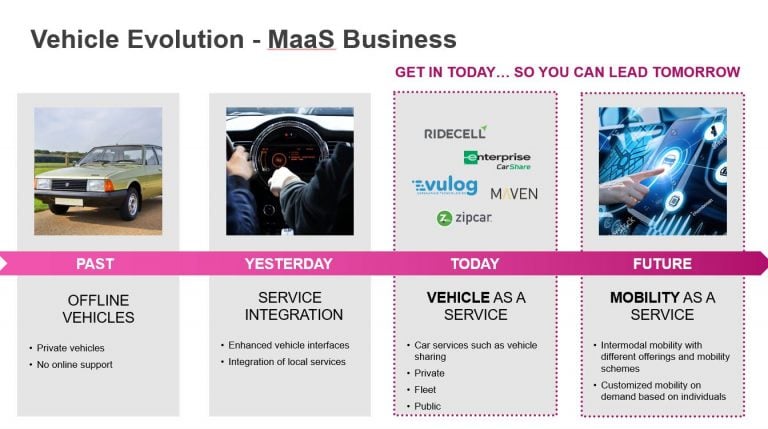 ValueWalk's Q&A session with John F. Possumato, he founder and CEO of DriveItAway. In this interview, John discusses his background, why he started DriveItAway, mobility as a service, the different stages of driverless technology, self driving cars maybe 5-10 years away, revolutionizing the car business, Amazon targeting the automotive service business, Tesla's questionable future, the value of software (and data), the crash of Fair.com, approaching the automotives market with a balanced perspective, and the smoke and mirrors in the automotive sector.
Can you tell us about your background?
I'm a reformed lawyer and reformed franchise car dealer, now trying get a few rungs higher in the "least trusted" list of professions.
Q3 2019 hedge fund letters, conferences and more
Carlson Capital Thinks The SPAC Boom May Be Over [Q1 Letter]
Carlson Capital's Black Diamond Arbitrage Partners fund added 1.3% net fees in the first quarter of 2021, according to a copy of the firm's March 2021 investor update, which ValueWalk has been able to review. Q1 2021 hedge fund letters, conferences and more At the end of the quarter, merger arbitrage investments represented 89% of Read More
I went to a business undergraduate school (Wharton), and then law school (Penn Law), passed the bar and went straight into a start-up I created in law school, that focused on trading currency options on the Philadelphia Stock Exchange (new at the time).  A few years in, in the latter half of the eighties, I had the opportunity to buy a majority stake in a tiny (160 car annual sales potential according to the manufacturer) franchise car dealership, a fifty year old facility that hadn't been updated, and would have ceased to exist had I not taken the plunge...I'll never forget, my first month in, the roof caved in on the 3 car showroom from a snowfall the night before...quite a switch from trading currency options on the floor of the Philadelphia Stock Exchange.
Taking a different approach, we discovered the opportunity of corporate fleet sales, where you used outbound marketing to sell a portfolio of vehicles to corporations and leasing companies, we started it at the time with free delivery, because we didn't want anyone to know how small a facility we really were...also, it was clear that the automotive retail business was highly lucrative but very insular, and hadn't really changed much in fifty years, corporate fleet was an opportunity because no dealer really adjusted their sales practices from "showroom" tactics.  It's now over thirty years later, and dealers still have that problem of just doing things as they always were done.
Fleet sales worked out though, and in less than 36 months we were the third highest volume dealer for our franchise, selling over 5,600 vehicles out of that tiny store in our peak year.  We sold the store but kept the lessons and experience, and I later designed and conducted the dealer focused small fleet programs for three vehicle manufactures, Ford, General Motors and Jaguar.  About twenty years ago I formally merged our experience and interest in new technologies to automotive retail (advancements here usually come from other industries, automotive retail is usually the last to catch on), and have been doing that ever since.  Now we are at the stage where Mobility as a Service, new vehicle technologies and processes are about to change everything in the automotive space, but there is still the stratification between the tech start-up guys and the experienced "car guys" and, for the most part, those two sides still don't talk, but both add value, we try to merge the two.
What are you doing now?
I am the founder and CEO of DriveItAway, the first dealer focused shared mobility company.  A few years ago, when it was clear that new technology focused mobility companies from Silicon Valley (car sharing, ride sharing, electric) were gaining traction, financed by sophisticated money and high valuations, I went to every tech conference I could, and asked all the "smartest guys in the room" (tech guys, finance guys, innovators, etc), why most of these business wouldn't be best suited operated in an automotive retailer's facility.  Think about it, car dealers have the lowest cost of the asset (vehicle, whether ICE or electric), the lowest cost to maintain and service the asset, ubiquitous physical facilities, and current customers said to migrate to other mobility solutions, from one owner/one car.  Everyone from very diverse backgrounds and expertise, said the same thing, in summary, "Yes, but...." and the "but" was always followed with a variation of, "you will never change dealer culture, they don't think out of the box like entrepreneurs."
I figured this was just another example of the ignorance of one industry, not understanding another...car dealers are in many ways the consummate entrepreneur cowboys, leveraging and risking their own money every day.  Granted auto retailers are still very insular and don't adopt change that well, but that's more about cash flow demands than not wanting to adopt a start-up like mentality, as one very large and well known dealer told me at the beginning, "I'm not against new ventures, I'm against negative cash flow – show me a new shared mobility business that creates positive cash flow with little upfront investment, scales rapidly, and feeds the traditional sides of the business (vehicle sales and fixed operations), and I'll be into it immediately.  So that's exactly what we did...
Can you define Mobility as a Service?
Very broadly, it's the transition from the traditional, one owner/one vehicle, to more "subscription" type modes of transportation – car sharing, ride sharing, last mile solutions, etc.  I wrote an article for a trade magazine once that described all car sharing/subscriptions as nothing more than a variation of car rental (which has been around since 1915 – see: Vehicle Subscription Services, Car Sharing by Another Name: Rentals) with a technology component to make it easier to change the time increment of the rental, and make it all inclusive.  For the automotive retail industry, including the manufacturers, the challenge here is transitioning from a one sale/one profit to a cents per mile model.  Many forecasters (Deloitte, ABI Research, IHS Markit),  predict the same thing: we will have a future with fewer vehicles traveling significantly more miles – the average consumer uses there vehicle less than 5% of the time, the average shared mobility fleet uses a vehicle 26% of the time.
Here is a chart I often use in my presentations –
When on vacation recently i had opportunity to talk to top five executive of a major public trucking company - I was expressing to him my thoughts on why driverless was well off for the automotive industry while he pushed back that they were already using stages of it - can you tell us your thoughts on the matter?
There are various stages of "Driverless" technology - 1 - 5, one being just some technology aids for a human driver, and 5 being fully autonomous.  Most new higher end vehicles are in the "3" stage now, automatic emergency braking, side lane shifts, etc.   This is what they most likely referred to when they said they are using it now.   Stage 4 the vehicle drives itself, but needs human monitoring, stage 5 is totally autonomous... most of the folks I know that are experts, including the guys at Waymo (probably close to the best), say we are at the very least, 5-10 years away from stage 5, if we ever fully get there...
Related to above - we heard a few years ago from companies like Uber that there would basically be many self driving cars by now or very soon - it appears that these estimates are far off as even the experts in these fields and many who made those predictions admit - what are your thoughts on the matter?
The smartest guys I've talked to (Waymo, some of the OEM's), are saying, in general, its 5-10 years away, when you are talking about true level 5 autonomous vehicles.  Not to say in selected geo-fenced areas it won't happen much sooner, but that will be in selected geographies, in particular climates, etc.  That's why the first sector for broad adoption will be the ride share companies, as, for the most part, you will still need human drivers for most areas, merged in with those areas that won't need a driver.
What is interesting here though, and goes along with my "wild investor forecast" premise, is Elon Musk's, pronouncement (it's on video), with a straight face, last May saying that folks should by a Model S right now, as within 12 months it will be fully autonomous and they can rent it out after they take it to work and make upwards of $30k annually – that this will make all other cars as obsolete as the horse for transportation.  Every true expert knows this is laughable, yet after an awful first quarter, after this wild pronouncement, Tesla successfully sold $2B in bonds for cash they so desperately needed – really investors are very gullible or misinformed, aren't they?
Your comment "Silicon Valley types are all going to "revolutionize" automotive retailing and transportation in general (without a hint of how the car business today makes money), while, at the other end of the spectrum, car dealers, vendors and OEM's act as if its "business as usual," nothing is really going to change, and all they need is a better digital advertising strategy for the month." intrigued me and I think you are dead on (although I am not an expert on autos) can you expand on this?
Sure, what got me into founding this business, is the ridiculous stratification on both sides – no organization on either sides seems even interested in learning the information known by the other.  To this day, I can go to the TU-Automotive Conference in Detroit in June, 5k people, hundreds of speakers, and, not counting engineers, there is not one automotive retailer at the event, not one, even from the OEMs (plenty of their engineers though).  This is in Detroit no less, with most of the speakers talking about the future of all transportation in the US (Silicon Valley start ups, the VC's who fund them, smart city representatives, forecaster, etc).  Really these folks think they are going to revolutionize transportation, and auto retailers will disappear like taxi companies.
The flip side, every year I go to the National Automobile Dealers Association's annual Convention – 30,000 attendees, hundreds of speaker, and no one, that is, except me with a workshop in 2018 (not since), is talking about how car dealers can adapt to the emerging Mobility as a Service and Shared Mobility world. How to leverage what is here today, and how to get into those business now, to hedge for what is coming.
I note too, this represents real friction and money loss.  For instance, back in 2017 Uber thought they could supply the massive need for vehicles for their drivers, by getting in the leasing business.  With Uber eXchange Leasing they ended up leasing 40,000 vehicles in 18 months (which proves the demand, even more demand for this today, which is how we grew our business), but ended up losing $366M in that amount of time, and, even then, this was such a loser they shut it down.  I talked with some of the folks involved and they made mistakes that a rookie 6 months in the car business would have never made...and managed to lose $9k on about a $20k cap cost car in a year and a half (you would almost have to try to lose that much).
Update on this story, Fair.com comes in and weaves a story of revolutionizing the car business, gets Softbank funding, takes over what is left of the Uber eXchange Leasing portfolio, adds to it, grows rapidly, and just last week announces they are laying off 40% of their staff, including their CFO – now really what did you expect would happen.  (DriveItAway is a fraction of a fraction of a fraction their size, but we are car guys, we are cash flow positive with a high growth curve).
On the other hand, there are many, many big dealer we talk to that won't even look at any other model outside of the "churn and burn" 100 year old showroom sales process...clearly, those guys will be gone in the next downturn, which Bain & Co has described as the triple threat coming down the road – see the chart below.
You say that for Amazon particularly is facing a massive threat in this area can you go into that?
Amazon has the marketplace, so far they have literally changed the automotive replacement parts business in the US, and if you look at what they are testing in Spain, if I was a new car dealer, I'd be very worried.  They teamed up with a large fleet lessor (ALD, which has a relationship with Wheels in the US), and are offering discounted, full maintenance leases for new cars, with door to door delivery and guarantees to retail customers. No one could source or do this with a cheaper cost than Amazon and given that Amazon tests things in smaller markets in Europe before they bring things stateside, it's clear this may be a target area for them. See - Amazon and ALD Automotive launch private lease initiative?
Tesla and driverless is yet another example of hype imho - can you tell us what you think of the Model S and their progress?
Unlike most folks, I think the success of Tesla in the future is very, very questionable.
First, take out the government incentives for Tesla electric vehicles (which are quickly expiring), and the company is either major in the red on their pricing or has to increase prices substantially (hinging a future on renewing or extending incentives is not a good business model, right?).  Second, while I applaud Tesla for how they moved the market forward in actually getting richer folks to want an electric vehicle, with first class technology and styling, the major OEM's are now focused on catching up, and they frankly have more resources, more manufacturing skill, more of everything to actually compete and win in the longer term (and a whole lot of conventional ICE vehicles that bring in huge profits, to subsidize electric vehicle losses for a long time).
Compare this to Tesla resources and history, and well, I wouldn't bet on them...yet, they had one good quarter just recently, and the stock was up like 20% from already inflated prices – again, I just don't think folks are seeing reality (sort of like WeWork before the fall).
I spoke to someone recently who was describing Mercedes driver aid features and it seemed light years ahead of many competitors such as Tesla - what are your thoughts on this company?
Not light years, but parallel at least.  Again, Mercedes has a full war chest, is making money, and has manufacturer expertise and resources that Tesla won't have if it actually stays in business another decade – who would you bet with your money on to win this contest?
What about other major names like Waymo, Toyota, GM - where do they fit in on this?
All are major players in autonomous vehicle, AI and data retrieval.  Even the OEMs are aware that the software (and data), are the valuable part of all this, not the hardware.  The tech companies have the advantage not only having loads of cash and cash flow, but valuations that attract the best and the brightest, which is why the OEM's have had to do this with arm's length acquisitions, separate company valuations, partnerships etc.  Many, many partnerships out there, so it's difficult to say who is ahead.
I have long feared that Softbank style tactics were fueling a bubble, the past few months have semi confirmed that what are you seeing?
Absolutely, the funding and valuations, at least on our side of the business, is insane. Just last week one came crashing down though, based on a Softbank melt down.  Fair.com, funded with over $2B in equity and credit lines (from Softbank, a Japanese bank, and Ally), came crashing to reality, laying off 40% of their people and the CFO (who just happened to be the CEO's brother, go figure).  It was a laughable business model for making money from the start (see above), but no one cared, high growth is all that seemed to matter.
This is the tip of the iceberg, I have long said that the scooter companies (Lime, Bird), will be this generation's sock puppet.  A symbol where we all look back and say, "what were they thinking?"  Perhaps WeWork already took that prize, but just look at the massive losses of Bird (see another article of mine in WardsAuto) and now most recently Lime (see - Lime's Loss to Top $300 Million in 2019 ), these companies don't have any prayer of ever making any money, not to mention the safety issues (200x more dangerous than riding a bicycle), yet valued in the multiple billions out of gate – what were they thinking?
How does one without a background as a mechanic or automative software developer determine the difference between the real thing and BS?
I hate to say, it but a lot of it is common sense.  For instance when the best and brightest in the business say that true autonomous is a long way off, while Elon Musk waves his arms and say his S will be completely autonomous within the year and you can rent it out and make $30k extra annually, it's pretty easy to see the flaws, right?
One thing that makes PE so hard is valuing these private illiquid assets where many times a single investor determines valuation- how can one make sure that they are not overpaying in such complex tech markets such as automatives?
Good question, I think the best way, the way I've always approached it, is with a balanced perspective.  Again, things are so stratified in the automotive sector, that Silicon Valley tech guys will make all sorts of unsubstantiated claims, so some opinions from the traditional sector are critical.  The tech guys are great at identifying unrecognized needs, but not all that good at scaling and rolling out real businesses, right?  The traditional automotive sector knows how to make money, particular dealers, who manage to survive the downturns better than the manufacturers.  If you weight both sides on any developments, you at least get a clear perspective, and might be able to avoid the real puffery.
Final thoughts?
I'm still amazed at how folks are taken in by the "smoke and mirrors" in the automotive sector.  Not just with Tesla, but the valuation of Carvana, and in the micro-cap space Rumble On, HyreCar, etc.  Intelligent analysts seem to not do their homework and believe the hype so much, that I honestly do not know whether this is genuine, or they are banking on the greater fool theory.  Not to say these companies don't have value, but not at the levels attributed to them.  We shall see...