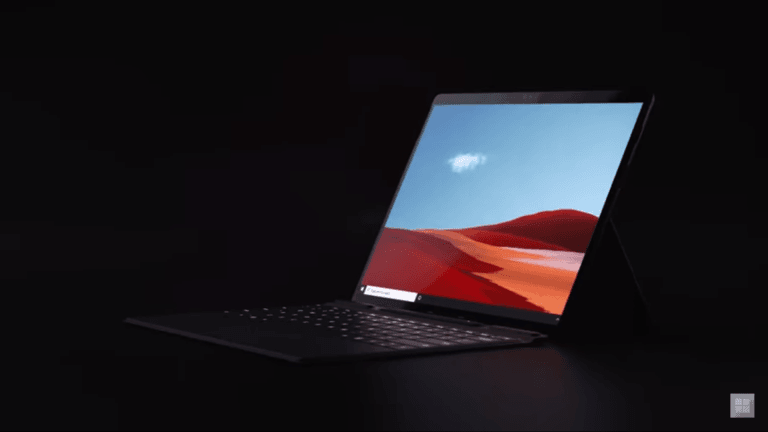 At its annual hardware event on Oct.02, Microsoft unveiled an overwhelming number of Surface products, including a couple of devices that won't even launch until late 2020. If you've been waiting for a new Surface Pro 2-in-1, the software giant is giving you two options this year – Surface Pro 7 and Surface Pro X. The two devices are similar in some aspects but also have distinct characteristics that set them apart. Let's check out how they differ to help you decide which one is more suitable for you.
Design and display
They both retain the design philosophy of Microsoft's Surface Pro line. The Surface Pro 7 sports a 12.3-inch PixelSEnse display with the same 2,736 x 1,824 resolution, 3:2 aspect ratio and 267ppi of pixel density. It's available in jet black and silver color options. Both devices weigh the same 1.7 pounds, though the Pro X is slightly slimmer at 7.3mm compared to 8.38mm for the Pro 7.
Deprival Super-Reaction Syndrome And Value Investing
Deprival Super-Reaction Syndrome And Investing. Part four of a short series on Charlie Munger's Human Misjudgment Revisited. Charlie Munger On Avoiding Anchoring Bias Charlie Munger On The Power Of Prices The Munger Series - Learning . . . SORRY! This content is exclusively for paying members. SIGN UP HERE If you are subscribed and having an Read More
The Surface Pro 7 has an 8MP Full HD camera while the Pro X gets a 10MP rear camera capable of recording 4K videos.
The Pro X has a relatively larger 13-inch PixelSense display with 1,920 x 2,880 resolution, 3:2 aspect ratio, and 267ppi of pixel density. It has slimmer bezels than the Pro 7, which, coupled with a slimmer profile make it feel like it's the smaller of the two.
The Pro 7 has the same Type Cover and stylus as its predecessors. But the Pro X has a new optional keyboard cover with a slot to house the new Slim Pen. The Pro X's stylus charges wirelessly when placed in its slot on the Type Cover. Remember that the keyboard covers and styluses are sold separately. The Surface Pro X also allows users to swap out the solid-state drive.
Coming to ports, the Surface Pro 7 gets a new USB-C port for charging and data transfer. You no longer have to rely on the proprietary Surface Connect port, though the device retains the Surface Connect. It also has a USB-A port, a 3.5mm audio jack, and a microSD card reader.
The Surface Pro X gets two USB-C ports, a micro-SIM slot for wireless LTE connectivity, a Surface Connect port, and a 3.5mm headphone jack. Neither device supports Thunderbolt 3. Both are highly portable devices. They are easy to carry around in a backpack.
Internal specs
This is where you'll notice the biggest difference between the Surface Pro X and Surface Pro 7. The Pro 7 runs Intel's 10th-generation Ice Lake processors. The base model runs Core i3, but you can configure it up to Core i7. The Pro 7 features Intel's Iris Pro GPU to enhance the graphics experience.
The base model of Pro 7 packs only 4GB RAM and 128GB SSD storage. You can configure the RAM up to 16GB and storage up to 1TB SSD, which is going to cost you a lot of money.
The Surface Pro X is powered by Microsoft's new SQ1 processor, an ARM-based chipset that Microsoft developed in collaboration with Qualcomm. Microsoft claims the SQ1 processor makes the Pro X three times more powerful per watt than last year's Surface Pro 6. It runs at up to 7 watts of power but performs most tasks at 2 watts.
The SQ1 promises 2 teraflops of graphics performance and up to 9 teraflops of overall performance. Yes, it integrates both the GPU and CPU on the same chip. It also has a built-in AI Engine to take care of AI-related tasks. Unlike Pro 7, the Pro X offers built-in LTE connectivity thanks to Qualcomm's LTE modem.
The base model of Pro X features 8GB RAM and 128GB of SSD storage. You can upgrade the device up to 16GB RAM and 512GB SSD storage. The processor remains the same on all configurations.
Only time will tell which one would perform better in real-life. The Intel-powered Pro 7 appears to have an edge. That's because the ARM-based chips don't always work seamlessly with traditional Windows desktop apps. The Surface Pro X would have to run traditional apps in emulation, which affects performance. On the other hand. Intel's 10th-gen CPUs should deliver a blazing-fast performance when running legacy apps.
Battery life
Both devices claim to get you through a full day of work with normal usage. The Surface Pro 7 offers a battery life of up to 10.5 hours, down from 13.5 hours on last year's Surface Pro 6. According to Microsoft, the Pro X would deliver up to 13 hours of battery life on a single charge. ARM-based chips tend to be more energy-efficient than their competitors.
It's worth pointing out that in real life the devices might not last as long as Microsoft claims. The company tested both devices with brightness set at just 150 nits. You'd not want to keep the screen that dim while working, especially if you are outdoors.
Pricing
The Surface Pro 7 will hit the store shelves on October 22nd while the Pro X would arrive on November 5th in the United States. The Pro 7 starts at $749 for the base model with Core i3 processor, 4GB RAM and 128GB storage. If you want the Core i5 variant with 8GB RAM and 128GB storage, you'll have to shell out $899. The Core i7 variant comes with 16GB RAM and 256GB storage, costing $1,499. The highest storage model with Core i7 processor, 16GB RAM, and 1TB SSD storage will set you back by $2,299.
If you want to use your Pro 7 as a laptop, you'll have to buy the Type Cover for $130. The Surface Pen is going to cost you $99. By comparison, the Type Cover for Pro X costs $140 and the Slim Pen has been priced at $145. The Redmond-based software giant is also offering a bundle of the Pro X Type Cover and Slim Pen for $270.
The Surface Pro X starts at $999, making it more expensive than Pro 7. The base model packs the SQ1 processor, 8GB RAM, and 128GB storage. The maxed-out version with 16GB RAM and 512GB storage will cost you $1,799.
Conclusion
If you don't want to spend a lot of money, the Surface Pro 7 has a relatively lower starting price. Its Type Cover and stylus also cost less than those of Pro X. But the Pro 7 gets really expensive if you want the Core i7 variant.