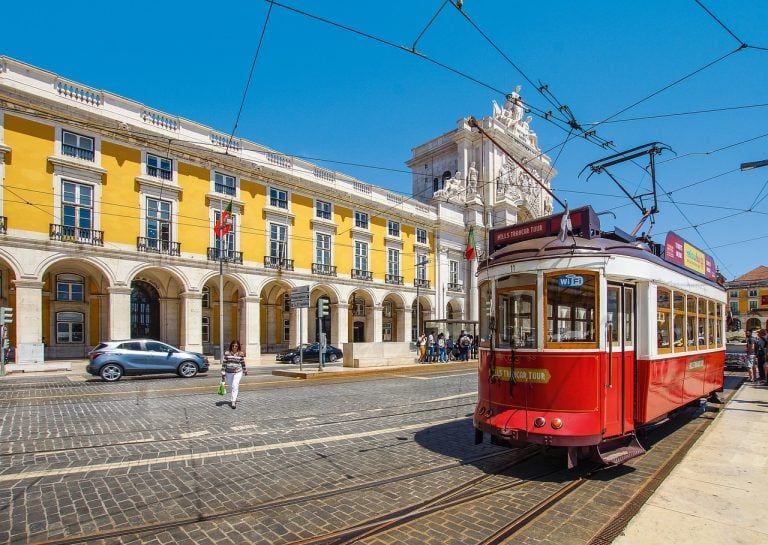 Very close to us in Lisbon, the neighboring country, we can find a city full of life and surprises. It is so close that it can become a great unknown to many of us. From here we encourage you to visit it, and not only stay in the capital but explore its magnificent surroundings. You will be fascinated by the villages just out of fairy tales, the dream beaches and the unique gastronomy of yummy. Less than an hour by car and in some cases by train, you will find a series of enclaves that will serve to round up, and in what way, your trip to the Portuguese capital. Do not hesitate to investigate the charming villages near Lisbon! So escape the hustle and bustle from Lisbon on a private tour of beautiful villages near Lisbon.
Q3 2019 hedge fund letters, conferences and more
Cascais
25 kilometers from Lisbon, in a beautiful sandy bay, sits this old fishing village that now has 30,000 inhabitants. A cozy and surprising destination at the same time, currently a symbol of glamor, calm and living nature. Enjoy its old town, its small streets, its stately mansions, its seafood restaurants and its beaches, such as Guincho and Reina. Do not miss the great cliff known as Boca Del Infierno, famous for being the westernmost point of the European continent, where it was believed that the land was ending. Therefore it is a fantastic destination for your vacation. If you travel a few days to Lisbon you have to reserve time to dive into the crystal clear water of the Cascais beaches.
Crypto Hedge Fund Three Arrows Blows Up, Others Could Follow
A few years ago, crypto hedge funds were all the rage. As cryptocurrencies rose in value, hundreds of hedge funds specializing in digital assets launched to try and capitalize on investor demand. Some of these funds recorded double-digit gains in 2020 and 2021 as cryptocurrencies surged in value. However, this year, cryptocurrencies have been under Read More
Sintra
The next stop on the route is Sintra, a picturesque Portuguese city that is located between the hills of the Serra de Sintra, very close to the capital. From Lisbon, you can go on an organized trip, or on your own on public transport or by car. Once there you need transportation to move between the places of interest since walking would be very difficult to visit them all. As soon as you arrive and see its streets, its location (nestled between forests and springs) you will understand why it is a UNESCO World Heritage Site. Do not miss the National Palace of Sintra with its characteristic chimneys; the Quinta da Regaleria, the Pena Palace and the Castelo dos Mouros. There are so many super interesting places to see that it is worth spending at least a full day to enjoy them.
Estoril
To talk about Estoril is to talk about the place of residence of the nobility, which largely explains the architecture that forms its urban center. It stands out for its casinos, its Formula 1 circuit and for its top-notch beaches. Reaching a perfect balance between Portuguese charm and excellent tourist facilities. Getting to provide a thriving atmosphere and a reputation for exclusivity.
Obidos
This town undoubtedly stands out for its wall, which gives it its own identity, as well as its lagoon, which is practically the one that separates it from the coast. Narrow streets, arches, stairs, white walls, passageways, and a medieval castle make up the fundamental geography of this municipality. But without a doubt, the best Obidos monument is the beautiful Porta da Vila (Village Gate), formed by a set of traditional tiles that represent the Passion of Christ. The destination would be perfect for a day trip, do you dare?
Sea Azenhas
The inhabitants of this charming coastal town are cured of vertigo. As soon as you see their white houses, bent on a cliff, they explain everything. And below a small beach with natural pools only suitable at low tide, put the finishing touch to this jewel. The beautiful sunsets that can be seen are also known. It is a charming and almost secret corner that is worth knowing, located just 30 kilometers from Lisbon, very close to Estoril. Discover the panoramic views of Azenhas do Mar!
Sesimbra
We are not finished yet, we continue on the Portuguese central coast where we find glorious beaches and amazing cliffs. Sesimbra is an ideal place to spend a day at the beach, with all that that entails, that is, the gastronomic issue. A very affordable option for all budgets. It is currently one of the favorite tourist destinations for the Portuguese, is it because of the imposing cliffs and the ends exposed to the violent waves? And to finish, the visit to the Espichel Cape is more than a must, from where you can enjoy memorable views of the Arrábida National Park.
Mafra
The last destination we want to propose for your trip to be round is Mafra. Place where the most important monuments of the Portuguese baroque is located, the national palace is the Portuguese version of El Escorial. It is undoubtedly the largest royal palace in the country, a symbol of royalty. It is complex in good condition due to various restorations and also extensive since it takes between 2 and 3 hours to visit it completely. Visit also the so-called National Tapada, an old royal recreational park for hunting formed by a wooded area crossed by streams in streams. And all just 40 kilometers from Lisbon. There is much more to see in Lisbon, so we invite you to continue reading our articles.
Updated on