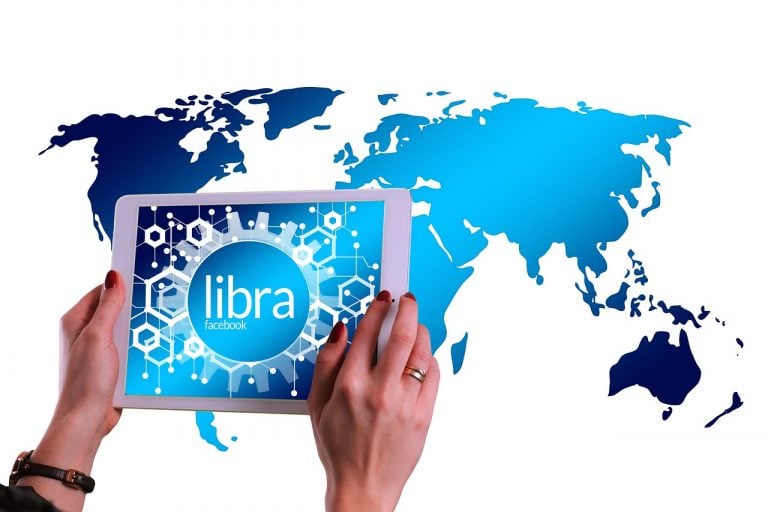 ValueWalk's Q&A session with Kerim Derhalli, the Co-Founder & CEO of Invstr. In this interview, Kerim discusses if Facebook's Libra is a legitimate concept, high profile companies pulling out of the Libra Association, Libra 1.0 appears to be dead in the water, and if SEC is taking the right approach to regulate cryptocurrencies.
Is Libra a legitimate concept, or is it nothing more than a "PR stunt" for Facebook?
"Conceptually, Libra is a compelling proposition: using a new blockchain-based cryptocurrency to enable potentially billions of users to spend and transfer money freely around the world. It represents a potential revolution in payments that few other competitors could achieve."
Q3 2019 hedge fund letters, conferences and more
David Einhorn: This NJ Deli With One Location And Little Revenue Is Trading At $100M+ Valuation
In his first-quarter letter to investors of Greenlight Capital, David Einhorn lashed out at regulators. He claimed that the market is "fractured and possibly in the process of breaking completely." Q1 2021 hedge fund letters, conferences and more Einhorn claimed that many market participants and policymakers have effectively succeeded in "defunding the regulators." He pointed Read More
How do you believe that Facebook plans to make money off of Libra?
"Facebook's motivation - helping the unbanked - appears to be a socially acceptable marketing wrapper. The real motivation is possibly some combination of a way for Facebook to stem its declining popularity among younger generations, the revenue potential from collecting consumer spending behaviors and the revenue opportunity from the 'seigniorage' available in printing your own currency -- traditionally, the reserve of national central banks."
What do the recent high-profile announcements of companies like PayPal pulling out of the Libra Association mean for Libra's future?
"The key for any currency is mass adoption. The only value that any currency has (even gold) is the extent to which other people are willing to accept it. Co-opting multiple other prominent private organization to help spread adoption was smart. Ignoring governments, central banks and regulators was not. Libra 1.0 has faced two major problems:
Design issues - the multi-currency nature of Libra creates potential tax issues every time a consumer uses Libra. Facebook's choice to take this approach rather than simply maintain a link to the U.S. dollar was understandable, but flawed.
Political and regulatory opposition - in choosing to make Libra a multi-currency token, Facebook unwittingly took on not just the U.S. Federal Reserve, but the global central banking community. Nations are sovereign in only a few respects - their ability to issue currency, tax and wage war. Libra made itself a competitive threat to multiple countries rather than just one."
Do you believe that governmental and regulatory pressure will ultimately prevent Libra from launching in 2020?
"This slew of problems has led many original backers to pull out of the Libra consortium. This could prove fatal and a huge missed opportunity for Facebook. Libra 1.0 appears to be dead in the water. It will be interesting to see what Libra 2.0 looks like."
Do you think the SEC is taking the right approach to crypto regulation? What could they do better?
"Blockchain and cryptocurrencies are not going away. In fact, as regulators introduce greater clarity, cryptocurrencies that behave genuinely as currencies are likely to remain. The vast majority of the 1,800+ ICOs will vanish into history as illegally issued unregistered securities. Blockchain is an important revolutionary technology. It has the ability to reduce the massive inefficiencies of the international payments system, inefficiencies which banks have been using to enrich themselves for years. Central banks and regulators should be collaborating to devise common regulatory and operational standards to help unlock the global economic efficiencies that blockchain could unleash."