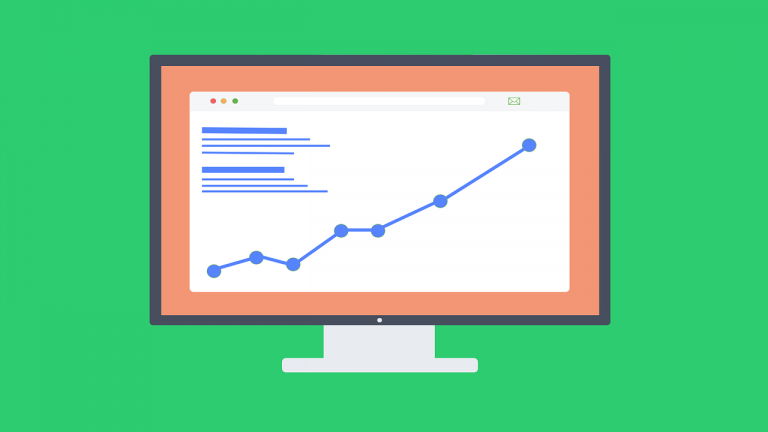 Those with little knowledge of SEO, the term, hidden text are petrifying. It brings to mind a picture of invisible search terms or keywords (KWs) and stringent Google penalties that could push down a website in the search engine results pages or SERPs. Then, hold on! As far as modern web technology is concerned, there are many valid reasons to use hidden text in web copy and Google knows that these texts are perfectly fine and legitimate. No, your business website will not be penalized. Before delving deeper into this topic, let us first understand what hidden div means.

It is a piece of text or a photo you like it to be hidden and hemmed in the div tag. In simple words, when a user visits the website as an outsider, the text unseen from his view. The text may become visible when a visitor fills up a form or clicks on a button. Hidden divs are frequently used in the FAQ section of a website, where each question is not shown along with the answer until someone clicks on the question. However, there are multiple ways to use a hidden div to manipulate black hat search. The major issue is hiding content that has KW stuffing. Then, Google is smart to identify legit hidden div and black hat hidden div.
Q3 2019 hedge fund letters, conferences and more
How A Weakening PE Market Serves As Another Sign Of A Weakening Economy
Amid the turmoil in the public markets and the staggering macroeconomic environment, it should come as no surprise that the private markets are also struggling. In fact, there are some important links between private equity and the current economic environment. A closer look at PE reveals that the industry often serves as a leading indicator Read More
According to an article published on HuffPost, there are developing optimization techniques and you must know how to use them to enhance your website's performance. Read on to learn about jQuery hidden divs and its effect on website SEO.
Indexing Issue
For some time, Google has been indexing hidden divs happily. Then, it changed its algorithm policies and began penalizing all websites with hidden texts, no matter what the context is. Again, Google backed off and stopped penalizing websites. Then, the big question is whether the indexed hidden content still exists or not. It's the answer you want to get, as soon as possible.  The simple answer is Google will index hidden text as long it can find the same. However, some sort of hiding like raw JavaScript instead of jQuery disguises the text when Google uses scripts on the web pages. Of all Google's indexed pages, only an insignificant ratio is parsed and decides your site's search rankings.
You can test if Google views your content or not by disabling JavaScript in a specific browser and then loading your website. Make sure that you configure your site content in a way that any text you want visible is shown automatically, instead of hiding the same. You are free to keep some of the content concealed, especially text you would want to hide and unseen from the visitors. However, ensure that you keep most of the content visible.
Black hat hidden divs were used to dodge the search engines for some time. Each hidden text tactic worked for a while before Google knew about it and penalized the websites resorting to such bad SEO practices. Therefore, you should read about the benefits of white hat tactics on websites like New York SEO and similar platforms.
Background and font color same
Coming back to hidden texts, here are some of the instances of the same you should avoid at all cost. The first example is the use of same-color text. Unscrupulous people set the background color to black and the font color black as well. If a user visits this page, he will see nothing unless he highlights the web copy. From the Google perspective, the text is plain view. It is a method used to hide KWs stuffed in the content.
Then, images are used in the background instead of copy when Google started identifying that the background color and text color is the same. Again, another white hat hidden div method was using a slightly variant color so that it is unseen to the human eye. Then, Google detected this malpractice and it stopped working.
Hidden div involving color matching or text hiding
It is a method of hiding the text outside the usual viewing section of the website. Some sites will put a hidden div to the right side of a web page, quite far. It is a portion, where the screen is rendered away from all browsers. Chances are there if a user never notices the horizontal scroll bar, they will never realize that a hidden div exists.
Using stuffed KWs or suspicious links are black hat SEO and Google will penalize such websites. These are old methods, no developer will bother to use today. That is why jQuery hidden divs are better in this respect with little coding and using legit means.
Not paying heed to the hats
The greatest challenge of modern SEO is the information overload that is online and obsolete. Google is a high-end and classic machine learning application and therefore, there is no simple way to categorize sites as black hat ones or for that matter white hat. Google will not index your website, identify it as using hidden divs and penalize your site instantly. It is about context. And it is the situation that Google has tried to understand for some time.  It is one aspect that applies to each SEO aspect. Google will understand a website's context and intent.
If you are resorting to website promotion in ways that defy Google's guidelines, your site will be penalized. If you are using black hat SEO and doing so to provide value to the visitors, Google will make a decision depending on the context. Webmasters often feel skeptical to use meaningful code snippets because some person used it for an unlawful reason a decade back.
Use JQuery hidden divs that will prove beneficial to the users. Your goal is not to trick Google. It all depends on the context. Google takes some time to understand that context and then penalize websites or refrain from it.
Conclusion
If you have used hidden texts unintentionally and penalized by Google, make immediate amends to provide more value to users. It is easy to take the right steps to repair your website ranking than resorting to black hat tactics.
Updated on