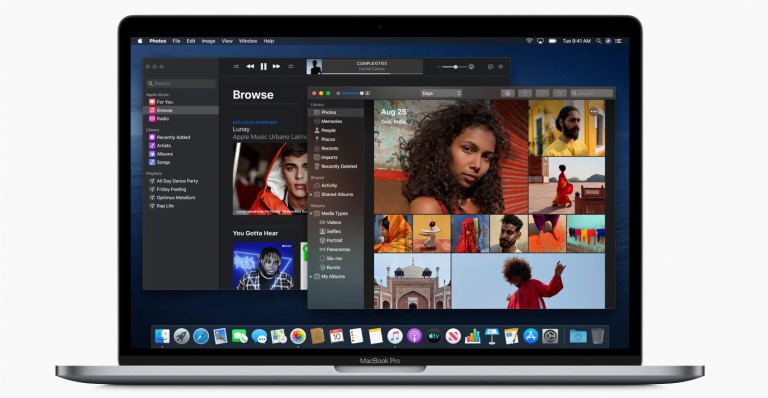 Apple has rolled out macOS Catalina to its users, introducing a plethora of new features. However, after 18 long years, the Cupertino-based tech giant has decided to finally kill one of its most important services, and users will no longer see iTunes in macOS Catalina. Nevertheless, there are new apps to replace it, and they do particular parts of the functions that iTunes used to do.
But, don't worry. While iTunes in macOS Catalina is now gone for good, the program itself has split into many little units, with each of them serving its particular purpose. iTunes as we know it is now split into three separate apps – Apple Music, Apple Podcasts and Apple TV – so that it will mimic the performance of the systems on iPhone and iPad, which already have those apps available on them.
The feature of making macOS similar to iPhone and iPad is the latest effort Apple has made in this direction in trying to close the gap between desktop and mobile.
Why The Term 'Value Investing' Is Redundant
What does value investing really mean? Q1 2021 hedge fund letters, conferences and more Some investors might argue value investing means buying stocks trading at a discount to net asset value or book value. This is the sort of value investing Benjamin Graham pioneered in the early 1920s and 1930s. Other investors might argue value Read More
Here's how the apps work on your MacBook or iMac.
As its name suggests, Apple Music lists all of your songs, albums, playlists and more. It's the main media player for music, and all the music you'll get in the future will be displayed in the app. You can also use Apple Music to buy new songs and albums.
Apple Podcasts will allow users to store all their podcasts in one place. Additionally, aside from accessing and listening to podcasts, users will be able to subscribe to new podcasts in a huge, 700,000 podcasts catalog.
Finally, Apple TV is a repository app for all movies and TV shows streamed live. Additionally, Apple TV+, which is slated to come out next month, will also work on this app.
One functionality of iTunes, however, remains unsorted. Users used iTunes also to make backups of their device's data and update their iOS versions on iPhone and iPad. There's no longer an actual app that will do that business. However, Apple hasn't forgotten about it so this functionality of iTunes in macOS Catalina has been moved to macOS Finder instead.
What about iTunes on Windows?
Even though iTunes on macOS Catalina is gone, it was extremely popular among Windows users also. That said, the question remains, is macOS Catalina also gone on Windows? As Ars Technica reported, Windows users won't see any changes, but there wasn't much more information.
"Apple says users of iTunes under Microsoft Windows will not see any changes. It won't be broken up into several apps; it will work just like it does now. However, Apple did not provide any clarification about what support will be like for future features," Ars Technica says.