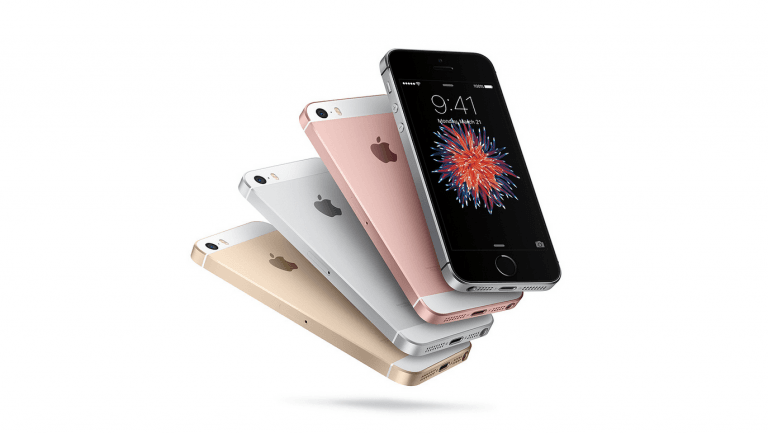 Apple's iPhone 11, iPhone 11 Pro and 11 Pro Max came out last month. However, while there are many notable features to love about them, they may not meet everyone's demands in terms of pricing and carrier plans. Now, a noted and often-accurate Apple analyst, Ming-Chi Kuo, predicts that we can expect the iPhone SE successor soon. As reported by 9to5Mac, it is expected that we'll see an iPhone SE 2, a new iPad Pro and Apple's AR headset release date in 2020, which is not the first time this has been suggested.
While Apple's new flagship trio comes with exciting features and ships with iOS 13 out of the box, many people are limited by their budget in enjoying them, not to mention the other iPhone models from recent years. That said, most buyers embrace the commodities of a larger screen, faster chipset, better camera and more functionality; nevertheless, the iPhone SE is still widely used. Apple's compact mid-range iPhone has still been going strong since 2016, and while it's still compatible with the new iOS 13, it's time to think about an upgrade.
Kuo has a prediction that the iPhone SE 2 is slated for a release date in 2020, but that's not all. He also suggests that we'll see a new iPad Pro, as well as an addition to the AR and VR industry. The prediction includes an AR headset that has been talked about for a while.
These Are John Buckingham's Stock Picks For 2021
The economy remains in distress, although there are signs of recovery underway. John Buckingham of Kovitz, editor of The Prudent Speculator newsletter, has found that value stocks typically outperform coming out of economic downturns. Thus, he argues that this is an excellent time to be a value investor. Q4 2020 hedge fund letters, conferences and Read More
Kuo's rumors are also accompanied by a report by Nikkei Asian Review which suggests that the iPhone SE 2 will have a release date in the first quarter of 2020, and see a design similar to the iPhone 8 which came out in 2017. The only difference is that instead of the old A11 chip, the upcoming iPhone SE 2 would be equipped with its cutting-edge A13 chipset, the same that currently ensures high-end performance on the iPhone 11 trio.
The report further states that the new iPad Pro will also have a release date in the first quarter of 2020, just like the iPhone SE 2. It is expected to come out with a rear-facing 3D time-of-flight (ToF) camera which will have more accuracy and provide more detailed depth-of-field performance. It is also expected to be integrated with the AR features.
The long-anticipated Apple AR headset will finally come out next year, with Kuo predicting that the release date will be around the second quarter of 2020. It's interesting to point out that this prediction comes only a month after a leak regarding the Apple AR headset appearing in the iOS 13 source code, as reported by Mac Rumors.
While these predictions are just an analysis made based on previous activity of a company in the market, they may need to be taken with a grain of salt, although it's worth noting that Kuo's predictions have been mostly accurate in the past. Nevertheless, it'd be good to see the iPhone SE 2 nearly four years after its predecessor's debut.