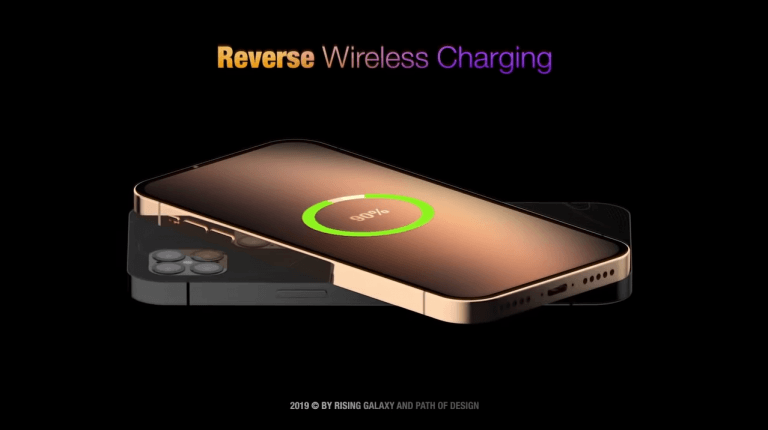 The new iPhone 11, 11 Pro and Pro Max have only been in consumers' hands for a couple of weeks now. They brought various new features like the new Deep Fusion camera expected to come with iOS 13.2, migration toward USB type C charging for the Pro models and shipped with the new iOS 13 operating system. There are many innovative features, although that hasn't stopped designers and those who feel like it, to share their ideas about Apple's eventual successor, the iPhone 12 concept.

If we're to believe Apple's expected iPhone release date frame, we're going to see the new iPhone in 11 months. Nevertheless, some people are so excited about the innovation Cupertino-based tech delivers each year that they've already started coming up with new concepts. One of those includes a new iPhone 12 concept made by Path of Design.
The concept was featured as part of a YouTube video, and it details the new features the upcoming iPhone successor may sport. There is only the iPhone 12 Pro and its end result looks stunning. If the concept and rumors that come with it are correct, Apple is going to continue using the USB-C but will deliver a notchless design, which is a major change since the 2017 iPhone X was the one to embrace it among the manufacturers.
How A Weakening PE Market Serves As Another Sign Of A Weakening Economy
Amid the turmoil in the public markets and the staggering macroeconomic environment, it should come as no surprise that the private markets are also struggling. In fact, there are some important links between private equity and the current economic environment. A closer look at PE reveals that the industry often serves as a leading indicator Read More
Many of the features showcased could logically make it to the new iPhone. However, some features may not. The iPhone 12 concept also features bilateral charging which would enable a wirelessly charged phone to transfer its electrical energy to other devices. That said, it's unclear whether we can expect it to make it to the next iPhone generation. It also features a set of vibrant colors like pink, white, space grey, silver and more.
To add to these rumors, a popular tech tipster, Ben Gaskin tweeted about an exclusive view on the 2020 iPhone. The phone features a 6.7-inch screen and notch-free design, whereas the Face ID system and TrueDepth camera are built into the thin top bezel on the phone. Whether this is true or not, we'll find out when the new iPhone is featured, but hopefully this feature makes it to the future phone.
Exclusive: One of the 2020 iPhone prototypes has 6.7-inch display with Face ID and TrueDepth camera system housed in the top bezel. pic.twitter.com/sAJE7J12ty

— Ben Geskin (@BenGeskin) 26 September 2019
Also, popular Apple analyst Ming-Chi Kuo told 9to5Mac in September that the iPhone 12 will feature a new future-proof re-design, 5G network compatibility and a major camera upgrade. Aside from these rumors it's worth noting that Apple might be working on a new iPhone SE upgrade with a better camera and an upgraded chipset, as well as iPad Pro and a new AR headset.
While concepts don't guarantee that these features will make it to the final product mainly because they're made by fans and individual designers, it's fun to make predictions and dream months ahead of the device's announcement.
Updated on