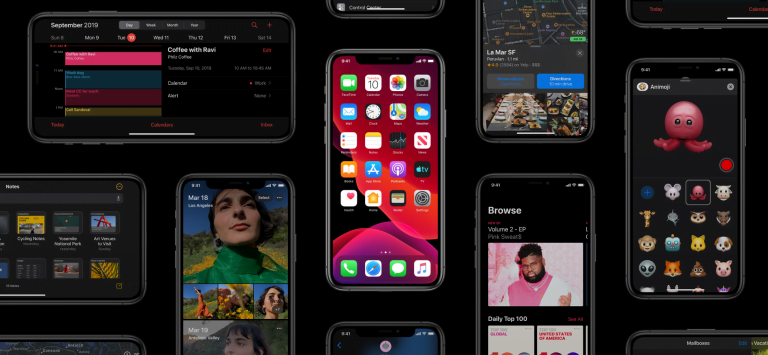 With new iPhones and iOS 13 available to users for over a month, Apple continues to update its software to bring new features and fix already-existing issues. After the iOS 13.1.3 update, it's time to look forward to iOS 13.2, which is known to bring innovative features, especially for those who have upgraded to the iPhone 11, 11 Pro or 11 Pro Max. While the iOS 13.2 public release date is still being kept a secret, the beta testing continues. Here's what it brings.

What to expect with iOS 13.2
Once the iOS 13.2 public release date is announced, we can only count the days until the new features are added, making iPhones even more useful.
The new iOS 13.2 will feature a new emoji update and will add over 70 new emoji and emoji variations. We caught the first glimpse of Apple's new emoji over the summer, and as we approach the iOS 13.2 public release date, the hype id becoming even stronger.
Maverick Capital Slides 22.9% In Q1, Short Bets Yield Positive Returns [Exclusive]
Maverick Capital's flagship hedge fund lost -22.9% in the first quarter of 2022 according to a copy of the firm's quarterly update, which ValueWalk has been able to review. The firm's flagship fund, Maverick Fundamental Hedge, accounts for $3.7 billion of the group's $8.1 billion of assets under management. Even after losses in the first Read More
The new emoji have notable updates compared to last year's new emoji. Once they emerge, users will be able to send the smiley face for yawning and one-piece swimwear. The new emoji also include some new foods and flavor like waffles, falafel, butter and garlic. If you're an animal lover, you will happy to see your animal emoji collection become more vibrant with a sloth, flamingo, orangutan and skunk. iOS 13.2 will feature 59 new characters, which makes a total of 75 total variations, including gender options.
Apple also plans to add the Messages with Siri feature, which was initially planned to be included with iOS 13 but was postponed. If you have AirPods or another set of Beats headphones with H1 technology, you can listen and respond to text messages. Siri will transcribe the message so you don't have to grab your phone to see or listen to the message.
Additionally, new privacy settings were added into Siri's algorithms. You can now choose not to share Siri interactions with the company. According to 9to5Mac, when you boot your iOS 13.2-powered phone for the first time, you'll be greeted with the following message:
"Help improve Siri and Dictation by allowing Apple to store and review audio of your Siri and Dictation interactions on this iPhone, and on any connected HomePod. You can change this later in the settings for each device. The data is not associated with your Apple ID, and will only be stored for a limited period."
Finally, what photographers will enjoy the most will be the Deep Fusion camera technology, which will be exclusively available to iPhone 11 users. The new image processing technology uses deep learning and works in the background to pick the best-looking photos of you. Apple aims to improve the image quality, especially in combination with Night Mode and HDR technology.
When to expect the iOS 13.2 public release date
9to5Mac expects the iOS 13.2 public release date to be at the end of the month as the public beta testing is now in the third phase. Beta testers can expect the fourth developer beta to come out as soon as this week. The final stages of testing will be performed, and the final features will be wrapped up.
Updated on