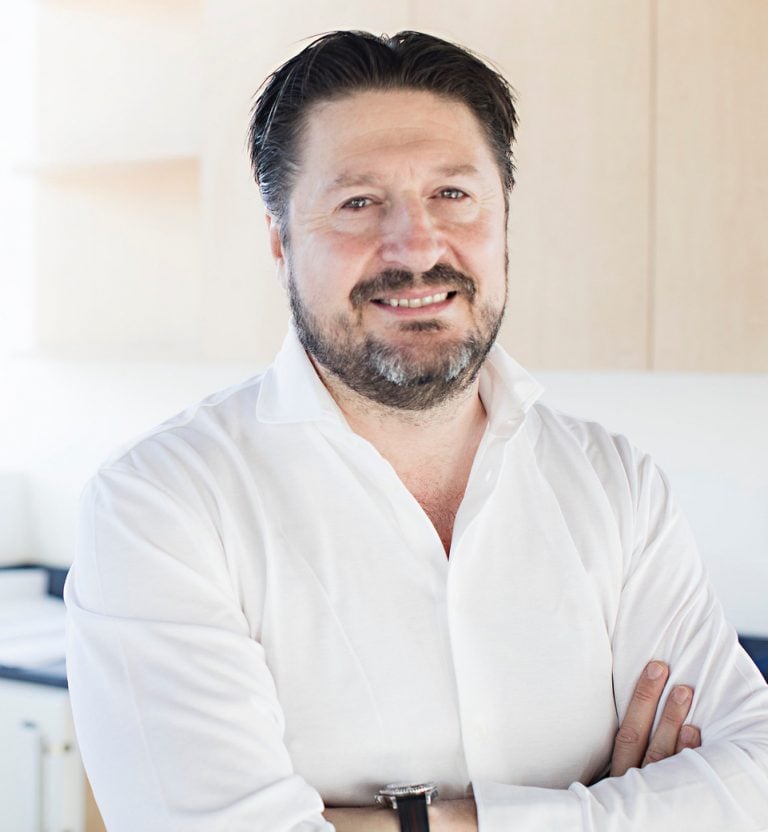 ValueWalk's Q&A session with Ruggero Gramatica, the Founder and CEO of Yewno. In this interview, Ruggero discusses the launch of their new A.I. driven Investment Research platform called Yewno|Edge, AI is not a hype but often misused or abused, the power of the Knowledge Graph, the fintech transformation is about alternative data, their key development module, and the new analytical frameworks and new financial products derived from Fintech.
Can you tell us the latest that is going at Yewno since our last interview?
Yewno is progressing on its path to fulfill the need of making sense of the overwhelming information fragmented and dispersed. As you know we are proudly one of the few in this industry who has built a true dynamic Knowledge Graph, fed by hundreds of millions of data sources and ever evolving in a quasi-real time fashion. Several products and services are provided by leveraging this powerful framework, for instance Alternative Data, Index Strategies and a new investment research platform Yewno|Edge.
Q3 2019 hedge fund letters, conferences and more
Macro Hedge Funds Earn Huge Profits In Volatile Macro Environment
With the S&P 500 falling a double-digit percentage in the first half, most equity hedge fund managers struggled to keep their heads above water. The performance of the equity hedge fund sector stands in stark contrast to macro hedge funds, which are enjoying one of the best runs of good performance since the financial crisis. Read More
You have a new AI financial services platform / investment research platform - what exactly are you looking to solve?
We have launched our A.I. driven Investment Research platform, called Yewno|Edge, which exploits our proprietary Knowledge Graph and provides a comprehensive tool to better understand markets dynamics to analysts or portfolio managers. With this platform we wanted to provide Institutional or Retail Investors a powerful instrument to power up their research with public, fundamental and alternative data sources - all in one accessible location, no data team required. In fact users can access insights from millions of documents including patents, FTC filings, supply chain, court documents, and more and therefore accelerate their research within an alternative data space and automatically build portfolios of stocks and ETFs around plenty of investment ideas.
Also, the platform extracts and highlight "Concepts" that are significantly exposed to an investor's portfolio: Imagine how many things are missed on a daily basis and how beneficial it would be to catch indirect connections to events - ranging from news headlines to IPOs, lawsuits, insider trading cases, earnings calls, and more - which you would have otherwise missed.
Moreover anyone can build her own strategy and edit and backtest it on the fly, screen companies based on exposures to concepts or even see what events are impacting a given portfolio. It's like having a team of analysts intelligently summarizing millions of documents for you in real-time.
Can you first define what AI is - is it just hype?
AI is definitely a broad term that can be misused and abused. On the other hand, it is undeniable that many industries, including FinTech, are undergoing a transformation to sift through the overwhelming amount of information available to analysts, portfolio managers and investors. In order to help identify non-obvious relationships behind financial, economic or socio-political events, there is a need for better and more powerful tools, hence AI.
Let's get down to the ABCD you have.
Oftentimes the use of a few Machine Learning algorithms are used to deal with the complexity of certain data. However, Machine Learning are just (complex) statistical models and the use of them does not necessarily configure as A.I. Advanced Artificial Intelligence methods requires a a profound understanding of the applicability of these models. For instance, not always applying Neural Network can lead to better information extraction and quite often results are obscure given the intrinsic 'black-box' nature of AI algorithms.
However, there are many ways where Data Scientists can build an AI based framework where output data can be interpreted in the context of the model and even reversed engineered to prove consistency with the original data sources.
Because of the overwhelming amount of information available today across domains, dispersed and fragmented there was a need of a new framework capable of structuring a framework providing a suitable environment to process knowledge and extract domain-independent relations between entities.
At Yewno, we apply AI models in the context of our Knowledge Graph where the insights and hidden relations which are extracted and processed through our models can be mapped against the information in the graph itself.
Such framework supports the aggregation and analysis of complex information from massive correlated sources.
HOW: we have ingested 100s of millions of content assets about Economics, Finance, Govm't, Judicial, technology, academic using unsupervised learning algorithm by leveraging advanced semantic analysis techniques, etc.
We then project concept base representation of correlated information and once the Knowledge Graph is Induced we extract Inferences.
The power of the Knowledge Graph is that is dynamic, meaning that it is fed quasi-real time fed and it is point-in-time.
Bloomberg had an interesting article on alternative data and hedge funds - curious what your thoughts are and what you thought of the piece?
The take-away from that article is that a major force in this Fintech transformation is about Alternative Data. While traditional data typically pertains to specific companies or sectors and their fundamentals, Alternative Data provides a combination of data sets from diverse sources, which can be correlated to provide new insights.
A Machine Learning methodology - or, as we do at Yewno, a fully-fledged dynamic Knowledge Graph framework processed with Machine Learning technologies - can shed light on emerging hidden signals.
Intelligent analytics techniques are definitely moving towards this new way of data analysis and we'll witness this across many industries.
How does "building strategies" work? What types of thematic investing themes are popular among your clients?
Our primary target is Buy Side, that includes Asset Managers, Hedge Funds, Institutional Investors, Retail Investors. But also Sell Side, albeit more conservative in adopting new technologies, is showing more and more interest in new ways to construct strategies.
At Yewno we are quite active in building Thematic Strategies which are reaching the market in the form of Thematics Indices, ETFs or ETPs in general. Amongst the ones that are gathering more interests amongst investors are definitely strategies pertaining new disruptive technologies and ESG (Environmental Social and Governance).
"Classifying Non-traditional Risk Exposure" - First off how do you define risk and can you tell us about how you help companies identity if? Any examples you can give with redacted identifying details?
A general classification of risk is known as Systematic or Non-Systematic with the former more complex to predict and to mitigate - Risk Exposure is being modeled through several statistical model such as Standard Deviation, VaR (Value at Risk), conditional VaR and beta and all of the above refer to the likelihood, expressed in %, of hitting losses over a strategy. Also in this case, the more the underlying data framework is rich of "correlated orthogonal information" (meaning that there is not noise with surplus of too much information overfitting the model) the more the measure represents a reliable exposure to Risk.
Achieving such data framework is not easy because the environmental conditions of models change quite often but again, relying on a reliable data structure like a Knowledge Graph can definitely help structuring various Risks Exposure models because of the diversity of orthogonal data structures being extracted. Our Knowledge Graph, for instance, extracts thousands of correlated data from millions sources and across multiple domains hunting for emerging hidden relationships that can make a Beta signal surface.
"Diving into Key Developments" - can you explain what this is and how your clients use your investment research platform to produce alpha?
Key development is a module of our new Investment Research Platform Yewno|Edge and provides with summary of insights related to a company. Fed by 100s of thousands of News quasi-real time, Official Filing, Company Transcripts, and much more, we are able to extract Concept Exposure to a specific Stock or a Portfolio in order for the Analyst of Portfolio Manager to capture the information relevant to a security and analyze the impact on a given strategy or portfolio.
Sector and factor analysis alone won't give you the edge or understanding that you truly need these days; you've got to go deeper than ever possible. Analyzing level exposures to concepts such as Trade War, Brexit or even social issues like Data Privacy provides signals - alpha or beta - which you can include in your own strategy.
Key Development brings it all together: through an Intelligent News Flow engine we process institutional data, Global Equity pricing data, and quotes fundamentals, Official Filings, Economic Events, Corporate Actions, Insider Trading, Ownership Data, Global Financial News, to name just a few.
All of the above is processed within an AI driven research platform providing transparent Alpha Signals to uncover trading opportunities on a daily basis with sentiment and confidence scores on global securities.
What are the biggest needs of investors that Fintechs/ investment research platform are not addressing?
Fintech has been around for a few years and while its goal was traditionally to streamline the complexity of the act of delivery of financial services now it is undergoing a radical transformation dealing with the amount and the diversity of data available. The efforts to exploit the power of alternative data in conjunction with a sensible way to use AI is not over - we will be witnessing the raise new analytical frameworks and new financial products derived from it.
Updated on