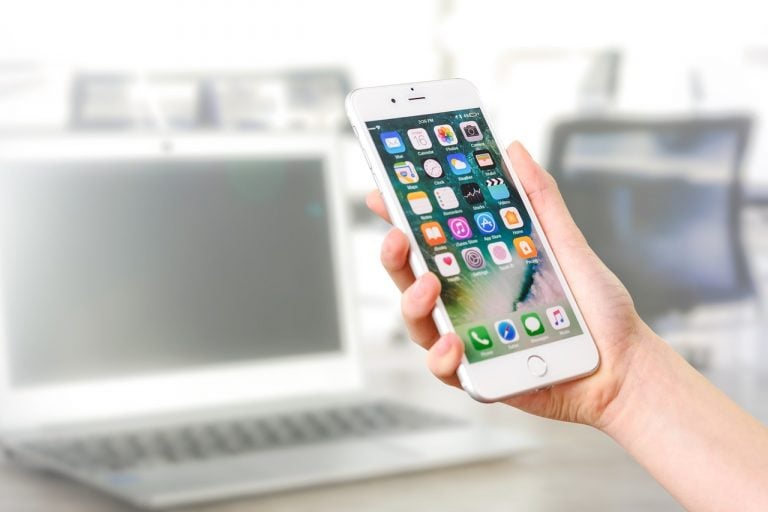 Apple's App Store is a great place housing all the apps that users need. Some types of apps, however, don't qualify for the App Store's eligibility requirements, such as console emulators, Torrent clients and more. You can get such apps as well, but for that you will have to jailbreak your device, which comes with its own disadvantages. Now, however, a new app store has come up for which you don't need to jailbreak your device. This app store is called AltStore, and in this article, we will discuss how to install the AltStore on iOS 13.
AltStore – what it is and how does it work?
Riley Testut, an iOS app developer, is the creator of this alternative app store, which he says has the potential to "push the boundaries of iOS." Testut has for years worked on mobile video game emulation, and this new app store supports his Nintendo emulator, called Delta. Using Delta, anyone can play Super Mario and other classics provided they have an iPhone or iPad.
"AltStore is an alternative app store for non-jailbroken devices. Unlike other unofficial app stores today, AltStore does not rely on enterprise certificates, which Apple has been cracking down on more and more recently," Testut says in a blog post.
Hedge Fund Launches Jump Despite Equity Market Declines
Last year was a bumper year for hedge fund launches. According to a Hedge Fund Research report released towards the end of March, 614 new funds hit the market in 2021. That was the highest number of launches since 2017, when a record 735 new hedge funds were rolled out to investors. What's interesting about Read More
Apple is usually very strict when it comes to apps – so how was Testut able to bypass Apple's restrictions? AltStore works by making your iPhone believe that you are a developer sideloading test apps. Moreover, it also uses an app on Mac or Windows PC to re-sign into the app every seven days, and reinstall them on your device (before they expire) using iTunes' WiFi syncing framework.
Can Apple take it down? Apple does not have many options to shut this down. The company can block individual accounts, but you can always create another Apple ID. Moreover, the iOS does not search for the number of apps installed on a device, rather it looks for an excessive number of app provisioning profiles.
If AltStore continues to manage those profiles, then there is no way for Apple to know if you are running one or more than one app. Speaking to The Verge, Testut said that if Apple takes steps to block AltStore, then it would compromise a crucial functionality for developers or iTunes syncing.
Testut released AltStore last week for preview followed by a full release on Saturday.
How to install AltStore on iOS 13?
Anyone can install AltStore on iOS 13. Thereafter, all you need to install apps through this alternative app store is a free Apple ID. Talking of how to install AltStore on iOS 13, well, it is certainly easier than jailbreaking your iPhone, but does take more effort than the App Store download. The whole process, however, is easy and smooth.

You will need the following things to install AltStore on iOS 13: an iPhone, a Mac or Windows PC and a USB cable to your iPhone and PC. If you have these things ready, then you can follow the below steps to install AltStore:
First, plug your iPhone into the PC or Mac.
Second, visit https://altstore.io/ and install the AltServer software for the PC or Mac.
Third, run the installation. Once the process is complete, open the AltServer app on your PC or Mac. The AltServer will now send the AltStore app to your iPhone.
Fourth, if you are on Mac, then click on the AltServer icon from the toolbar. Now, from the dropdown menu, click on "Install AltStore" and then select your device. Windows users should also click on the AltServer icon and click "Install AltStore" and select the device.
Now wait until the AltStore is installed on your iPhone. That's it! You can now start downloading the apps. During the process, you may be asked for your Apple ID credentials. The credentials will allow the AltStore to create a free Apple Developer Certificate. If you don't want to share your Apple ID, then you can create a new Apple ID just for the AltStore.
You can also refer to this video:
How to use AltStore on iOS 13?
Now that you know how to install the AltStore on iOS 13, let's talk about how to use the AltStore on iOS 13. After you installed the AltStore, its icon will show up on the home screen of your iOS device. To use the app you may have to change some authorization settings.
AltStore's interface is similar to that of the App Store. In the first tab you get the new apps, while Browse allows you to explore the entire catalog and My Apps section shows the apps installed on the device. Just like on the App Store, you can choose the app and install it. You will have to enter your Apple ID credentials before installing any apps. All the apps installed via AltStore will be accessible from the iOS Home screen.
It must be noted that you need to keep your phone connected and AltServer running on your PC or Mac to download the apps. Also, you will have to update the apps every few days. So, don't uninstall the AltServer from the PC.
Presently, only one app is available on the AltStore, and that is Testut's Delta NES emulator. More apps are expected to be available on this alternative app store once more developers know about it, or after developers are satisfied that Apple won't interfere in this alternative app store.
Updated on