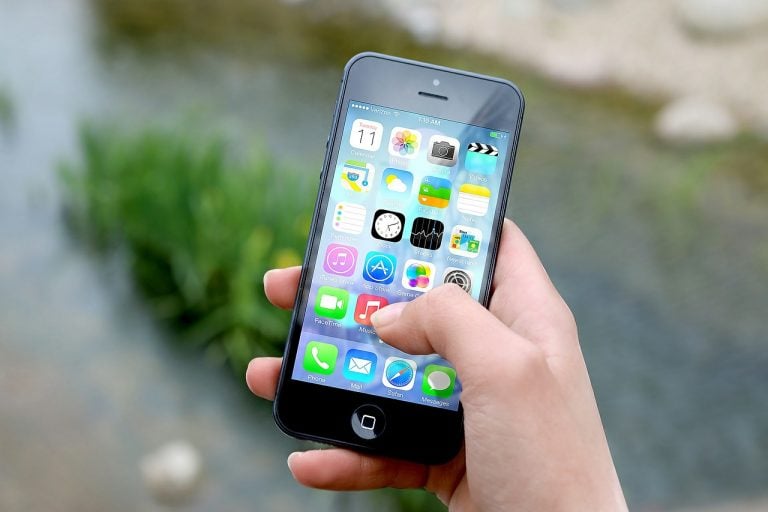 One major shortcoming of owning an iPhone or iPad is that it supports only iOS games, and not any other format, including Gameboy games. Though you can always jailbreak your device if you want support for other formats, not many prefer this option. There is, however, one more option that will allow you to play games from almost every Nintendo console and handheld ever made, and that too without jailbreaking your device. For this, you will have to install the Delta Nintendo Emulator on iOS 13 or iPadOS 13.

Delta Emulator app – what is it?
Anyone familiar with emulators would certainly know about the Delta Emulator app. Although Delta is an emulator app, its benefits are way more than that. It not only allows you to play Nintendo games, but you can also use it to download external ROMS on your device.
Other features that make this app popular among the users are its user-friendly interface; no need to jailbreak; support for all iOS versions; support for cheat code; fast forward features; support for Gameboy Advance, Gameboy Color, Gameboy, Nintendo 64 and more; lookup system; support for four connection inputs simultaneously; console-like quality; smooth and reliable gameplay; support for iTunes and iCloud for loading games; in-app settings for new skins and other customizations; and more. Also, it is free.
London Value Investor Conference: Joel Greenblatt On Value Investing In 2022
The first London Value Investor Conference was held in April 2012 and it has since grown to become the largest gathering of Value Investors in Europe, bringing together some of the best investors every year. At this year's conference, held on May 19th, Simon Brewer, the former CIO of Morgan Stanley and Senior Adviser to Read More
You can easily get all these features on your iPhone and iPad without jailbreaking your device. All you need to do is install Delta Nintendo Emulator on iOS 13 or iPadOS 13 using AltStore, which is an alternative app store. It is a newly released open-source app store project from Riley Testut, a software developer.
Since it is a new app store, it offers fewer apps, including Testut's Delta Nintendo Emulator. The app store will get more apps once it gains popularity and credibility. Even now, this app store is a big deal as emulation software is not allowed on Apple's App Store, and it is almost impossible to install such software without jailbreaking your iPhone.
However, with AltStore, it is now very easy to install such software on an iOS device. Now, let's see how you can install AltStore (and Delta Nintendo Emulator) on your iOS device.
How to install Delta Nintendo Emulator on iOS 13
Installing AltStore is much easier than jailbreaking your device. You will need the following: iPhone or iPad; Mac or Windows 10 PC; and a USB cable to connect the two. After you are ready with these things, follow the below steps to install AltStore on your iOS device:
1. Connect your iPhone to the PC.
2. Visit https://altstore.io/ and install the AltServer software relevant to your PC OS.
3. Run the installation, and once the installation is done, open the AltServer app on the computer.
4. Use the AltServer to send the AltStore app to your iPhone or iPad. If you are using Windows 10 PC, click on the AltServer icon from the icon tray and then hover the mouse over "Install AltStore." Now from the available options, select your device. Mac users need to click the AltServer icon from the toolbar, and from the dropdown menu select "Install AltStore" and click your device.
5. It will take a few seconds for the AltStore app to install on your iOS device. Do keep the phone connected and AltServer running on the PC during the process. Once the AltStore app is installed, you can download the app you want.
Once you have AltStore on your iPhone or iPad, all you have to do is search for the Delta or Delta Lite app and install it like any other app.
Now you can search for some games to play.
You can also refer to the video below:
Can Apple shut down the AltStore?
Do note that while installing apps from the AltStore, your phone should be connected to the PC and the AltServer must be running. Also, you should update the apps installed from AltStore every few days. Such precautions are necessary because AltStore makes use of iOS loopholes to operate.
AltStore works in a similar way to the existing Cydia Impactor tool. To ensure that the downloaded apps are not removed by Apple, the AltStore uses iTunes Wi-Fi sync to ensure weekly app refreshes. However, unlike Cydia that allows you to install random app files, the AltStore installs a full app with the ability to distribute its own secondary software.
A question that almost every AltStore user would have is – Can't Apple shut it down? Testut admits that Apple may do so, but says it won't be easy because DIY developers, schools, and many other organizations depend on the foundational iOS infrastructure to design test apps and software for internal use.
"One heavy-handed approach is they [Apple] could completely shut down the whole service, but that would affect everyone doing this, including schools. Anyone just using their free Apple ID on the side." Tesut told The Verge earlier this year.
To stop apps like emulator, Apple may also disable the sync over the Wi-Fi feature. If Apple does that, then users can continue to use the apps downloaded via AltStore, by plugging their iPhone into the PC once a week.
Updated on