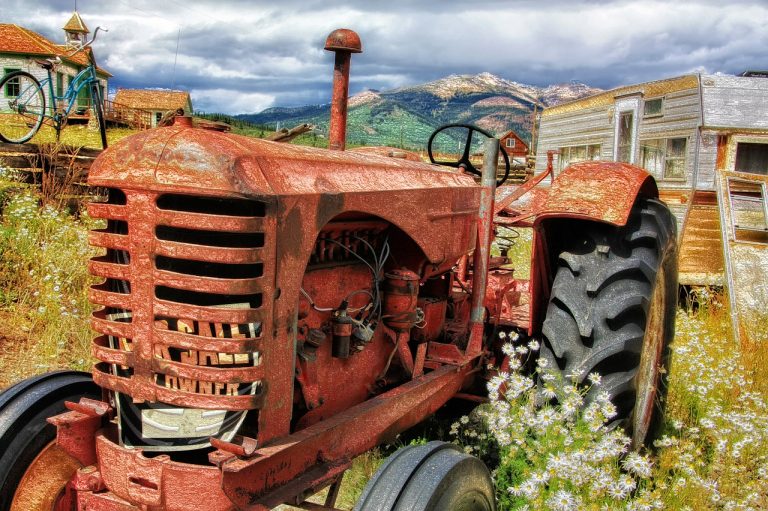 ValueWalk's Q&A session with Tom Rayner, the Business Development Executive at Myriota. In this inteview, Tom discusses his and his company's background, farmers are universally hungry for data, collecting data from farming assets, filling the gap where remote connectivity isn't available, and how farming differs in Australia vs the USA.

Can you tell us about your background?
I have a strong background in agriculture and have been active in almost all facets of the agricultural value chain. I grew up as a fifth-generation wheat and sheep farmer in South Australia's mid-north and left the family farm in my mid 20's after completing university studies in commerce. I spent over eight years at one of Australia's largest agricultural businesses – Elders – in various roles.
Q2 hedge fund letters, conference, scoops etc
[Exclusive] ExodusPoint Is In The Green YTD Led By Rates And EM/ Macro Strategies
The ExodusPoint Partners International Fund returned 0.36% for May, bringing its year-to-date return to 3.31% in a year that's been particularly challenging for most hedge funds, pushing many into the red. Macroeconomic factors continued to weigh on the market, resulting in significant intra-month volatility for May, although risk assets generally ended the month flat. Macro Read More
I joined Myriota as the first non-technical appointment just eight weeks after incorporation in early 2016. Since that time Myriota has established itself as the global leader in ultra-low-cost Internet of Things (IoT) satellite connectivity. In addition to my role at the business, I am also an inaugural member of the South Australian Government's AgTech Advisory Group.
What about your company?
Myriota is a satellite communications company. We specialise in low-cost, low-powered, IoT connectivity, and use a constellation of small, low earth orbit satellites and patented communications technology to provide direct-to-orbit IoT connectivity. We're able to do this many times cheaper than legacy satellite services. We have a rapidly growing team of 26 staff and a global customer base across industries including agriculture, maritime, mining, transport and logistics, meter reading, sensor telemetry and asset tracking. We are set to launch three more satellites late this year, and our short-term goal is to reach a total of 25 nanosatellites by 2022.
What products do you make and what size farms do you work with?
We specialise in low-cost, low powered, satellite communications technology making small packets of data accessible from any location on earth. This data is then passed along the supply chain, and is used by various end users who reap the rewards. In terms of farming partners, we are working with global suppliers to the agricultural industry including Davey Water Products and Goanna Ag based here in Australia.
We are presently developing a large number of products for remote businesses - including farms. Our core product is the Myriota Module; an ultra energy-efficient device that can be used by OEM's and suppliers to connect devices and sensors no matter where they are on earth. The Module securely transfers data to our constellation of low earth orbit nanosatellites, and includes a microcontroller, memory and standard interfaces for integration with third party sensors.
We charge our customers for the cost of messages delivered. You can find out more about our pricing on our website, but it starts from 1 US cent per message delivered to anywhere on the planet. To support our important developer community, we also have a range of development tools and products in our range, including the Developer Toolkit, Online SDKs and other online resources.
What are some of the farming trends you're seeing in Australia and the USA?
No matter where they are located, farmers are universally hungry for data. Operators from the agricultural and agtech sectors who have been drawn to our technology are desperately seeking ubiquitous data and coverage to connect assets and other sensors. Many of the early AgTech IoT deployments that have been gaining traction are relatively simple. For example, sensors such as rain gauges, soil moisture probes and tank monitors can all provide immense value if offered at a low price point. Particularly when used as an input to big data analytics and other farming SaaS platforms.
How is IoT converging with farming?
Previously, the cost-effective collection of timely and meaningful data from farming assets has proven extremely difficult to achieve. It hasn't been possible to connect remote assets to monitors and sensors at an affordable price point, and as a result, monitoring across many farms has been sporadic and manual.
Myriota's newly developed nanosatellite technology can provide large scale, low-cost connectivity to monitor huge numbers of remote meters and sensors across Australia and the globe. Our satellites are smaller, cheaper, and easier to launch than ever before. Amid the challenges being created by climate change and drought, IoT is being used in the farming industry to shine a light on previously unknown details about the state of agricultural assets.
What impact will 5G have on your company?
Earlier this year, we formed a partnership with Optus, a major Australian cellular telco. The partnership was an Australian first aimed at bolstering IoT coverage for regional Australia. We see broadband communications technology as complementary to Myriota's ultra low-cost nanosatellite technology; providing a value add alongside 4G and 5G. Low power, low-cost sensors can be connected in remote areas using our technology, while data hungry applications can be connected via 5G and other networks.
As with all IoT deployments, it is important to match the application with the most appropriate communications service according to data usage, number of connections required, power usage and cost. Our technology fills an important gap where ultra low power remote connectivity hasn't been available until now.
How does farming differ in Australia from the USA?
There are probably more similarities than differences when it comes to Australia and the US. This is particularly true when it comes to water management and conservation, which are both critical to mitigating the challenges posed by drought and climate change in both countries. These changes are having a big impact on farm practices on the global stage.
When it comes to outback Australia, there are certainly a unique set of challenges with regards to accessing infrastructure including communications, transport and labour resources. Farms located in the Australian outback are some of the most remote places on the planet, which makes the rise of nanosatellite technologies - and the ability to track anything located anywhere - even more important.
Updated on