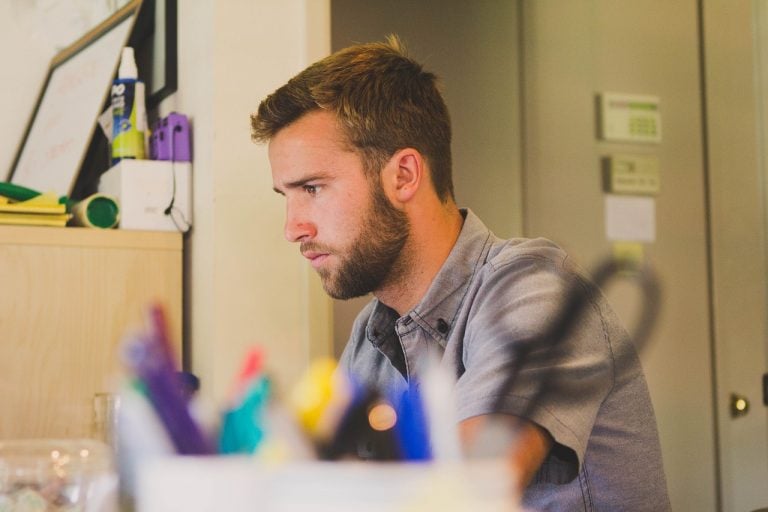 Nowadays it's becoming harder and harder to disagree with the fact that one should dump humanities studies: A career in technology is guaranteed to yield one of the best returns compared to any other field. The sector has been growing ever since we as a species started to digitalize most of our lives as well as depend on Artificial Intelligence to take care of the mundane every-day tasks.
As long as there is a demand for innovation and convenience (and there will be), the tech sector will continue to grow. In fact, it's quite irrelevant to call it just the tech sector considering how many industries it can incorporate itself into. Things like medicine, agriculture architecture and various other fields are quickly starting to rely on the technology that modern professionals develop.
Q3 2019 hedge fund letters, conferences and more
Seth Klarman Describes His Approach In Rare Harvard Interview
In a rare interview with Harvard Business School that was published online earlier this month, (it has since been taken down) value investor Seth Klarman spoke at length about his investment process, philosophy and the changes value investors have had to overcome during the past decade. Klarman's hedge fund, the Boston-based Baupost has one of Read More
Due to such an increase in just one industry, the demand for a tech degree has also grown immeasurably. This could spell some trouble for tech, as the relatively high salaries compared to other career choices are usually derived from the deficit of real professionals in this field.
Should there be a massive surplus of new workers, it's only obvious that the median salary will decrease significantly due to better access and supply. Even now, after large tech companies in the West have started to outsource all of their IT fields into developing nations, the median salaries have been re-adjusting just to meet the demand.
But no matter how we look at it, it closely resembles the issues that humanities studies are facing today.
An uncanny resemblance
In order to determine the resemblance of humanities studies and tech studies, we need to take a stroll into recent history. This history involves the collapse of the Soviet Union, which caused several small independent states to quickly require professionals in various fields to somehow achieve stability.
One such country was the Republic of Georgia, which became independent in 1991 and was immediately embroiled in war, civil unrest, economic uncertainty and etc. Attempts at forming a central government would always seem obsolete as people didn't really know what to do.
Finally though, thanks to the outsourcing of professionals in law, politics, economics and various fields in humanities the country managed to solidify its position as an independent nation with a full-fledged constitution and economic policy. Nowadays, there's no doubt about the country's sovereignty.
Former USSR
According to several experts at Kapitali.ge who are now studying the economic ramifications of the 90s Georgia, the most important job one could possibly have during those times was in law, international relations or pretty much anything resembling a state office.
In order to get a job in a state office, people required education in the humanities, thus creating this demand for then youngsters to enroll in such programs and learn as much as possible. Those youngsters are now the leading "elite" of the country and are displaying the true end product of a field that was once in demand.
However, just a quick glance at the current market is enough to see a massive difference between the humanities of today, and the humanities of yesterday.
Due to a persistent belief that a degree in humanities was a shortcut to success, the country is now experiencing a serious deficit of engineers and people in creative industries. However, those with education in the humanities (Business excluded) are everywhere to be found.
The ideals of yesterday didn't necessarily match the requirements of today.
Therefore we need to start asking ourselves if the surplus in tech degree students is a repetition of history which is guaranteed to lead to the same results as it did with humanities majors? Well, not necessarily
The innovative nature of tech vs humanities studies
The biggest difference between humanities and tech is that tech is much more innovative. Meaning that creating something new is a lot easier. It's quite hard to make something new or discover something new for that matter in humanities. It's hard to formulate new laws that have never existed in the path, alongside a freelance or entrepreneurial career in humanities.
Nowadays, most people who dedicate years to humanities studies tend to continue their journey in order to find a job in academics and then teach the subjects they were studying.
Tech studies usually convince students to drop out and start their careers much earlier and create something new for the market. This helps them benefit not only themselves but the consumers around them.
Therefore, I'd say that it's completely bogus that tech would ever suffer the fate of humanities studies. It's much more flexible and customizable, thus making it a great career choice for the future. Considering that the number of developers and engineers will increase in the future, it's only relevant to expect much more innovation due to market competition as well.
Updated on