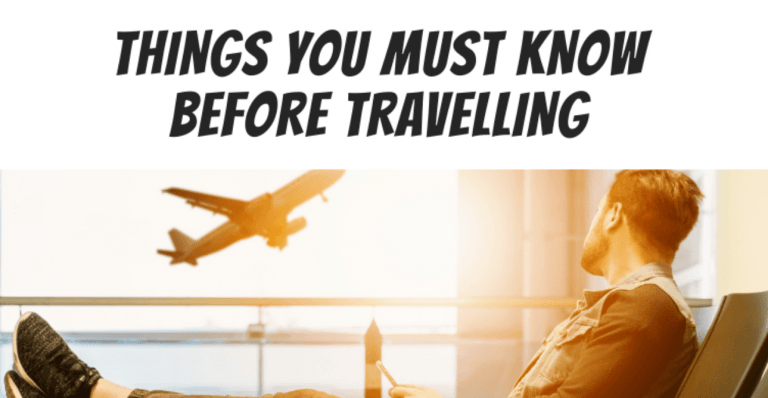 Traveling to Ho Chi Minh, Vietnam is an easy choice, it is difficult to put together the script! Squeezed between Southeast Asia's top destinations and the China Sea, Vietnam has mountains, beaches, deserts, museums, cultural and dining options, and more. It takes planning to choose the right places to visit and not miss out on this amazing country! So take the Vietnam Visa and plan which part of Vietnam you gonna visit. Don't miss the chance to visit this amazing country.
Vietnam Roadmap: Where to start?
Vietnam is a long and narrow country – vaguely reminiscent of Chile. And like our neighbor, it is a country of easy horizontal travel, but with long distances to travel from one end to the other. It is precisely in this sense that the ideal road map for Vietnam should be put together: from north to south or from south to north.
Brook Asset Management had a strong first quarter, is shorting This US education stock [Exclusive]
Brook Asset Management was up 7.27% for the first quarter, compared to the MSCI GBT TR Net World Index, which returned 3.96%. For March, the fund was up 1.1%. Q1 2021 hedge fund letters, conferences and more In his March letter to investors, which was reviewed by ValueWalk, James Hanbury of Brook said returns during Read More
[REITs]
Q3 2019 hedge fund letters, conferences and more
To better understand Vietnam, a little history. Until 1975 the country was divided into two: Hanoi in the north, ruled by the communists, and Saigon in the south, was colonized by the French and occupied by the Americans during the war (and later retaken by the communists, having its name changed to Ho Chi Minh ).
The ancient capitals of North Vietnam and South Vietnam are still visible to each other today. You can choose to travel to just one of them or visit both while you are in the middle of the country – which in our opinion is much more fun, but it takes time. Vietnam is a country to be explored calmly.
A complete Vietnam tour can include Hanoi, Sapa, Halong Bay, Hue, Da Nang, Hoi An, Nha Trang, Da Lat, Mui Ne and Ho Chi Minh (with the Can Tho tour to the Mekong River Delta). Some of these destinations may be a must for some travelers, others not so.
Below is a summary of the destinations with the ideal time in each of them.
How many days does it take to know Ho Chi Minh and other major cities in Vietnam?
Because of the long distances, getting to know Vietnam takes time. Those wishing to visit only the two largest cities can separate the days as follows:
HANOI:  Three nights, including one night on a stunning Halong Bay landscape cruise. Add at least two more nights if you want to visit Sapa, a mountainous region bordering China, famous for its colorful local villages.
HO CHI MINH: Two nights is enough to tour the city and visit the War Remnants Museum, but double the number of days if you want to tour the  Cu Chi Tunnels (the famous tunnels used  by Vietnamese guerrillas during the war) and visit the Mekong River Delta, a super traditional tour of the local communities.
However, it is worth noting: who knows Vietnam only for its main cities is losing the fascinating interior of the country. There is still much to see, just take a look:
MUI NE:  If the idea of a desert in Southeast Asia makes no sense to you, better rethink. Mui Ne, 200 km from Ho Chi Minh, has a vast array of white and red dunes to explore, along with enchanted valleys and beaches! Everything is very close and one night is enough.
DA LAT:  With mild mountain weather and French architecture (with a replica of the Eiffel Tower!), Da Lat is a pleasant surprise in Vietnam and deserves at least two nights. Many honeymooners visit the city to enjoy the "cold" of 20ºC, a rare thing in this region of the globe. Lakes with pedal boats, cable cars, and a night market give even more romanticism to the place.
NHA TRANG:  Vietnam's most famous beach resort leaves nothing to be desired for Southeast Asia's most famous beaches. In addition to the paradisiacal landscape, there is also a beautiful boardwalk and hotels and resorts at inviting prices. Set aside at least two nights to relax in the city.
DA NANG:  Vietnam's third-largest city, Da Nang is much quieter than Hanoi and Ho Chi Minh and can be a great resting place, especially for those visiting its beaches. Two nights is enough, according to your travel plans.
HUE:  Historic city, it is full of temples and palaces from the imperial period. It's interesting for those who like history and one night is enough. Due to its central location, it can also be a stopping point for those heading to Da Nang on one of Vietnam's most scenic railroad tracks.