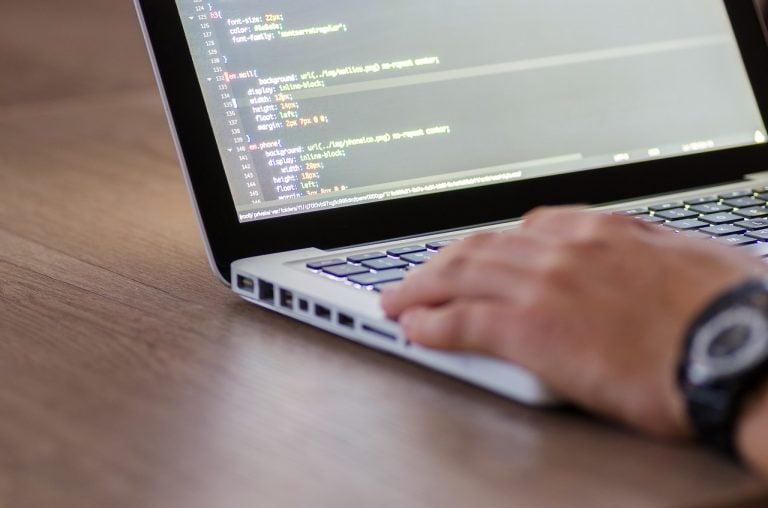 Almost all businesses today have a crucial technology component that contributes to the bottom line. The pure scope of possible tech solutions is outstanding. For starters, you can get a website, CRM, mobile or desktop application; you can have IoT, blockchain or artificial intelligence technologies integrated into your business processes, products or services. Then there are endless variations and combinations of the above.
Technology moves and changes so quickly, that it's getting hard to keep up with the most important trends. And let's face it — modern technology solutions do not come cheap! Not staying updated on the latest in tech can cause businesses to burn a lot of money.
Q2 hedge fund letters, conference, scoops etc
Looking at Trends with AlphaSimplex's Dr. Kathryn Kaminski
ValueWalk's Raul Panganiban interviews Dr. Kathryn Kaminski, Chief Research Strategist at AlphaSimplex, and discuss her approach to investing and the trends she is seeing in regards to quant investing and hedge funds. Q1 2021 hedge fund letters, conferences and more The following is a computer generated transcript and may contain some errors. Interview with AlphaSimplex's Read More
How else can businesses hurt their own bottom line? In this article, I'll describe pitfalls that can hurt your budget when you're looking to get top-notch tech talent onboard -- and how to avoid them.
First - switch to a Modern Hiring Model
The old ways of scouting top talent and hiring the best person for the job have changed. Remote work and the gig economy are the new "normal", whereas it used to be all about building a strong in-house team in the past.
Managers and entrepreneurs are growing aware of new ways to hire a programmer, writer, accountant or graphic artist. New models, like outstaffing or freelancing, eliminate a significant amount of expenses from company budgets. They enable us to save money, while upholding quality and finishing projects on time, in a number of important ways.
The Cost of a Specialist Depends on Technology
It seems simple, but what does it mean exactly? Programmers with varying skills and years of experience have different salaries -- no surprise here. Each technology has a different learning curve. Some tools are simple enough for a junior programmer to master within a month, other technologies can take years to reach a decent level even for professional software developers.
The learning curve plays a significant part, and some programmers know several technologies, whereas others have niche specializations. It can be shocking how programmers' wages of differ depending on their skills, experience, but also other aspects, like the industry they work in.
For example, the average annual WordPress developer salary in the US is around $51k, according to PayScale. Meantime, a blockchain developer in the US earns ~108k per year, which is twice more. It makes sense - building and maintaining a website using the most popular CMS is not the same as building complex solutions using blockchain technology.
It's worth saying that blockchain is not the newest technology out there (originated in 2008), and WordPress has been around for more than a decade (released in 2003) as well. Nonetheless, it's still really hard to find great blockchain developers, because their number is not big enough. On the other hand, it's much easier to find a WordPress dev. This tells us that the demand/supply ratio clearly affects programmers' wages.
Salary Is Not the Only Expense Category
Before you actually have to pay someone, you need to find the right specialist for the job. If you have the time and skills to do it yourself, then there are plenty of ways to source candidates.
But, not all business owners can say they know how to hire programmers, and it's not an easy task indeed. Experienced tech recruiters have a special set of soft skills, and significant technical background. The best way to find great programmers is to have that kind of recruiter in your team.
Someone has to manage developer(s) to get projects done if you are not planning on doing it yourself. It's rarely easy, and sometimes it can become your worst nightmare if you don't know what to do. It's a complex, time-consuming job, and lots of issues arise in the process. Everything depends on your project's complexity. That's why businesses hire experienced PM's for their teams -- and why you might need one, too.
It goes without saying that new employees need office space, hardware, and software. These can amount to be quite expensive. Different niche projects and technology solutions can require very expensive equipment as well. Aside from that, someone has to do the accounting. All these operational costs affect your budget, and contribute to your overheads.
New methods of hiring put a limit on overhead costs
Most, if not all, of the above costs can go away when managers resort to new methods of hiring, or outsourcing tech work. This modern approach enables savvy entrepreneurs to build strong businesses with small distributed teams, and not a lot of overhead costs. It can also help established reduce the costs of their projects, enabling them to be more competitive in the market.
So if you need to hire new programmers -- either short-, or long-term -- don't go about it the old-fashioned way. Consider a more modern method of hiring programmers for your business.