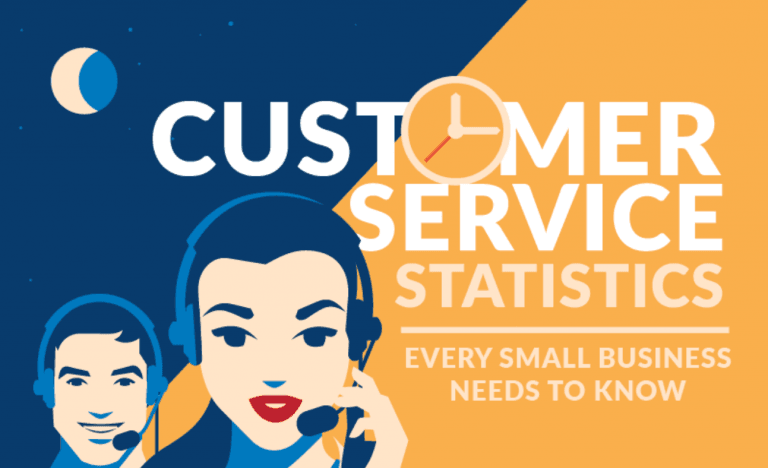 Businesses won't stand a chance in today's economic landscape without a constant stream of consumers. For this, bands go to incredible lengths to acquire more customers. The usual, top-of-mind route most choose is through investing in various advertising campaigns. It may be a rational idea. But is focusing on marketing enough?
Take a moment to think of your favorite brand—be it a tech startup, coffee shop, restaurant, or clothing company. Then, think of the reasons behind your loyalty to that specific business. It could be because they always bend over backwards for you and exceed expectations, how they handle customer complaints and other problems, or simply having ever-reliable, knowledgeable, and genuinely helpful employees. These reasons are closely related to how much importance a company places on customer service.
Robinhood 2021 Conference: Cathie Wood discusses her investment process with Lee Ainslie [Exclusive]
ARK Invest is known for targeting high-growth technology companies, with one of its most recent additions being DraftKings. In an interview with Maverick's Lee Ainslie at the Robinhood Investors Conference this week, Cathie Wood of ARK Invest discussed the firm's process and updated its views on some positions, including Tesla. Q1 2021 hedge fund letters, Read More
Q3 2019 hedge fund letters, conferences and more
Despite what most business owners think, customer service should also be at the top of their list of priorities, complementing marketing and advertising efforts. Great customer service is considered one of the pillars that separates great businesses from the good ones—because, at the end of the day, it is the bridge that links brands and their clients together.
In the past, service was limited to phone calls, snail mail, and in-person conversations. However, thanks to technology, businesses can now connect with consumers with a few taps and clicks—via text, email, website, and various social media platforms. Now more than ever, it is of critical importance that companies provide consistent and prompt service no matter the medium.
If you are still on the fence about how essential service really is to your business, here are the top 8 reasons that will convince you to invest in great customer service.
Retaining customers is relatively cheaper than gaining new ones
On average, keeping an existing customer costs 5 times less than attracting new customers—from pricey digital marketing campaigns to outdoor advertising. This information is especially crucial for businesses bootstrapping or stretching resources to survive and thrive in the market.
As customer acquisition is way more expensive, it's best for businesses to focus on customer retention—ensuring your current customer base is satisfied through providing exceptional customer service and consistently meeting their needs.
Having to deal with lesser problems
With happy customers, you'll notice an evident drop in the overall problems related to your business. By fulfilling your clients' needs and providing great customer service, you can maintain a good public image. Receiving positive feedback from satisfied clients strengthens your brand, boost loyalty, and encourages word-of-mouth. More than that, it helps keep your brand top of mind even with the growing number of competitors.
Customer service represents your overall brand
While you may have digital marketing strategies and advertising campaigns in place, your brand's main philosophies, mission, and core values may not be immediately apparent to your consumers as these are often portrayed in a subtler manner. However, with an exceptional customer service team, you can successfully relay your brand image and in turn, build h2 relationships with your clients and differentiate your business from the competition.
Happy customers will refer your brand to their family, friends, and colleagues
Word-of-mouth advertising is one of the best and cheapest advertising techniques any brand can leverage. As a matter of fact, according to research, 77% of happy customers shared and raved about an amazing experience, recommending it to their family, friends, and colleagues.
As people are generally more likely to believe a friend or family rather than an ad, good customer service will then turn happy customers into an advocate for your brand.
Customers are open to paying more for better customer experience
According to a study conducted by Oracle, 86% of consumers are willing to pay more as long as brands, in return, offer better customer service. This goes to show how vital it is for companies to deliver unrivaled customer service. In a statement by Forbes, by 2020, customer experience will not only catch up with but overtake price and product as the key brand differentiator.
Outstanding customer service boosts loyalty
In this era, service can make or break your business as clients value their experiences with a brand more than ever. While a single negative experience can lead to losing them entirely to a competitor, a positive experience can, in turn, build trust and encourage them to continue to do business with you time and again.
By delivering stellar customer service, you're giving your buyers a good reason to stick around rather than looking elsewhere for the same products and services you offer.
Get to understand your customers' needs and fulfill them
Aside from improving brand loyalty, excellent service can also offer insight into the needs and wants of your consumers. As it connects brands with its customer base, it will enable you to personally know your clients, get their honest feedback, and make the necessary adjustments. By keeping up with consumer trends, surely, you can provide unparalleled experience and thrive in today's economic market.
It creates a valuable asset other brands will want to tap into
Providing great customer service not only benefits referrals among your existing clientele's social circles, but it also creates a positive reputation among other businesses as well. When you foster a positive relationship with your buyers, you will have a valuable, engaged base that other businesses and brands will want to tap into—an asset that can open doors for exciting collaborations and partnerships.
Still skeptical about the power of service in scaling your business? How about some undeniable, hard evidence? The numbers don't lie—have a look at the statistics presented in the infographic below.