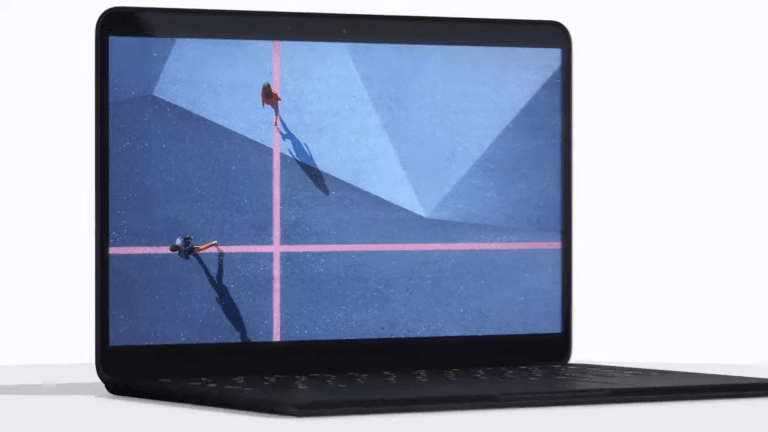 At its annual hardware event, Google unveiled a plethora of devices including new smartphones, earbuds, smart home products, and a Chromebook. The company came up with Google Pixelbook Go to succeed Pixelbook. If you are in the market for a new Chromebook, you might be wondering whether to go for the Google Pixelbook Go or the older Pixelbook. Let's check out the details to help you decide.
Design
The Pixelbook Go is designed to be lighter than the Pixelbook. It weighs 2 pounds compared to 2.5 pounds of Pixelbook. The Go model measures 12.2 x 8.1 x 0.5 inches compared to 11.4 x 8.7 x 0.4 inches for the older device. Pixelbook comes in Silver and White colors while the new Pixelbook Go is available in Just Black and Not Pink.
The new laptop has a matte finish compared to the smooth surface of Pixelbook. The new Chromebook has a wider and narrower shape because of its 16:9 aspect ratio. The Pixelbook has a 3:2 aspect ratio. Both devices have thick bezels around the display, though the Go has slightly thinner bezels on the side.
Brook Asset Management had a strong first quarter, is shorting This US education stock [Exclusive]
Brook Asset Management was up 7.27% for the first quarter, compared to the MSCI GBT TR Net World Index, which returned 3.96%. For March, the fund was up 1.1%. Q1 2021 hedge fund letters, conferences and more In his March letter to investors, which was reviewed by ValueWalk, James Hanbury of Brook said returns during Read More
The biggest difference between the two models is that the Pixelbook Go is a clamshell laptop with a touchscreen display. It doesn't support a stylus, and you can't use it in tablet mode. The Pixelbook is a 2-in-1 notebook that supports stylus as well as tablet mode, thanks to a 360-degree hinge. Its 2-in-1 functionality proves useful when running touch-enabled Android apps.
The Pixelbook has a premium unibody aluminum design. It looks and feels more premium than Pixelbook Go, which is made of a lightweight magnesium alloy. Both models have the same port selection. They both get the 3.5mm headphone jack and two USB-C ports. There is no USB-A, microSD card slot, or HDMI port on either device.
Audio experience should be superior on the new Pixelbook Go, which has top-firing speakers on both sides of the keyboard to provide sound directly to your ears. Google claims it has added new 'Hush Keys' on the Pixelbook Go, enabling it to offer a quieter typing experience than Pixelbook.
Display
The Google Pixelbook Go features a 13.3-inch touchscreen display with 16:9 aspect ratio. It has a Full HD resolution of 1920 x 1080 and 166ppi of pixel density. It doesn't support stylus. Google has announced that it would also launch a 4K variant of the device featuring an Ultra HD 4K molecular display with 3840 x 2160 resolution and 331ppi of pixel density. But the 4K screen will be available only on the most expensive variant of Pixelbook Go.
The Pixelbook has a relatively smaller 12.3-inch display with Quad HD resolution of 1,600 x 2400. It supports stylus and tablet mode. The Pixelbook screen is fairly bright with vibrant colors and a peak brightness of 421 nits.
Performance and storage
Both of them run Google's proprietary ChromeOS software, which enables a blazing-fast experience on Chromebooks even with Intel's Y-series processor. The Y-series chips improve battery life and allow for a fanless internal design, but they are not as fast as the U-series or H-series processors found in most other laptops.
The Google Pixelbook Go features 8th-gen Intel Core m3 processor with 8GB RAM and 64GB storage for the base model. If you want more processing power and storage, you can opt for the Core i5 model with 8GB RAM and 128GB storage. You can also configure the RAM to 16GB. The maxed-out version comes with 8th-gen Core i7 processor, 16GB RAM, and 256GB storage.
The Pixelbook Go should be more powerful than Pixelbook, which runs older 7th-gen Y-series Intel processors. The Pixelbook comes in Core i5 and Core i7 variants with 8GB or 16GB RAM. The available storage options are 128GB, 256GB, and 512GB. The new Chromebook lacks the 512GB option.
It's unclear why Google opted for 8th-gen Intel chips rather than the latest 10th-gen processors. It could put the Pixelbook Go at a disadvantage against the ultrabooks and Chromebooks coming later this year or early next year.
Battery life
Google promises 12 hours of battery life on the Pixelbook Go. It also has a 15% larger battery than Pixelbook. The Pixelbook promises 10 hours of battery life but lasts only about 8 hours of normal usage in real life. Both Chromebooks support fast charging, delivering up to 2 hours of battery life in just 15 minutes of charging.
Google Pixelbook Go vs Pixelbook: Pricing
The new Pixelbook Go starts at just $649 for the Core m3 model with 8GB RAM and 64GB storage. The Core i5 variant with 8GB RAM and 128GB storage costs $849. If you double the RAM to 16GB, it will cost you $999. The Core i7 model with 16GB RAM, 4K display, and 256GB storage has been priced at $1,399.
The older Pixelbook starts at $999 for the Core i5 model with 8GB RAM and 128GB storage. If you choose to increase the storage to 256GB, you'll have to shell out $1,199. The Core i7 model with 16GB RAM and 512GB SSD storage has been priced at $1,649.
Conclusion
The Pixelbook Go is more affordable and has better specs than Pixelbook. It's certainly worth buying if you are in the market for a Chromebook. But the older Pixelbook still has a few things going in its favor. It has a more premium design, stylus support, 2-in-1 functionality.