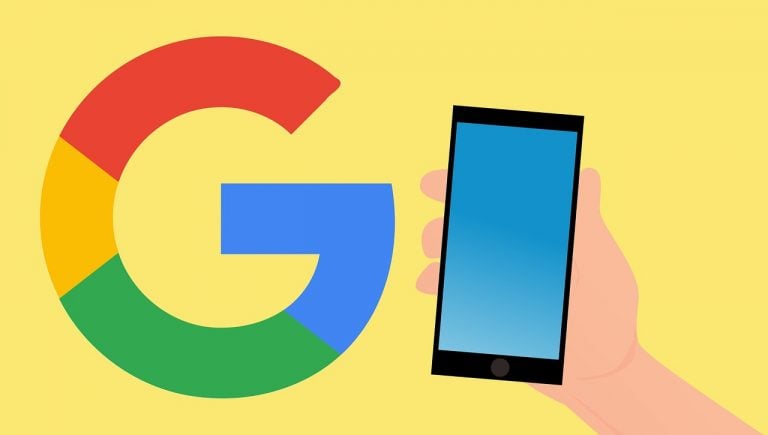 Google is set to hold its annual hardware release event on Tuesday, October 15. The star of the show will undoubtedly be the Pixel 4, so it wouldn't be wrong to call it the Google Pixel 4 event. If you are also interested in watching the event live, then detailed below is all the information that you will need.

Pixel 4 event: How to watch it
Google sent the invites for the event last month, saying, "Come see a few new things Made by Google." In previous years, the search giant has used the event to launch new Pixel phones, Nest and Home smart devices, along with Chrome tablets and laptops.
As said above, the Google Pixel 4 event is scheduled for Tuesday, Oct. 15, in New York. The start time for the event is 7 a.m. PT/ 10 a.m. ET/ 3 p.m. UK. If you want to watch the event live, but didn't get an invitation, don't worry. As in every year, Google will also be streaming the event live on YouTube. Visit this link to view the event live.
Fund Manager Profile: Zhang Hui Of China's Southern Asset Management
Historically, the Chinese market has been relatively isolated from international investors, but much is changing there now, making China virtually impossible for the diversified investor to ignore. Earlier this year, CNBC pointed to signs that Chinese regulators may start easing up on their scrutiny of companies after months of clamping down on tech firms. That Read More
CNET will also be livestreaming before, during and after the keynote. CNET's livestream will start half an hour before Google's event.
Google's Pixel 4 event comes a month after the launch of the iPhone 11 phones, which feature a new ultrawide-angle camera and longer battery life. Prior to Apple's launch, Samsung launched the Galaxy Note 10 and 10 Plus phones in August and the Galaxy Fold in September.
Now, all eyes will be on Google.
Pixel 4: what to expect
Talking of what to expect at the event, there will certainly be the new Pixel smartphones. This year the search giant is expected to showcase two Pixel 4 smartphones featuring an all-new design, improved processors and cameras. The two phones are expected to come in two sizes – standard and XL.
Google's Pixel 4 is one of the most leaked phones, and tomorrow, Google will verify all those rumors and leaks. The search giant has already confirmed that the Pixel 4 will feature a radar chip, which will facilitate more secure face unlocks authentication and touchless gestures.
Further, the new Pixel is expected to come with motion-sensing radar and a second back camera. Also, the handset is rumored to feature an audio recorder, which can automatically transcribe recordings. As well, it could also be equipped with a feature that will automatically call emergency services if it detects you are in a car crash.
The Pixel phones are known for their cameras, and with the new Pixel phone, Google would want to maintain that reputation. For Pixel 4, the search giant should have two cameras on the back – a regular 12MP primary lens and a secondary telephoto lens with 8x digital zoom. Additionally, the phone could have a new astrophotography mode and another mode for taking quick action shots.
Even though the Pixel phones have better low-light photography, with Pixel 4, the company is expected to take Night Sight to a whole new level with the help of computational photography and clever software implementation. Also, there have been rumors of a 5G version, but Google is unlikely to launch a 5G variant at Tuesday's event.
Apart from the hardware, Google's Pixel 4 phones also serve as bearers of a new Android version, which will be Android 10 or Android Q.
Other products to expect at the Google Pixel 4 event
At the Google Pixel 4 event, we could also see the launch of the next-generation Google Assistant, a new Google PixelBook laptop and Pixel Buds. There are also rumors of a new version of Google's mesh router system, Google Home Mini and Nest WiFi.
Google's next-gen Assistant would debut with the Pixel 4 before heading to other Android smartphones. Google first showcased the "next generation Google Assistant" at its I/O conference in May. The updated Google Assistant would run on-device and is expected to be ten times faster than the current version.
Google came out with the original Pixelbook in 2007. Since then, there has been no news about the update or Google's future ambitions for its laptops. Now, it is believed that Google could showcase a 13-inch Pixelbook Go. The new Chromebook could come with either Full HD or 4K options and feature a clamshell form. Further, the laptop is expected to feature two USB-C ports, a 3.5mm headphone jack and come in several configurations. The configurations could be a combination of processors, such as Intel Core m3, i5, and i7 and storage (8GB or 16GB of RAM or 64GB, 128GB, or 256GB of storage).
If rumors are true, then Google could unveil a new version of the mesh router system as well. This new router will apparently be called "Nest WiFi" and work like Amazon's Eero, where a primary router would connect to smaller beacons placed around the house. The smaller Nest WiFi beacons would double as Google Assistant smart speakers to extend the use of voice commands and also the WiFi.
Google is also expected to update the Pixel Buds, focusing on making it affordable and making the basic headphone experience more pleasant.
Updated on