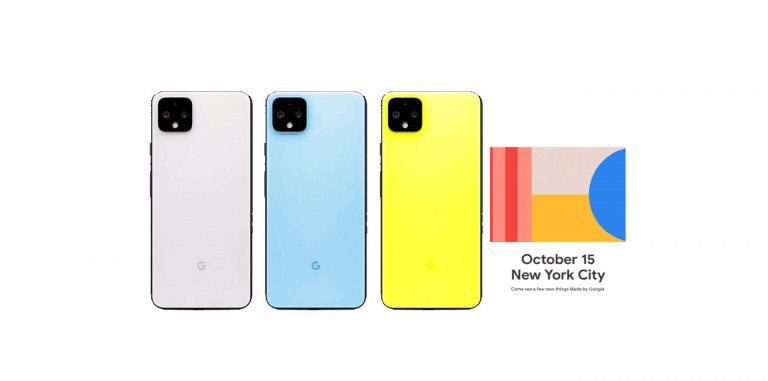 The next Made by Google event is scheduled for next week, and although we probably already know just about everything about the Pixel 4 handsets, there are still some small tidbits leaking out. We're now hearing the names of some of the Google Pixel 4 colors, and we've got some renderings to go with them.
Google Pixel 4 colors could be pink, green, blue and yellow
Mobile Fun sent us four color names which it said will be the Google Pixel 4 colors. They are: Maybe Pink, Slightly Green, Sky Blue and Really Yellow. Case-maker Olixar also sent some renderings showing the colors, which were created to match the colors included in the invitation for the Made by Google event. Olixar's rendering shows what the Slightly Green case could look like inside of its clear bumper case.