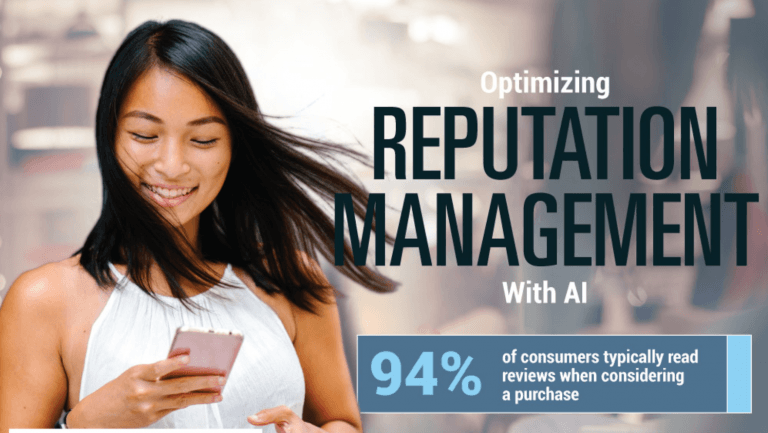 Reputation is something that is as valuable as gold to any company. A good reputation will make people want to do business with you, while a bad reputation will put you out of business. In the digital age, reputation is a tricky thing to navigate. You must have an online presence, but it can be difficult to manage. Unfortunately, that's where most people go to complain when they have a bad experience, and if you aren't quick to respond or you don't respond well, it can cost you your business, slowly over time. Customers read the reviews. Some people pay people to leave reviews for their businesses, which is against the rules and also can make your business look sketchy.
You have to ask customers to leave reviews and then you have to respond to those reviews accordingly, good or bad. It's a crucial step in maintaining your company's reputation. Leaving a sign up in the bathroom or at the cash register has long been the standard practice for getting people to leave reviews of your business, but it's not enough. Prompting people to leave reviews when they are already interacting with your business in some way is more successful.
Q3 2019 hedge fund letters, conferences and more
Odey Special Situations Fund took on several new positions in March
Odey Asset Management's Special Situations Fund was down 3.2% in March, compared to its benchmark, the MSCI World USD Index, which was up 3.3%. Through the end of March, the fund is up 8.7%, beating the benchmark's return of 4.9%. Q1 2021 hedge fund letters, conferences and more Odey's Special Situations Fund deploys arbitrage and Read More
It's really important, though, to react properly to those reviews, whether they are good or bad. A bad review isn't the end of the world - it's an opportunity to make a connection and try to set things right. Oftentimes your angry customers can be turned into your biggest fans. It's equally important, though, to respond to good reviews with a simple thank you and we hope to see you again soon. Potential customers are reading both of these kinds of interactions, and they make your business look more authentic.
Get people to leave reviews - computers to the rescue
94% of customers read reviews on products when considering whether to purchase. That's why Amazon decided to open a store dedicated to selling only products that were rated at least 4 stars, which has earned the store itself 1.8 million five star reviews. 90% of Amazon customers won't buy something that has less than a 3 star rating. Reputation is everything in the age of e-commerce.
Online, increasing your rating from 3 to 5 stars can increase your search visibility by 25%. Poor ratings actually cause your business to show up less in search results, which can have real consequences.
Learn more about the importance of reputation in business and how AI can help you manage your online reputation in the infographic below.