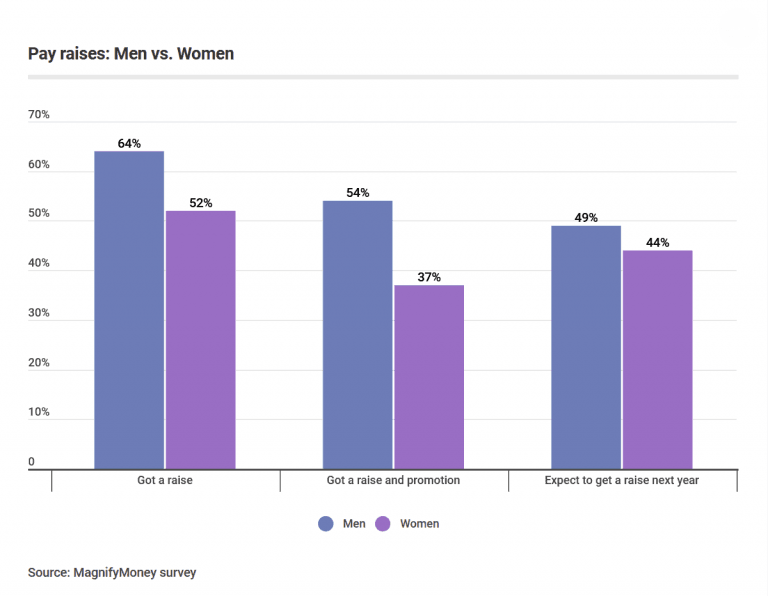 A recent MagnifyMoney survey has found that despite the fact that 59% of Americans received a pay raise in the last year, the extra cash still isn't flowing equally to men and women. The MagnifyMoney data illustrates the stark gap that still exists between women and men when it comes to both pay raises and promotions.
ADW Capital's 2020 letter: Long CDON, the future Amazon of the Nordics
ADW Capital Partners was up 119.2% for 2020, compared to a 13.77% gain for the S&P 500, an 11.17% increase for the Russell 2000, and an 8.62% return for the Russell 2000 Value Index. The fund reports an annualized return of 24.63% since its inception in 2005. Q4 2020 hedge fund letters, conferences and more Read More
MagnifyMoney found that 64% of men reported receiving a raise in the last year, compared to just 52% of women. The gender gap was even wider for promotions: The study found that 54% of men said their pay raise came with a promotion, versus only 37% of women.
Q3 2019 hedge fund letters, conferences and more
The gender pay raise gap remains pretty wide
There has been a growing level of consciousness in company boardrooms about disparities between men and women when it comes to pay and promotions. Clearly, more needs to be done. As noted above, the MagnifyMoney survey found a 12 percentage-point gap between men and women for raises, and a 17 percentage-point difference for promotions.
Unsurprisingly, the findings also show a yawning gap in expectations about future prospects, with men more confident than women about their outlook for advancement in the next year..
Generational pay gaps
The gender gap is not the only area where raises fail to be doled out evenly across demographics. The figures are a bit different depending on the generation you belong to as well.
For example, Baby Boomers are the only generation where less than 60% received a pay raise—in fact, more than half did not receive a raise in the past year. By comparison, only about a third of Millennials, and about 40% of Gen Xers, did not get a raise within the last twelve months.
Methodology
MagnifyMoney, a LendingTree company, commissioned Qualtrics to conduct an online poll of 543 Americans who worked at least 30 hours per week. The survey lasted from September 5, 2019 through the September 9, 2019.