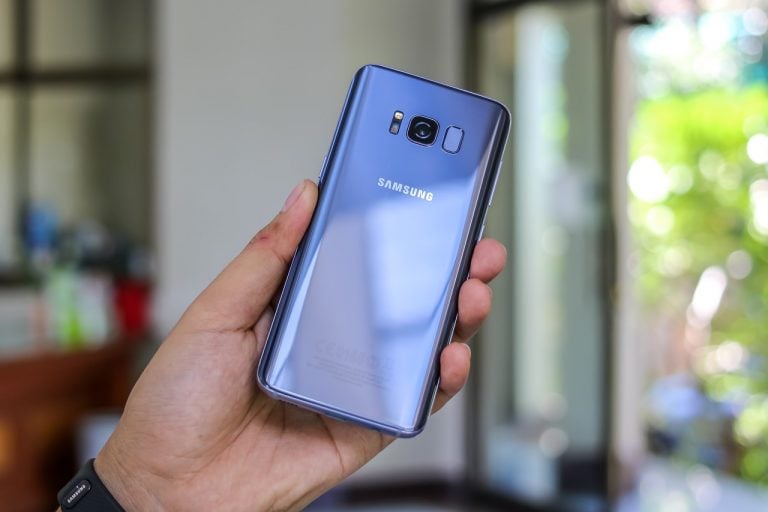 We've heard rumors about a "lite" variant of the Galaxy S10 before, although it seems like the Galaxy S10e largely fills that role. However, a new rumor about a "lite" Samsung handset has surfaced, and it could end up being the Galaxy S11 Lite, based on the specs.
Benchmark results spotted
SamMobile spotted some benchmark test results on Geekbench, which are dated Oct. 29. The handset which gave the results was running on Android 10 and features an octa-core processor. The model number of the handset is given as Samsung SM-G770F, which suggests it belongs to the Galaxy S line rather than any of Samsung's other brands. SamMobile notes that this isn't the first time we are hearing of a handset with that model number, so these results simply firm up the rumors we have heard previously.
The Galaxy S11 Lite (or whatever the handset ends up being called) was running on Android 10 and Qualcomm's Snapdragon 855 chipset, which puts it in line with the Galaxy S10 series in some markets. The device also had 8 GB of RAM, which is more than what the base Galaxy S10e comes with. The benchmark scores come in at 742 for the single-core test and 2,604 for the multi-core test, which also puts it in line with the Galaxy S10 lineup and the Note 10 line-up.
Macro Hedge Funds Earn Huge Profits In Volatile Macro Environment
With the S&P 500 falling a double-digit percentage in the first half, most equity hedge fund managers struggled to keep their heads above water. The performance of the equity hedge fund sector stands in stark contrast to macro hedge funds, which are enjoying one of the best runs of good performance since the financial crisis. Read More
Is this the Galaxy S11 Lite?
On that point, we would suggest that this could mean that the phone will be the Galaxy S11 Lite because less expensive variants of handsets typically have specs that aren't as good as current year flagship devices. However, TechRadar notes that the chipset it uses is a bit dated, so that could mean the device in question is something else entirely. If it truly is the S10 Lite, then it could be out sooner than it would be if it is the Galaxy S11 Lite.
SamMobile suggests that there seems to be something off about the handsets Samsung has been testing lately. There's quite a bit of overlap in the specs and the markets each of them would probably serve. Thus, there is obviously more to the story with this handset that was tested. We'll just have to wait for the official word from Samsung.
Updated on