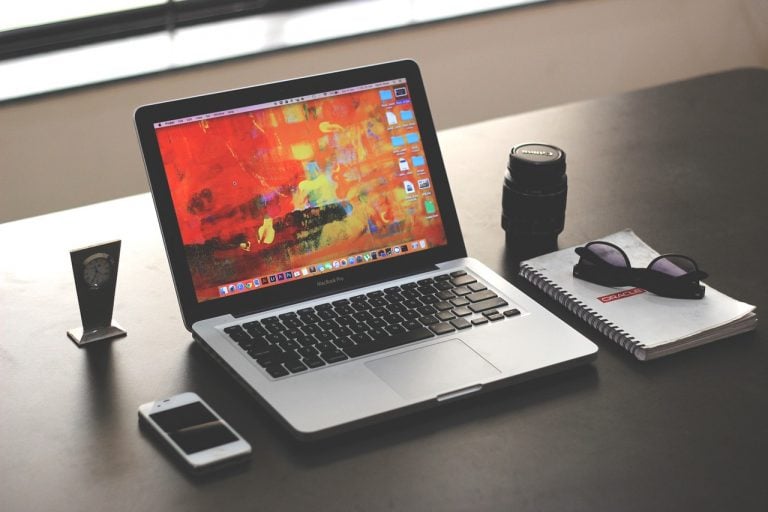 Apple released macOS Catalina earlier this week. Since its release, several users have downloaded the latest Mac update. Many such users have shared their experience of downloading and installing the macOS Catalina, including the issues they faced and how they were able to fix them. Such experiences are valuable to any user who has yet to install the macOS Catalina as these will help to download and install the update smoothly. For your convenience, we have listed below common macOS Catalina issues and how to troubleshoot them.
Identify where the problem lies
Since the release of the macOS Catalina, users have been reporting all kinds of issues, ranging from download problems to installation issues to performance issues. While some of these are common issues and can be easily fixed by you, for some issues you will have to contact Apple support.
Before we detail how to fix common macOS Catalina issues, or before you troubleshoot any problem, it is important that you identify where the problem lies. For instance, you need to know if the issue is with downloading or installing or with a specific app. If the issue is with a single app, then instead of applying common troubleshooting tricks, you should try by isolating the app. If the issue is with just one app, then try by uninstalling and reinstalling or updating the app.
How Warren Buffett Went From Hating To Loving Banks
Since the financial crisis, Warren Buffett's Berkshire Hathaway has had significant exposure to financial stocks in its portfolio. Q1 2021 hedge fund letters, conferences and more At the end of March this year, Bank of America accounted for nearly 15% of the conglomerate's vast equity portfolio. Until very recently, Wells Fargo was also a prominent Read More
Now, let's look at how to fix common macOS Catalina issues.
How to fix common macOS Catalina issues
Following are the common issues along with their fix:
Download Problems – this is the most common issue with the macOS Catalina. Several users have reported instances where the macOS 10.15 fails to download, while some also claimed to have gotten an error message, saying "macOS Catalina download has failed." Other error messages that users reported are "The network connection was lost" or "Installation of macOS could not continue. Installation requires downloading important content. That content can't be downloaded at this time. Try again later."
To fix such issues, you should plug in an ethernet cable for downloading the update. This should address the download issue and also speed up any slow downloads. If this doesn't solve the issue, try by restarting the networking gear, or take your Mac to a place where it will get a fast internet connection.
Installation Problems – if you are facing issues while installing the macOS Catalina, then first make sure that you have a Mac that is compatible with the latest OS. The following is the list of compatible devices: Mac Pro (2013 and later), MacBook Pro (2012 and later), MacBook Air (2012 and later), 12-inch MacBook (2015 and later), Mac mini (2012 and later), iMac (2012 and later) and iMac Pro (2017).
If you have a compatible device, but are not getting any prompt for the installation, then search for a file named "Install macOS 10.15" in Mac's application folder. Once you find it, double click on it to start the installation.
If you are getting any error due to low disk space, restart the Mac and press Control + R when the device is booting up to go into the Recovery mode. After this, chose the "Disk boot" to boot normally, and remove the files that are not needed.
If you get any error message at the end of the installation, restart your Mac and then press Command + Option + R when the Mac boots up. If you still get the error, then Apple suggests creating an external Mac startup disk.
Login problems – if you were able to download and install macOS Catalina successfully, but are unable to login into the Mac after the update, or are stuck in a loop where you log in, then follow these steps:
First, restart your device and hold down the Command + S keys as the device boots up.
Second, input this command (/sbin/mount -uw /) when you get a prompt.
Third, hit Enter, and now input the following command (rm /var/db/.applesetupdone).
The command will delete specific files to make it appear that you are starting fresh. After the processing is done, hit Enter and restart your Mac. You will have to create a new admin user account.
Performance issues – if you feel that your Mac is running slower after the update, don't worry. It is normal behavior, so wait for a couple of days. If after a couple of days the performance doesn't improve, try restarting your device. Also, make sure that all the apps and software are updated and support Catalina. You can check the App Store, or the app's website for a new update.
Also, if after the macOS Catalina update, you see a message "Optimizing Your Mac: Performance and battery life may be affected until completed," then also don't worry. It is expected, as the system is adjusting to the new update and thus, could be slow initially.
Hopefully, you will be able to install and run macOS Catalina smoothly now. To know more about macOS Catalina, check the video below:
In case the above article does not cover the issue that you are facing, then do write to us, we'll try our best to find a solution.