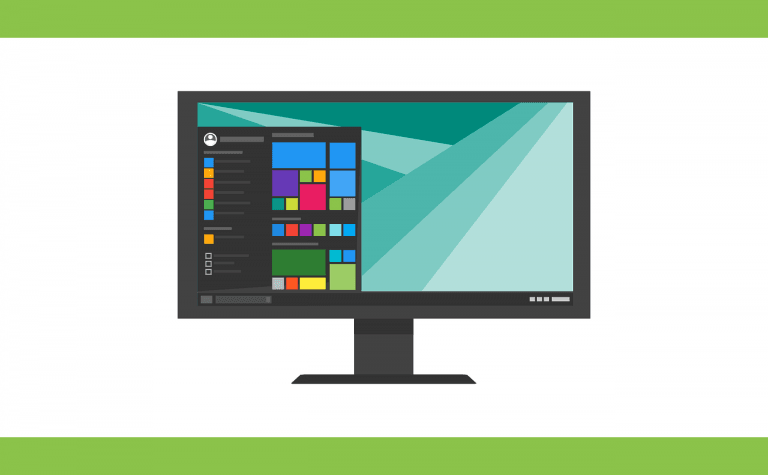 Over the years, Microsoft has made Windows 10 licensing convenient. However, there could be situations in which you need your Windows 10 product key, such as transferring the Windows 10 license to a new system, performing a new install, etc. If you are in one of these situations, but you don't have the Windows key, then don't worry. There are a few ways to find your Windows 10 product key.
How to find your Windows 10 product key
Windows 10 is very different from earlier versions of the operating system. Programs to find the product key worked well with Windows XP, Vista, 7, and 8.1, but they are not of much use now. There are paid programs as well, such as Recover Keys or free versions (ProduKey), but such services are likely to give you a generic number used by the manufacturers and not the specific number to activate your PC.
Nevertheless, you can still try key finder software. All you have to do is download and install the relevant app. Once you launch the app and select "Scan now," it will search the system for product keys, including the Windows key. It will display the results on the screen. If you see your Windows key there, you can note it down.
Qualivian Investment Partners July 2022 Performance Update
Qualivian Investment Partners performance update for the month ended July 31, 2022. Q2 2022 hedge fund letters, conferences and more Dear Friends of the Fund, Please find our July 2022 performance report below for your review. Qualivian reached its four year track record in December 2021.  We are actively weighing investment proposals. Starting in November Read More
There are several third-party tools that can help retrieve keys from the Windows registry and UEFI/BIOS-bound, such as Nirsoft ProduKey, ShowKey Plus, Windows 10 Product Key Tool, Winkeyfinder, Magical Jelly Bean KeyFinder and more. A point to note is that some of these apps will find keys from both the Windows registry and UEFI/BIOS keys, while some worked only for one.
You can also get the key by typing a command into the command prompt or PowerShell. This will help you with the key embedded in the system's UEFI/BIOS. The command is "wmic path softwarelicensingservice get OA3xOriginalProductKey." For PowerShell, use "(Get-WmiObject -query 'select * from SoftwareLicensingService').OA3xOriginalProductKey."
You can also retrieve the registry-based Windows keys using a Visual Basic script. All you have to do is copy this script, paste it into Notepad, and then save it to a .vbs file. Then double-click the file to launch it.
Check your Microsoft Account
If you are unable to boot into Windows, then also there are other easy ways to find your Windows 10 Product Key. If you bought the Windows 10 license from the Microsoft Store, a copy of the key is automatically stored in your Microsoft Account. Microsoft also sends a copy of the product key to the registered email address.
First, look for the email; check the junk mail folder as well. If you didn't get the email, then log into the Microsoft Store and go to Downloads > Product Keys > Subscription page. Now click on the Digital Content tab to view your purchase history. Your product key should be there.
On the other hand, if you bought the Windows 10 digital download from Amazon, then to find your Windows 10 product key, go to the "Your Games and Software Library" section.
If you used the free upgrade offer to get Windows 10, you will not have a physical Windows 10 product key. Instead, you will have a digital license. All you have to do is check for the digital license in your Microsoft account. Alternatively, if you are installing on a new PC, then you can finish the installation process by logging into your Microsoft account. The system will automatically pick it up from your Microsoft account.
Finding the product key: what and where you bought
If you bought a Windows 10 Pro Pack using the Easy Upgrade option, you wouldn't have gotten a physical product key. Instead, a digital license would have been added to the Microsoft account you used to make the purchase. If you wish to transfer this Windows 10 Pro Pack to another PC, you will have to use the Activation Troubleshooter.
Follow these steps to transfer the Windows 10 Pro Pack to a new computer:
Go to Settings > Update & security > Activation > Troubleshooter.
Sign into your Microsoft account.
Once the troubleshooting is over, the system will show the Windows 10 digital license.
Now click "Activate Windows," and follow the on-screen instructions.
If you bought the packaged product of Windows 10 at a retail store, then the product key will be printed on the card on the back of the product box. Search for that box. Make a habit of taking a photo of important products and storing it online.
If you bought the full Windows 10 PC, then the physical product key will be on the outside of the package or printed on the Certificate of Authenticity (COA) attached to the PC. In some cases, the sticker carrying the product key might be attached to the machine's chassis. Thus, you should first search for the packaging box, and if you don't find it there, inspect the machine. If you get it, then take a photo of it and save it online for future reference.
Updated on