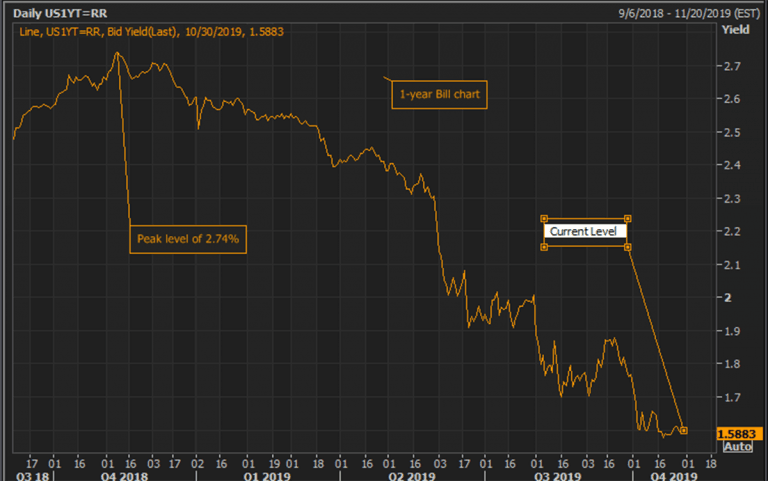 One year ago,  Fed Vice Chairman Clarida changed the narrative of the Federal Reserve to one of data dependence. This change in view occurred in early November of 2018, and with that change, the FOMC raised rates one more time in December, which was last rate hike in that cycle.  Then, rates were unchanged until the first rate cut in July 2019 . As the Fed is expected to cut interest rates for a third time this afternoon, Nelson Thomson, Government Analyst, Refinitiv provides insights below.
US Economy: Fed Expected to Announce Third Rate Cut Today
Q3 2019 hedge fund letters, conferences and more
Dan Loeb's Third Point Returns 1.9% In Jan Amid Market Turmoil
Activist hedge fund Third Point LLC recorded a profit of 1.9% in January, according to a copy of the firm's latest performance tear sheet, which ValueWalk has been able to review. These figures seem to suggest that the hedge fund managed to make the most of January's market volatility, as other hedge funds struggled. The Read More
Nelson Thomson, Government Analyst, Refinitiv says, "Despite that last rate increase in December, 2018, fixed income embarked upon a spiral lower in rate structure to the current low yields with today's expected 3rd  25 bps rate cut to be the last until next year according to current probabilities priced into the money markets and Fed funds futures.
Vice Chairman Clarida speech
In that speech last November by Vice Chairman Clarida, he expressed concerns over the Trade War with China and mentioned hurdles for growth in the coming months and he was right.  Growth world-wide slowed.  In Europe, rates over the next 12 months would decline to deeply negative levels; the Chinese economy would slow, and the U.S. agriculture industry, especially soybean farmers would be damaged.
Attached is a chart of the 1yr bill over the last 12 months. Rates peaked on November 8th and as noted above despite a rate hike in December of 2018, the chart shows the cascade lower in the 1-year rate from 2.74% to the current level of 1.59%.
Today's FOMC statement is expected to be a hawkish ease which emphasizes the idea that the FOMC believes that going forward the economy does not need a steady dose of rate cuts for support. That expectation pervades the market and is built into rate structures and stock prices."