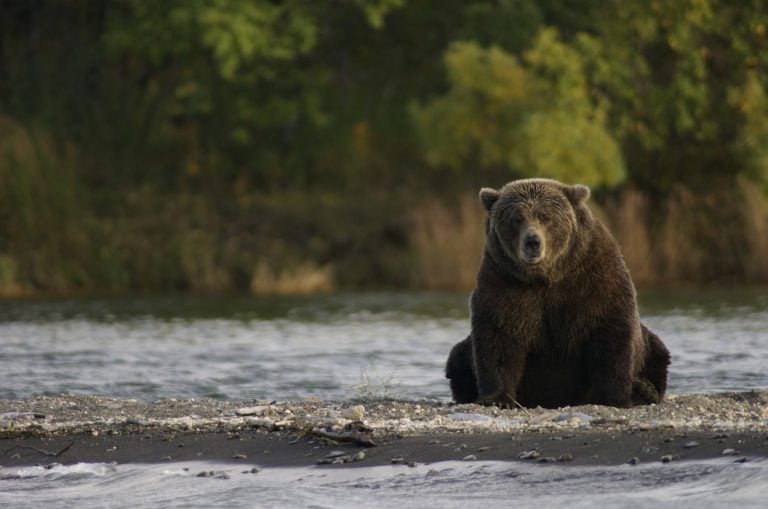 The King Report October 3, 2019 Issue 6105
The Tuesday night ESZ rally weakened during the latter hours of Asian trading; but they remained positive – until Europe opened.
ESZs plunged during early European trading.  From the overnight high of 2949.00, ESZs tumbled to 2916.75 at 5:43 ET.  An 11-handle rally appeared; but 8 handles of the rally disappeared before the NYSE opened.  Minutes before the NYSE open, conditioned traders bought ESZs, generating a 5-handle rally.
Hedge Fund Launches Jump Despite Equity Market Declines
Last year was a bumper year for hedge fund launches. According to a Hedge Fund Research report released towards the end of March, 614 new funds hit the market in 2021. That was the highest number of launches since 2017, when a record 735 new hedge funds were rolled out to investors. What's interesting about Read More
Q2 hedge fund letters, conference, scoops etc
When the NYSE bell rang to open trading, ESZs and stocks collapsed because there were real sellers in the market.  Trading games and schemes got destroyed.  The decline persisted until a modest bounce appeared when the afternoon arrived.
The last time real sellers overwhelmed traders was in May.  The decline induced the Fed to cut rates in June and August.  The intensity of the selling to start October has not been seen since the start of Q4 2018.  That's right folks, the Q4 2018 mini-bear market that frightened the Fed, the Street and Trump commenced on October 4, 2018.  However, the decline one year ago was moderated and measured until the S&P 500 Index tanked 3.16% on October 10.
The glaring and very troubling difference between October 2018 and October 2019: The Q4 2018 mini-bear market occurred because the Fed had been hiking rates and more rate hikes were expected.  Now, the Fed is cutting rates and more rate cuts are expected.
@realDonaldTrump: All of this impeachment nonsense, which is going nowhere, is driving the Stock Market, and your 401K's, down. But that is exactly what the Democrats want to do. They are willing to hurt the Country, with only the 2020 Election in mind!
If impeachment concern was a factor in the stock market, the NYT instigated the afternoon rally.
The NY Times': @julianbarnes: The whistle-blower alerted a House Intel Committee staffer to the outlines of his accusations against Trump before filing his complaint, giving Schiff an early clue to what the administration was initially blocking the IG from delivering to Congress.
https://www.nytimes.com/2019/10/02/us/politics/adam-schiff-whistleblower.html
Schiff: "We have not spoken directly with the whistleblower." [Liar, liar pants on fire!]
Flashback to when @RepAdamSchiff said on MSNBC that "we did not speak directly to the whistleblower."

He also admitted that it would be against the law for the whistleblower to communicate with Congress. pic.twitter.com/Gvv9QsyYh7

— Daily Caller (@DailyCaller) October 2, 2019
Also, Schiff complained that the ODNI and WH were withholding the complaint from him.
Trump says Schiff 'helped write' whistleblower complaint, after House panel admits advance knowledge - "It shows that Schiff is a fraud. ... I think it's a scandal that he knew before," Trump said, as the president of Finland stood at an adjacent podium. "I'd go a step further. I'd say he probably helped write it. ... That's a big story. He knew long before, and he helped write it too. It's a scam."..
https://www.foxnews.com/politics/trump-adam-schiff-write-whistleblower-complaint-advance-knowledge
OAN's @ChloeSalsameda: Pres. Trump: "I will be bringing a lot of litigation against a lot of people having to do with the corrupt investigation, having to do with the 2016 election."
Remember: On "60 Minutes" Pelosi stated that she knew the details of the Trump-Zelensky phone call before it was released to Congress.  Now we know how and why she knew.
WaPo: U.S. can impose tariffs on $7.5 billion in goods because European Union gave illegal subsidies to Airbus, WTO rules
https://www.washingtonpost.com/business/economy/the-united-states-can-impose-tariffs-on-75-billion-in-goods-because-european-union-gave-illegal-subsidies-to-airbus-wto-rules/2019/10/02/021edc06-e51d-11e9-b403-f738899982d2_story.html
Stocks rolled over during the final thirty minutes of trading, rescinding about half of the afternoon rally.
The FTSE tumbled 3.2%, the biggest decline since January 2016.
@bespokeinvest: Between UK's FTSE100, France's CAC40, Germany's DAX, Spain's IBEX, Italy's FTSE MIB, and Sweden's OMX just two stocks traded higher today.
Positive aspects of previous session
Overnight ESZ rally
Moderate afternoon rally
Negative aspects of previous session
Escalating fear of global recession generated a significant decline in equities
Severe technical damage for equities for the 2nd consecutive session
Ambiguous aspects of previous session
How many times can the MSM and Dems cry wolf on impeachment?
First Hour/Last Hour Action [S&P 500 Index]
First Hour Down; Last Hour Down
Previous session S&P 500 Index High/Low: 2924.78; 2874.93
Pivot Point for S&P 500 Index [above/below indicates daily trend for traders]: 2896
Federal government has dramatically expanded exposure to risky mortgages
Fannie Mae, Freddie Mac and the Federal Housing Administration guarantee almost $7 trillion in mortgage-related debt, 33 percent more than before the housing crisis, according to company and government data…  https://www.washingtonpost.com/business/economy/federal-government-has-dramatically-expanded-exposure-to-risky-mortgages/2019/10/02/d862ab40-ce79-11e9-87fa-8501a456c003_story.html
Today – If Markit's US Services PMI for September falls below 50 (50.9 is consensus), look out!
The S&P 500 Index's highly unusual sequence of an Inside Day on Thursday; negative Outside Day on Friday and a positive [up for day] Inside Day on Monday and negative Outside Day on Tuesday was resolved adamantly to the downside by the carnage on Wednesday.
The daily trend is now unequivocally down.  The weekly trend is about to signal 'down'.  The technical damage over the past two days has been severe.  Stocks cannot tolerate another significant down day.
Traders are counting on the mysterious buyer to save stocks if the S&P 500 Index and DJIA fall below their 200-day MAs.  This thinking was profitable for most of the past decade.  However, it failed miserably during the mini-bear market in Q4 2018.
In the coming days, we should find out if the mysterious impact buyers are still operative or if they will be MIA like one year ago.
S&P 500 Index – It's clear that the S&P 500 is in a dire technical position.
Five Fed officials speak; three will speak when US traders are paying attention.  Afternoon activity could be muted as traders go passive ahead of the important September Employment Report.
China's markets are closed from October 1 to October 7 for Golden Week.  ESZs are +8.00 at 21:30 ET.
The S&P 500 Index 50-day MA: 2946; 100-day MA: 2925; 150-day MA: 2904; 200-day MA: 2837
The DJIA 50-day MA: 26,536; 100-day MA: 26,401; 150-day MA: 26,294; 200-day MA: 25,840
S&P 500 Index support: 2880, 2870-75, 2860, 2850, 2834-2837 (200 DMA), 2822-25, 2800
Resistance: 2900, 2914, 2922-25, 2930, 2938, 2955-60, 2965, 2975, 2985-87, 2993, 3000, 3008, 3017-22
Expected economic data: Initial Jobless Claims 215k, Continuing Claims 1.654m; Markit Sept US Services PMI 50.9; Sept ISM Non-Mfg PMI 55.2; Aug Factory Orders 0.2% m/m; Chicago Fed Prez Evans 2:45 ET in Madrid, Fed Gov Quarles 8:30 ET in Brussels, Cleveland Fed Prez Meister 12:10 ET, Dallas Fed Prez Kaplan 13:00 ET, Fed VCEO Clarida 18:35 ET
S&P 500 Index – Trender trading model and MACD for key time frames
Mini mini-bear market technicals
Monthly: Trender and MACD are positive – a close below 2502.93 triggers a sell signal
Weekly: Trender is positive; MACD is negative – a close below 2823.03 triggers a sell signal
Daily: Trender and MACD are negative - a close above 3023.34 triggers a buy signal
Hourly: Trender and MACD are negative - a close above 2924.55 triggers a buy signal
The State Department IG called for an urgent meeting with House and Senate Committees.  The meeting occurred yesterday afternoon.  Someone leaked the false news to Reuters before the meeting.
Congress to get briefing on alleged retaliation against U.S. diplomats [Turned out to be fake news]
The U.S. State Department inspector general plans to brief congressional committees on Wednesday about recent instances of potential political retaliation by agency leaders against career officials over Ukraine, two sources familiar with matter said…   https://www.reuters.com/article/us-usa-trump-whistleblower-state/congress-to-be-briefed-on-alleged-retaliation-against-u-s-diplomats-over-ukraine-idUSKBN1WH1WA
Ex-Ukraine prosecutor said he was told to back off probe of Biden-linked firm, files show
The new documents were shared with Fox News by sources familiar with the "urgent" briefing held by State Department Inspector General Steve Linick on Wednesday… Linick gave a closed-door briefing on Ukraine to aides from the Senate committees on Intelligence, Foreign Relations, Appropriations and Homeland Security, as well as aides from the House committees on Foreign Affairs, Intelligence, Appropriations and Oversight…  https://www.foxnews.com/politics/ukraine-prosecutor-biden-burisma-back-off-state-department-files
Besides the Schiff revelation, another bombshell appeared yesterday afternoon.
@JordanSchachtel: Bombshell. Rod Rosenstein was coordinating with both The New York Times and The Washington Post on stories. Emails seems to suggest he did it to promote his self-image and without the president's clearance –
DOJ Docs Show Rosenstein Advising Mueller 'the Boss' Doesn't Know about Their Communications - "I am with Mueller. He shares my views. Duty Calls.  Sometimes the moment chooses us."… The documents also show… Rod Rosenstein was in direct communication with reporters from 60 Minutes, The New York Times and The Washington Post… "These astonishing emails further confirm the dishonest corruption behind Rosenstein's appointment of Robert Mueller," said Judicial Watch President Tom Fitton…
https://www.judicialwatch.org/press-releases/judicial-watch-doj-docs-show-rosenstein-advising-mueller-the-boss-doesnt-know-about-their-communications/
Former NSC Chief of Staff, CIA analyst and House Intel Com staff member @FredFleitz: 1/ The NYT confirmed what I said last week: Schiff knew about the CIA whistleblower in advance -- way in advance.  Before he even filed his complaint. This is a much bigger scandal that people realize.  At a minimum, Schiff should recuse himself from this impeachment inquiry…
3/ So the whistleblower DID come to the @HouseIntelComm first just as I said.  We now know that the request by the whistleblower to meet with committee members was a fraud -- he already did this…
6/ And here's the kicker: under @HouseIntelComm rules, any classified info brought to the committee from outside sources MUST BE SHARED WITH BOTH SIDES.  Schiff broke committee rules by not telling committee GOP members about this.
Former CIA Officer @JohnKiriakou on Fox: "[The complaint] went through layers of editing & coordinating... that leads me to believe that this whistleblower that we keep talking about is just the face of an entire group that's at the CIA that's pushing this thing forward..."
Former CIA Officer @JohnKiriakou:

"[The complaint] went through layers of editing & coordinating... that leads me to believe that this whistleblower that we keep talking about is just the face of an entire group that's at the CIA that's pushing this thing forward..." pic.twitter.com/08hvMiE1Yt

— Trump War Room (@TrumpWarRoom) October 2, 2019
Some pundits are opining that the NYT 'outed' the whistleblower as a CIA officer – possibly because Team WB provided the MSM with bad info on the Trump-Zelensky phone call.
@seanmdav: The anti-Trump complainant colluded with House Democrats prior to filing his complaint against Trump with the ICIG, violating federal whistleblower protection laws that require intel community employees to route allegations through the ICIG's office.
The law does not provide any protections to employees or contractors who bypass the process required by law and go directly to Congress, nor does it provide any avenue to disclose classified information to Congress without first going through the ICIG. If the complainant or a colleague leaked classified information to Schiff or his committee, those individuals could be subject to criminal liability for illegal and unauthorized disclosure of classified information...
https://thefederalist.com/2019/10/02/breaking-anti-trump-whistleblower-colluded-with-house-democrats-before-filing-complaint/
@RepDevinNunes: We learn from the press today that Chm Schiff had prior knowledge and involvement in the WB complaint. He withheld this info from the American people and even from the Intel Cmte. In light of this news, it's hard to view impeachment as anything aside from an orchestrated farce.
@RepRatcliffe: So Schiff claims outrage and alleges a White House "cover-up" to not notify Congress of the whistleblower complaint when his own staff knew and advised the whistleblower before the complaint was filed? Yeah, sure, this isn't a sham.
@seanmdav: They're running the EXACT same script from the Blasey Ford hoax.  Allegations are briefed exclusively to Democrats. Accuser is actively assisted by Democrats. Allegations are leaked.  And just like with Ford, evidence shows the allegations are false.
@julie_kelly2: Now we know, as I point out here, why Atkinson—the IC IG—twice wrote to House Intel committee and not Senate Intelligence committee (which confirmed him) about his dispute with DNI over whistleblower claims...
IC Inspector General Didn't Review Ukraine Call before Forwarding Whistleblower Complaint
In a recently declassified letter from Michael Atkinson, we learn that his investigation didn't even include a review of the phone transcript at the core of the entire complaint… this firestorm does not appear to be dying down, and elements of the release only cast further doubts on how Atkinson and his team have handled this entire episode, and whether they are finally being forthright about the rationale and timing of the changes or trying to obfuscate their way through the crisis…
https://thefederalist.com/2019/10/02/ic-inspector-general-didnt-review-ukraine-call-before-forwarding-whistleblower-complaint/#.XZTmDkA5kS0.twitter
Did The Inspector General's Office Help the 'Whistleblower' Try to Frame Trump?
The 'whistleblower' was not acting alone, and members of the intelligence community inspector general's office were likely providing an assist in the hoax attempt to bury President Trump..
https://thefederalist.com/2019/09/30/did-the-inspector-generals-office-help-the-whistleblower-try-to-frame-trump/
@RudyGiuliani: If you want a hint as to why we are considering a major law suit a small example is Adam Schiff. We can allege he advanced information he knew was false as part of first frame-up and, let's not prejudge this one, but not looking so good. Keep following the real story
@nytimes: Senator Bernie Sanders had 2 stents inserted to treat an artery blockage and is canceling campaign events in the coming days
NBC: Biden's trip to China with son Hunter in 2013 comes under new scrutiny - Amid unproven Trump claims, the overseas trip is generating new attention over Hunter Biden's business dealings…
Also involved in the fund is Devon Archer, a past adviser to former Secretary of State John Kerry, who also partnered with Hunter Biden on his work in Ukraine and a U.S. investment firm…
https://www.nbcnews.com/politics/2020-election/biden-s-trip-china-son-hunter-2013-comes-under-new-n1061051
@CharlesOrtel: Mike Pompeo on Democrat Thugs in Congress: They Violated Rules - Told State Dept. Officials "Not to Contact" Legal Counsel before Testimony - They contacted State Department employees directly. They told them NOT to contact legal counsel at the State Department. That's been reported to us. They said the State Department wouldn't be able to be present. There are important constitutional prerogatives that the executive branch has to be present so that we can protect the important information so our partners, countries like Italy, can have confidence that the information they provide can have with the State Department will continue to be protected…
https://thegatewaypundit.com/2019/10/mike-pompeo-on-democrat-thugs-in-congress-they-violated-rules-told-state-dept-officials-not-to-contact-legal-counsel-before-testimony-video/
The DoJ will not prosecute an apparent former member of Team Mueller for leaking grand jury evidence.
DoJ IG: Findings of Misconduct by a then Assistant United States Attorney for Improperly Disclosing Grand Jury Materials to an Unauthorized Individual
The Department of Justice (DOJ) Office of the Inspector General (OIG) initiated this investigation upon the receipt of information from the United States Attorney's Office for the District of Columbia (USAO-DC) regarding allegations that an Assistant United States Attorney (AUSA), who is no longer employed by DOJ, improperly disclosed District of Columbia Superior Court grand jury materials to an unauthorized individual.  The OIG investigation substantiated the allegation that the AUSA improperly disclosed Superior Court grand jury materials to an unauthorized individual, in violation of the Code of the District of Columbia and the District of Columbia Superior Court Rules of Criminal Procedure. Criminal prosecution of this matter was declined.
The OIG has provided its report to the Executive Office for United States Attorneys (EOUSA), the Office of Professional Responsibility (OPR), and the USAO-DC for appropriate action…
https://oig.justice.gov/reports/2019/f191002a.pdf
Remember, Barr, who has no relationship with or allegiance to Trump, told the WSJ in May that he's working to protect the presidency, not Trump
"I felt the rules were being changed to hurt Trump, and I thought it was damaging for the presidency over the long haul," Barr told The Wall Street Journal in an interview published Monday…"If you destroy the presidency and make it an errand boy for Congress, we're going to be a much weaker and more divided nation."…
https://thehill.com/homenews/administration/444684-barr-says-hes-working-to-protect-presidency-not-trump
Don't forget, GOP House Leader McCarthy forced everyone in the House to vote on Pelosi's impeachment inquiry request.  All Dems voted 'yes' based on Schiff's BS.  Good luck in 2020!
Betting market on Dem Prez Candidate for 2020: Warren 50, Biden 24, Yang 11, Hillary 8, Bernie 7
Updated on