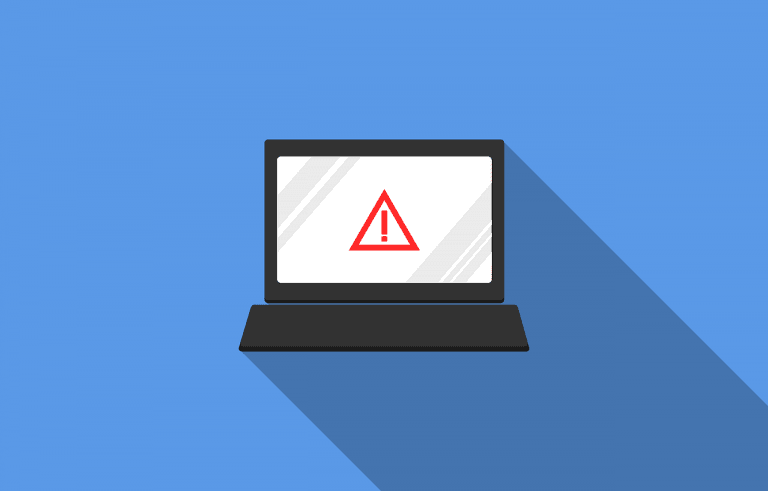 ValueWalk's Q&A session with Identity Guard, that offers personalized identity theft protection, secure credit monitoring, and credit protection. In this interview, we discuss data breaches as the biggest identity theft related threats and the consequence associated with them, what information is exposed in a data breach, the different ways that data breaches come about, how Identity Guard works and the features it offers, and their advice to use a password manager.
Q3 2019 hedge fund letters, conferences and more
One of the biggest threats is also one of the most newsworthy – data breaches. Everyone will be impacted by a data breach at some point, because everyone has their personally identifiable information (PII) stored by someone. Just being a citizen, your information is likely stored in government databases. And, if your information is in a database, it's at risk of being exposed in a breach.
ValueWalk's July 2022 Hedge Fund Update: Tiger Cub Hedge Fund Shuts Down
Welcome to our latest issue of issue of ValueWalk's hedge fund update. Below subscribers can find an excerpt in text and the full issue in PDF format. Please send us your feedback! Featuring Andurand's oil trading profits surge, Bridgewater profits from credit, and Tiger Cub Hedge Fund shuts down. Q1 2022 hedge fund letters, conferences Read More
It can be a difficult pill to swallow, but we as consumers have very little control over how our information is protected by 3rd parties. Unfortunately, if your PII hasn't been exposed in one of the major breaches over the last few years, it's just a matter of time.
Once PII is exposed in a data breach, it finds its way on to black market websites on the Dark Web where criminals buy and sell it.
What are some of the consequences of data breaches?
Data breaches can lead to a number of consequences, but the most direct impact to consumers is typically fraudulent account access, fraudulent credit card use, and identity theft.
The consequences of a data breach range from annoying to devastating, but ultimately depend on what information was exposed in the breach.
How do data breaches differ from one another?
The major factors that differentiate data breaches are what type of information is exposed, and how the data breach occurs.
While a data breach is never good news, they vary in severity. Having a secondary email address and password exposed is going to stress you out much less than having your Social Security number, name, and birthday exposed. This is why the Equifax data breach from 2017 is still making headlines, while the Doordash data breach from last month already feels like a thing of the past.
There are different ways that data breaches come about. Typically, we think of data breaches occurring through hacking. For example, someone finds a hole in the security of a company's infrastructure, exploits it, and steals a bunch of information with the intent to turn a profit.
There are numerous other ways a data breach can happen. How it happens can inform how at risk your data is, but, unfortunately, it is all still out of your control. This is why following best practices and using a monitoring service like Identity Guard is your best option.
What does Identity Guard do?
Identity Guard monitors the different aspects that make up your identity- your Social Security number, your credit report- and alerts you to potential threats to your identity, such as new accounts being opened in your name, changes to your credit score, or if your personal information has been found on the Dark Web.
I want to be transparent – nothing can completely prevent identity theft. However, there are ways that you can minimize the potential damage and have greater visibility if something ever does happen to you.
In the office, we compare Identity Guard to a smoke detector. Smoke detectors don't prevent fires, but they alert you to danger and allow you the time and opportunity to escape safely and minimize the damage done. Would you build your dream home and not install smoke detectors?
What features do you have to help defend against threats of identity theft?
Thinking holistically about a user's digital life, we also work to provide risk management tools that help to keep you secure.
Your credit report and credit score can be one of the earliest indicators of identity theft, so we offer a monthly credit score, a yearly 3-bureau credit report, and alerts about 3-bureau credit changes. By offering them through Identity Guard, we try to make it easy for our users to stay on top of their credit and help them understand what it means.
Identity Guard also creates a risk score that we use with IBM Watson machine learning to alert you to risks that fall outside of your typical identity and credit areas. We're constantly working to evolve this, and have some really innovative capabilities on our upcoming roadmap.
Lastly, there's tools for recovery, and this is really where our Customer Service team shines.
We have a huge customer service team in Rio Rancho, New Mexico. If you call us, they're the ones who pick up. Many agents have been working with Identity Guard for 8 or 9 years- so they've seen almost every type of identity theft issue you can think of. I've seen them in action, and their patience and knowledge is incredible.
Our customer service team also does full case resolution, meaning that if you encounter an issue, they'll work with you from beginning to end.
And, of course, our $1 million insurance policy covers you financially in the case of confirmed identity theft.
Any final words of advice on how to secure your identity and your information?
Use a password manager and do not use the same password on multiple sites. By never re-using a password, you immediately mitigate the scope of an issue if your username and password are exposed in a data breach. As annoying as it might be, set up two-factor authentication whenever possible, using the app option (rather than the text message option).
Most importantly, check your credit reports from the bureaus. Your credit report is where many of the symptoms of identity theft will first appear, and the longer those symptoms go unchecked, the worse the damage may be.
Updated on