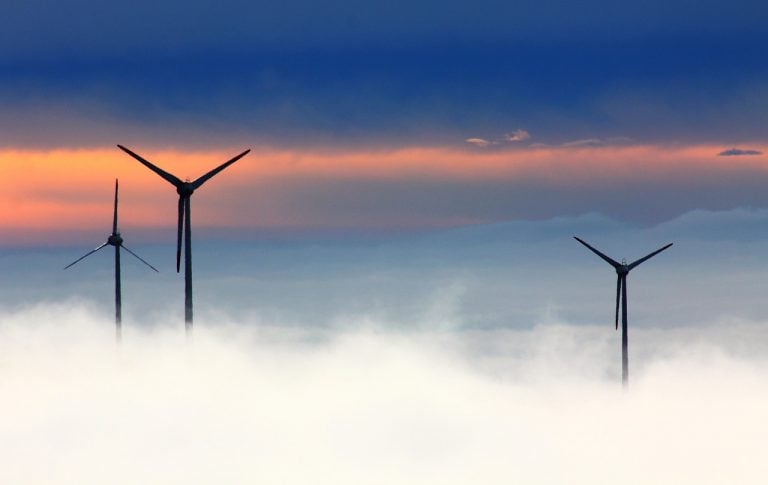 ValueWalk's Q&A session with Gregory Wetstone, the President and CEO of ACORE. In this interview, Gregory discusses his and his company's background, recommendations to ESG scoring, if ACORE's missions allign with the UN SDGs, BlackRock's role in the development of new ESG recommendations, difference between SRI and ESG, the shortcomings of the ESG ratings, and TCFD's role in identifying climate-related risks and opportunities.
Can you tell us about your background?
My organization, the American Council on Renewable Energy (ACORE), is dedicated to accelerating the transition to a renewable energy economy.  As the nation's pan-renewable nonprofit, we unite finance, policy and technology to advance our mission. Our members span renewable energy technologies and constituencies, including developers, manufacturers, top financial institutions, major corporate renewable energy buyers, grid technology providers, utilities,  professional service firms, colleges and universities, and allied nonprofit groups.
Q2 hedge fund letters, conference, scoops etc
Macro Hedge Funds Earn Huge Profits In Volatile Macro Environment
With the S&P 500 falling a double-digit percentage in the first half, most equity hedge fund managers struggled to keep their heads above water. The performance of the equity hedge fund sector stands in stark contrast to macro hedge funds, which are enjoying one of the best runs of good performance since the financial crisis. Read More
How does your ESG scoring work?
In our new report, ESG 2.0: How to Improve ESG Scoring to Better Reflect Renewable Energy Use and Investment, we consulted with 30 prominent financial institutions, energy companies and corporations to develop recommendations for ESG methodologies that better reflect renewable energy use and investment. These recommendations to ESG scoring entities include:
Enhancing Renewable Energy Disclosures. Company disclosures and rating agency scores should include both the amount and method of companies' renewable energy procurement.  In addition to how much renewable energy a company uses, the extent to which a company's renewable energy procurement puts new pollution-free power on the market – a concept known as "additionality" ― should be more accurately captured in emissions reporting.
Providing Credit for Avoided Emissions. Capital providers should receive credit for avoided GHG emissions attributable to their investment decisions.
Implementing Standardized, Material and Forward-Looking Data Reporting. To provide meaningful comparisons, ESG scoring should increasingly rely on widely agreed upon data inputs. In order to be impactful, ESG scoring based on that widely agreed upon data should include forward-looking analysis capable of holding rated companies accountable for progress over time.
Adopting a Universal Climate Benchmark. ESG scoring should help accelerate the transition to a decarbonized economy. International initiatives like the Paris Climate Agreement and U.N. Sustainable Development Goals can provide a common global benchmark against which companies' ESG performance can be judged.
UN Sustainable Development Goals - can you tell us about that and how it impacts your mission?
The UN Sustainable Development Goals were adopted by all United Nations member states in 2015. Some background info can be found here.
ACORE's mission is to accelerate the transition to a renewable energy economy, which aligns well with the intention of these goals, which are designed to achieve a better and more sustainable future for all.
How are ISS, BlackRock, CaLPERS and other influential firms doing on these issues?
BlackRock was instrumental in the development of our new recommendations. Like many investors, they find navigating inconsistent and incomplete ESG data a challenge. The need for a more transparent, standardized, material and forward-looking approach was pretty universally welcomed by every company we spoke with during this process.
Is SDG the same or different than SRI and ESG - can you tell us what these terms mean?
SDG refers to the UN Sustainable Development Goals and is not directly related to investment. ESG investing, a sub-category of sustainable investing, evaluates companies' environmental, social and governance practices along with financial factors. ESG has tremendous potential for climate change mitigation because it links companies' climate impact with long-term financial performance.
Our recommendations specifically focus on better reflecting renewable energy use and investment in ESG scoring methodologies.
Are many ESG funds out there missing the big picture?
Current ESG scoring does not sufficiently reflect investment in, and deployment of, renewable power, which is an indispensable part of the climate solution and a critical barometer of carbon emissions. The methodologies ESG rating agencies use to calculate companies' scores are not standardized, making it difficult for rated companies and investors to make "apples-to-apples" comparisons. Moreover, ESG rating agencies often do not disclose their methodologies, instead using "black-box" proprietary information to calculate their scores. This lack of transparency stymies corporations attempting to improve their scores, and poorly serves investors seeking relevant and actionable information. ESG rating agencies also often use too many data inputs that have little bearing on a company's financial or operational performance, thereby distorting the very signal an effective ESG score is designed to send. For ESG investing to reach its full potential as an effective catalyst for mitigating climate change, these shortcomings must be addressed.
Will the SEC, FINRA , FTC or anyone help with guidance on this issue?
Leading frameworks, such as the TCFD, Sustainability Accounting Standards Board (SASB), Global Reporting Initiative (GRI), Climate Disclosure Standards Board (CDSB) and GRESB, create science-based, objective and forward-looking standards. In particular, the TCFD has emerged as a leading ESG methodology for companies that seek to identify climate-related risks and opportunities, providing an objective lens focused on climate scenario analysis.
Updated on