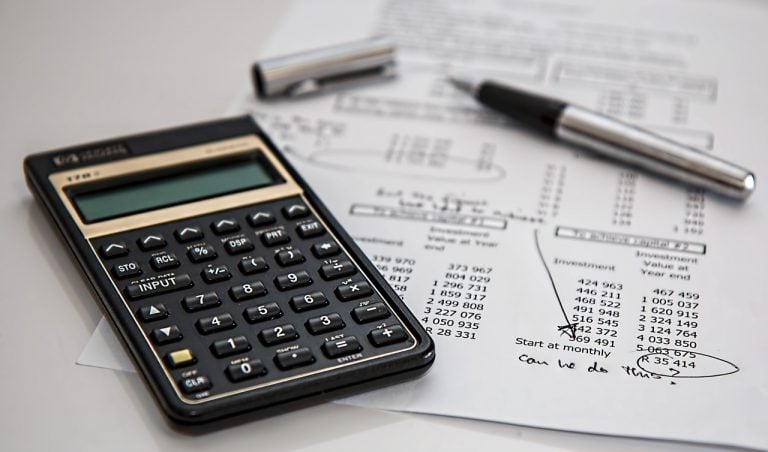 Whitney Tilson's email to investors discussing an interview he did; Brexit; Empire Elite Trader and Netflix; Enrique Abeyta's interview; Facebook set out to create a new currency, then stumbled.

1) Right after my presentation last week at the Stansberry conference, I did an 11-minute interview in which I discussed:
Q3 2019 hedge fund letters, conferences and more
How A Weakening PE Market Serves As Another Sign Of A Weakening Economy
Amid the turmoil in the public markets and the staggering macroeconomic environment, it should come as no surprise that the private markets are also struggling. In fact, there are some important links between private equity and the current economic environment. A closer look at PE reveals that the industry often serves as a leading indicator Read More
The importance of letting your winners run
The "house money" trap
How the outcome of next year's presidential election might affect two of my favorite stocks
My views on cryptocurrencies and the cannabis sector
2) Britain and the European Union say they have a Brexit deal, but as I write, the PredictIt betting site says there's only a 41% chance of "Official Brexit by 11/1." I expect plenty of twists and turns from here. You can follow live updates on the New York Times' website here.
3) My colleague Enrique Abeyta just launched a new weekly newsletter, Empire Elite Trader, which is in "beta" testing for our lifetime subscribers. His second recommendation, on September 27, was video-streaming company Netflix (NFLX). As he wrote...
Is this growth story dead? Hell no!...
This week, Netflix shares hit their second most oversold level in almost five years... Buying when Netflix gets this oversold has led to big, quick gains...
Over the last decade, Netflix has been one of the best-performing stocks in the world. Sometimes, these companies stumble and present tremendous opportunities to buy them at great prices. That's exactly what we're seeing today...
Enrique nailed it. Eighteen days later, the stock was up 8% (or 163% on an annualized basis). On Tuesday, he sent an alert to our subscribers recommending that they bank their profits, writing...
"Plan the trade, trade the plan."
This is an old Wall Street saying and one you can expect to hear a lot in Empire Elite Trader...
The trade worked just as we had hoped. We had a plan for the trade, and now we are going to trade that plan.
We're exiting our position a day ahead of the company's third-quarter earnings announcement tomorrow. We have no opinion on what Netflix's third quarter is going to look like. And though we're long-term bullish on shares, we'd rather avoid the volatility and take our chips off the table.
Book your profits now... We may see more money-making opportunities in Netflix in the near future.
Netflix reported earnings after the close yesterday. The stock shot up nearly 10% after hours (though it pulled back a lot this morning and is up about 5% as of midday), which led one of our subscribers to e-mail us the following...
Do us long term stock holders a favor and get rid of short sighted people like Enrique Abeyta... If I had followed his advice I would have missed out of the $29.80 after hours gain when Netflix reported.
Here is my reply:
Having known Enrique for more than a decade, I will tell you he is one of the most long-term-focused investors I've ever met. His goal in the hedge funds he managed was to find stocks that he could own for five years or more.
However, as the name of his initial product – Empire Elite Trader – suggests, he's focused on identifying trading opportunities that are more short-term in nature. This requires a disciplined approach, which Enrique stuck with in this case. He recommended Netflix on a technical basis, not as a bet on earnings, so he was exactly right to book a quick profit.
Personally, I'm a lousy trader, which is why the recommendations in my monthly newsletter, the Empire Investment Report, are long-term-oriented.
But I know that there are a lot of ways to make money in the markets, which is why I was so delighted when Enrique decided to join Empire Financial Research.
Though our investing styles are different, he is a stone-cold money-maker. That's what I care about...
And stay tuned, as we'll be fully rolling out Empire Elite Trader soon, and have plans for additional newsletters – including ones where Enrique will focus on "one decision" stocks that you can own for years.
4) If you want to get to know Enrique better, he did an 11-minute interview during the Stansberry Conference last week in which he discussed why:
It's healthy that mini-bubbles are bursting – and the (deserving) losers are private equity investors
Owning 10 stocks is enough
Most people should never invest in IPOs
He made money during every major market downturn in the past two decades
He also presented at my shorting conference in May 2018. You can watch the 15-minute video of his brilliant presentation here. (I've also posted his slides here.)
5) I read with interest this insightful story on the front page of today's Wall Street Journal on Facebook's (FB) Libra debacle... Facebook Set Out to Create a New Currency, Then Stumbled. Excerpt:
David Marcus gathered a team inside Facebook's headquarters in May to toast a skunk works project a year in the making: a bitcoin-like payments system that the social-media giant figured would upend the global flow of money.
"We're going to change the world," Mr. Marcus, a Facebook executive and the project's architect, told employees as they sipped Champagne, according to a person familiar with the matter.
Turns out, changing the world isn't so easy.
Five months later, the libra project is on life support after high-profile backers dropped out of the network under pressure from lawmakers and regulators. President Trump, Federal Reserve Chairman Jerome Powell and Rep. Maxine Waters, the Democratic chair of the House Financial Services Committee-three people who agree on little-have all criticized it. European officials are trying to halt its launch.
With libra, Facebook barreled into the world of finance with techno-utopian bravado, then found itself caught in a tangle of regulatory skepticism and entrenched interests. Lawmakers, already uncomfortable with how Facebook handled privacy around users' photos and posts, have drawn the drawbridge on users' money.
The Treasury Department said it was concerned that libra could be misused by money launderers and terrorist financiers. Payment companies played down their role in libra in private meetings with regulators and lawmakers' offices, and big banks approached by Facebook declined to sign on.
Facebook executives seemed unsure how to navigate the bureaucracy of finance, once showing up to a meeting at the Treasury Department and another at the Federal Reserve with brief overviews of libra that left unanswered questions.
It's sobering for someone like me – who's bullish on Facebook stock – to see CEO Mark Zuckerberg and some of his top executives seem so disconnected from reality. Why can't they just set up a payment system like PayPal or Venmo?
Best regards,
Whitney
Updated on