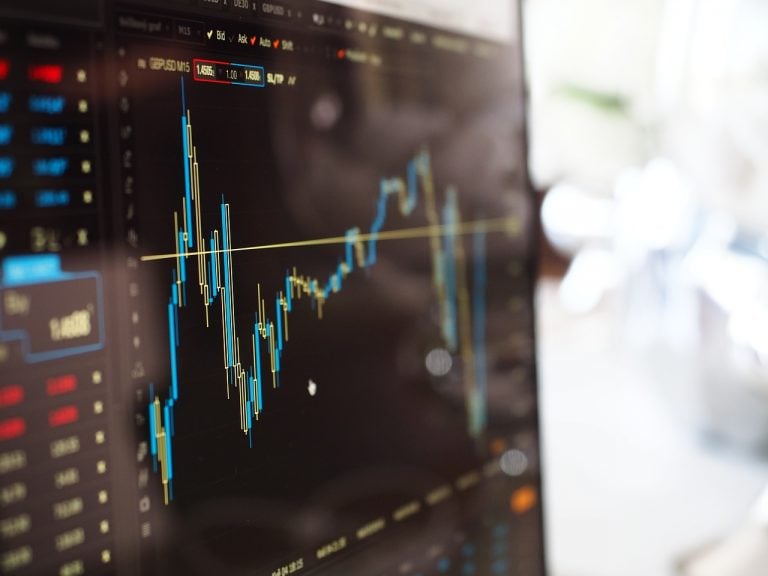 Trading forex can be a very profitable career or hobby for investors that take the time to learn what it's all about. Forex is a short and abbreviated way of referring to the Foreign Exchange Market.

What is the Foreign Exchange Market?
The foreign exchange market is essentially a global, decentralized market that trades currencies. If you've ever wondered how the value of other currencies is calculated when compared to the United States dollar then you've found your answer: forex trading.
Q2 hedge fund letters, conference, scoops etc
How Value Investors Can Win With Tech And "Fallen" Growth Stocks
Many value investors have given up on their strategy over the last 15 years amid concerns that value investing no longer worked. However, some made small adjustments to their strategy but remained value investors to the core. Now all of the value investors who held fast to their investment philosophy are being rewarded as value Read More
Forex trading encompasses the actions of buying, selling, and exchanging different currencies at determined prices (based on market supply and demand).
How to Invest in the Forex Market:
Investing in the forex market is a relatively easy experience, it all starts by finding reliable ECN forex brokers. You must understand that the forex market is not a get-rich-quick route, especially with small capital investments. The forex market is trading 24 hours a day, seven days a week, and requires significant capital investments alongside smart decision making to create exorbitant amounts of wealth and profit.
Though that may sound like a lot, investing with the Forex market is a relatively easy process and it starts with ECN Forex brokers. ECN stands for Electronic Communications Network and it is being hailed as the future of the Forex market. ECN is essentially a bridge that connects traders with the large-scale liquidity providers that help volumize the forex market via a broker.
What to Look for In an ECN Forex Broker:
Despite the words of caution, the Forex market can be a very lucrative hustle. You must find a trustworthy ECN broker that will give you peace of mind as you start making trades with the market. Here are four very important things you should look for when choosing your ECN broker:
True ECN Brokers are Never Fixed:
Reliable ECN brokers will not advertise themselves as "fixed brokers" but rather as low spread brokers. Trustworthy ECN brokers will usually have a tight but variable spread, fixed is generally unrealistic.
True ECN Brokers Won't Restrict Your Orders:
Another good sign of a genuine ECN broker is that they generally don't apply restrictions on order placements. In the Forex market, orders are simply another way of saying "buys" and "sells". You might place an order buying x amount of currency for trade, or an order that sells x amount of currency.
These restrictions set by non-ECN brokers might also prevent the act of "scalping". In Forex, scalping is the process of cutting profits when a market reaches a high or low. Within the ECN broker's interface, users can set up "stops", stops will automatically enact a buy or sell order when the market hits a preset price made by the user.
Fake brokers will often place restrictions on your orders, and this will greatly limit the profitability for day-trading, which is likely why you got into the Forex market in the first place.
True ECN Brokers Won't Promise Discounts for Joining:
Most ECN brokers will not charge you for setting up an account. Aside from requiring important financial documents and information for tax reasons, true ECN brokers usually won't charge you for joining their service.
ECN brokers make their money by charging a set commission off of each trade or transaction, no matter if you profit or lose money. Don't fall victim to fake brokers that advertise huge joining benefits and discounts, they're usually just trying to bait you into their scheme with something too good to be true.
True ECN Brokers Update Regularly:
If your ECN broker service is legit then their platform should update every minute as the forex market updates. Liquidity providers readily update the values on the forex market and the technology surrounding ECN should present the user with the updated data relatively instantly.
Fake brokers will often fabricate their markets/values, and this is not reflective of legitimate liquidity providers.
Conclusion:
You have the potential to generate a lot of profit from the Forex market and con artists have realized this. You must trust the platform you trade through and do your proper research.
Trading Forex requires a lot of practice and research, save yourself the worry of losing money by taking these tips and applying them to each ECN Forex broker you consider trading with.
Good luck and happy trading!
Updated on