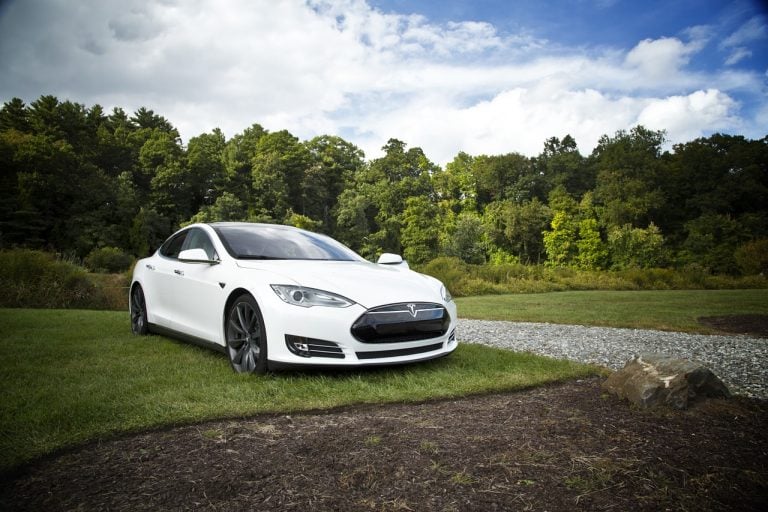 A Tesla Model S driver allegedly burned to death after emergency personnel responding to a crash were unable to open the doors. His family has now filed a wrongful death lawsuit against the EV maker, saying that he burned to death in the Tesla Model S crash because the door handles, which retract into the door while it's in motion, did not come back out again following the crash.
Lawsuit filed in Tesla Model S crash
Omar Awan lost control of the Model S in southern Florida, and the car crashed into a palm tree, according to multiple news reports. However, he didn't actually die in the crash. Instead, the man's family and their attorney blamed the vehicle's high-tech features for his death.
The lawsuit claims that after the Tesla Model S crash, the vehicle's battery caught fire. The car was filled with smoke and flames, suffocating the driver and burning him to death. Those who were on the scene of the crash reportedly saw the fires burn Awan starting at his feet.
Carlson Capital Thinks The SPAC Boom May Be Over [Q1 Letter]
Carlson Capital's Black Diamond Arbitrage Partners fund added 1.3% net fees in the first quarter of 2021, according to a copy of the firm's March 2021 investor update, which ValueWalk has been able to review. Q1 2021 hedge fund letters, conferences and more At the end of the quarter, merger arbitrage investments represented 89% of Read More
No one was able to open the car's doors because the retractable door handles did not "auto-present" as they are supposed to when a key fob is close by. The suit alleges that the Model S is essentially "a death trap" due to this defect and others.
Driver allegedly burned to death in pursuit of safety
Awan was an anesthesiologist, and his family's attorney told The Washington Post that he could have bought any luxury vehicle, but he chose the Model S because he was safety conscious and environmentally friendly. Tesla has touted the safety of its vehicles, saying that the Model S had achieved "the best safety rating of any car tested." However, the family attorney said Awan burned to death because he chose the Tesla Model S.
Tesla's PR team isn't responding to media requests for a comment on the lawsuit, which was filed earlier this month. The EV maker's attorneys also haven't filed an official response in court. The Tesla Model S crash occurred in February.