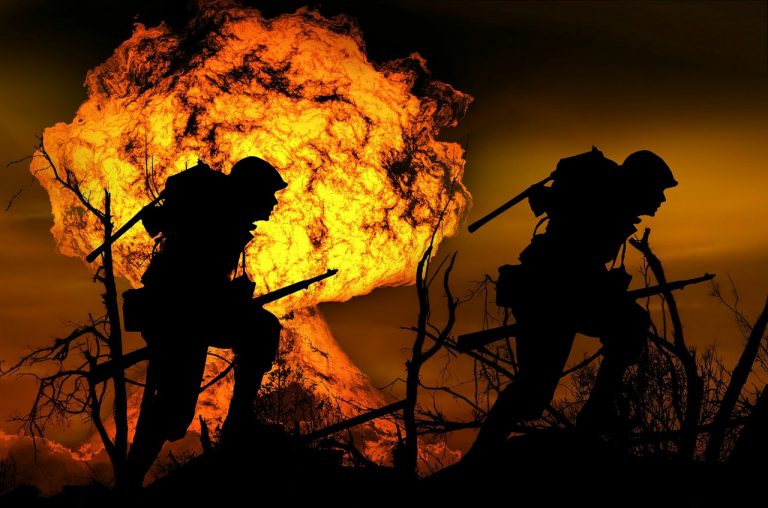 From the question of our kurdish allies and beyond, President Donald Trump considers himself not only our nation's preeminent defense strategist, but also its arbiter of military heroism.
Indeed, the man whose daddy induced his podiatrist to get young Donald classified 4F during the Vietnam War for allegedly having bone spurs in his feet, had this to say about Naval pilot John McCain, whose plane had been shot down over North Vietnam: "McCain was "not a war hero. He's a war hero because he was captured? I like people that weren't captured." Pretty tough words from a draft evader.
Q3 2019 hedge fund letters, conferences and more
Qualivian Investment Partners July 2022 Performance Update
Qualivian Investment Partners performance update for the month ended July 31, 2022. Q2 2022 hedge fund letters, conferences and more Dear Friends of the Fund, Please find our July 2022 performance report below for your review. Qualivian reached its four year track record in December 2021.  We are actively weighing investment proposals. Starting in November Read More
Kurdish allies and Syria
And now, there he goes again. Days after abandoning our Kurdish allies to the tender mercies of Turkish President Recep Tayyip Erdogan, Trump justified his actions by once again invoking his own definition of heroism. "They didn't help us in the Second War; they didn't help us with Normandy."
The implication here was that the main reasons the Kurds were willing to bear the brunt of the fighting against ISIS was to prevent their own Syrian enclave from being overrun. Which of course, was exactly why our two primary allies during the Second World War – Great Britain and the Soviet Union – fought so long and so hard against Nazi Germany.
Just as the British and Russians suffered huge casualties, the Syrian Kurds – a much, much smaller population group – suffered as many as 11,000 combat deaths in their war against ISIS. Ours, by contrast, may have been just ten or fifteen. The Kurds have been called the point on our spear.
And yet, this was evidently not enough to meet the president's high standard for true heroism. After all, didn't the British and the Russians suffer even more than our Kurdish allies?
ISIS War
Let's move on to our president's second area of expertise – that of being our nation's greatest military strategist. Back in November 2015, Trump confidently stated, "I know more about ISIS than the generals do, believe me." This from a man who not only never served a day in the military, but evidently received his vast store of military expertise solely from watching Fox News. Perhaps he should be called our armchair commander-in-chief.
But you don't need to be a military expert to understand that if you betray an ally who has bled for you, you just may have a bit of trouble finding others to fight by your side in future conflicts. Mr. Trump, however, is expert at one phase of military engagement: He is great at damaging, if not destroying our nation's long-standing military alliances. Just ask the other members of NATO. Of course, Turkey may be the exception that proves the rule.
Still, what stands out about President Trump's precipitous withdrawal from this small corner of Syria is his moral betrayal of the Kurdish allies, women and men who bled for us in our battle against ISIS. In the future, other potential allies will think twice before fighting alongside us. But as Americans, we must all bear the shame that our commander-in-chief has brought upon our nation.
Updated on