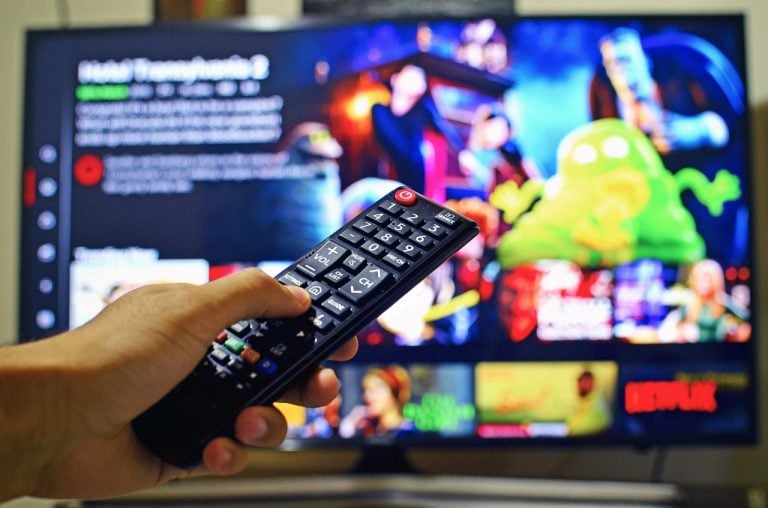 If you own a Roku TV, then there is a good chance you will see (or have seen) interactive pop-up ads during commercial breaks. Cord Cutters News notes that pop-up ads are one of the new features included in the OS 9.2 update. If you find such ads to be frustrating, then there is a way to disable the pop-up ads on Roku TV.
What are interactive pop-up ads?
According to Cord Cutters News, these pop-up ads show up irrespective of whether your TV is connected to an antenna or cable. Moreover, these ads will appear on top of regular commercials. These pop-up ads are also related to the TV commercials appearing on your screen that time.
Macro Hedge Funds Earn Huge Profits In Volatile Macro Environment
With the S&P 500 falling a double-digit percentage in the first half, most equity hedge fund managers struggled to keep their heads above water. The performance of the equity hedge fund sector stands in stark contrast to macro hedge funds, which are enjoying one of the best runs of good performance since the financial crisis. Read More
The publication posted an image of a pop-up ad for the 2008 film Ghost Town, which appeared during a Geico ad. It must be noted that Geico sponsors Ghost Town. This pop-up included a prompt (a big "OK" button in the bottom-right corner) to allow users to set a reminder with the help of the Roku remote. Upon clicking the "OK" button on the Roku remote, a reminder will be set to watch Ghost Town, and after this, the pop-up will disappear.
According to the publication, these pop-ups will only appear for entities that have partnered with Roku for such a feature. Roku's interactive pop-up ads reportedly use its ACR (Automatic Content Recognition) technology.
Introduced in 2017, the ACR tech offers the "More Ways to Watch" feature, which is primarily suggestions of shows and movies that Roku offers. The feature knows what the user is viewing on broadcast TV, and when the same shows or movies are available via streaming services, it sends an alert to them.
How to disable pop-up ads on Roku TV
It is possible to disable pop-up ads on the Roku TV with a simple tweak of the settings. To disable such ads, follow this step:
Go to Settings > Privacy > Smart TV Experience. From Smart TV Experience, disable the "Use info from TV inputs" feature.
There is one downside if you disable interactive pop-up ads on Roku TV, which is that it also disables suggestions like the "More Ways to Watch" feature. Thus, if you are OK with such a compromise, then it makes sense to disable interactive pop-up ads on the Roku TV.
Moreover, these interactive pop-up ads will only trouble you if you own a Roku TV, such as a TCL Roku TV or a Roku TV from any other manufacturer. On the other hand, if you own a standard Roku stick or streaming box, then you don't have to worry about such pop-up ads. Although the new ads appear to be introduced with version 9.2 of the Roku OS, a few users claim to have seen such ads on version 9.1 as well.
Growing importance of ads for Roku
The first hint of Roku adding such pop-up ads came last year when CEO Anthony Wood said on an episode of the Vergecast that he believed his company was in the ad business instead of the hardware business. Earlier, ads were limited to the home screen of Roku's devices. Now it seems the company is expanding its efforts to ad-supported TV broadcasts.
According to data from eMarketer, Roku could earn $433 million in revenue from ads this year. This number is expected to surge to $632.9 million in 2020. Apart from the usual 15- and 30-second ad spots, Roku also offers full-screen interactive videos and overlays to encourage consumers to interact with brands in new ways.
Additionally, the company gets a cut when you subscribe to services such as Netflix via its devices. It also sells audience data to publishers and runs an email marketing program, Gizmodo reports.
Using the above tweak, you may be able to disable interactive pop-up ads, but it is not clear how long you will be able to avoid such ads. Considering the importance of advertising programs to Roku, it will only be a matter of time before the company finds more ways to put marketing materials in front of you.
OS 9.2 update: other new features
As far as other new features that came with the OS 9.2 update, the biggest one was the redesigned 4K Spotlight channel. As the name suggests, the feature gives you access to 4K movies from other apps into one place. The feature also rearranges the theme to make it easier to navigate.
Another feature that came with the update was new voice capabilities, including the ability to set sleep timers, search by movie quote (also 4K content), and control multiple Roku devices with Google Assistant and Amazon Alexa. The OS 9.2 update was released last month with Roku's latest lineup of streaming devices.
Roku's latest lineup of streaming devices includes two changes: an updated Roku Express and Roku Ultra. The Roku Express is 10% smaller than the earlier device and is primarily aimed at first-time buyers. One drawback of the device is that it does not support 4K; instead, it streams only in HD. The Roku Ultra now comes with a faster quad-core processor, more memory and a customizable remote.
Updated on