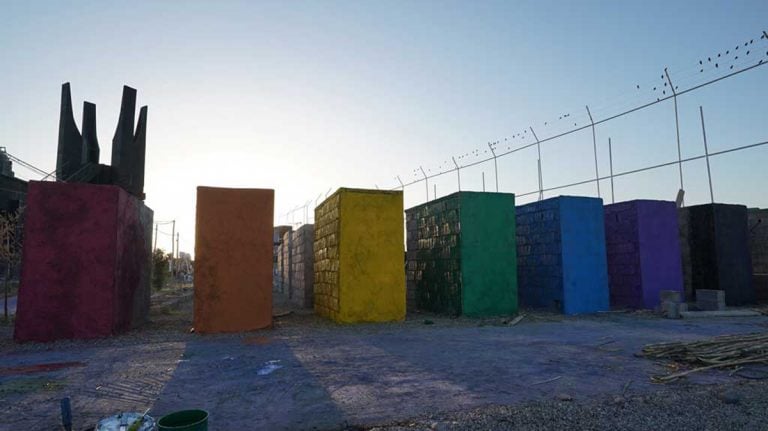 The only Shoa memorial in Morocco was destroyed because of anti-Semitism protests in the population & hatred over the Palestine conflict. The Haaretz write a article about it.
We have invested 100.000 € and 1 year of work into this project. You could use all your options to persuade the government of Morocco to rebuild our Holocaust memorial. Hundreds of Jews have died in the Moroccan forced labor camps in the sahara, these Jews need a Holocaust memorial here in Morocco.
Jim Chanos Unveils Lastest Short As Fund Manager Bets On Further Market Declines
Jim Chanos has a new short target in his sights. Earlier this week, the hedge fund manager disclosed that he is betting against "legacy" data centers that face growing competition from the trio of technology giants, which have previously been their biggest customers. The fund manager, who is best known for his winning bet against Read More
Q3 2019 hedge fund letters, conferences and more
We need a place in the Arab world that reduces hatred of Jews. We will work to normalize the relationship of all Arab states with Israel and need your help.
Please help us, because the Moroccan government does not speak to us. Nobody helps us here in Morocco. If you know people who can help us, please contact us.
If you can not answer for diplomatic reasons, we would be glad if you could gather in your circle of friends for our project.
We are a german ngo for human rights & freedom of art.
Oliver Bienkowski
Lichtkunstler & Geschaftsfuhrer
PixelHELPER.org
Mobil: +49 163 71 666 23
Festnetz: +49 2131 4058 629
PixelHELPER Foundation gemeinnützige GmbH
Steindamm-Privatweg 3
39114 Magdeburg
Geschäftsführer: Oliver Bienkowski
Handelsregister Stendal HRB 22168
SocialMedia:
twitter.com/PixelHELPER
instagram.com/PixelHELPER
Updated on