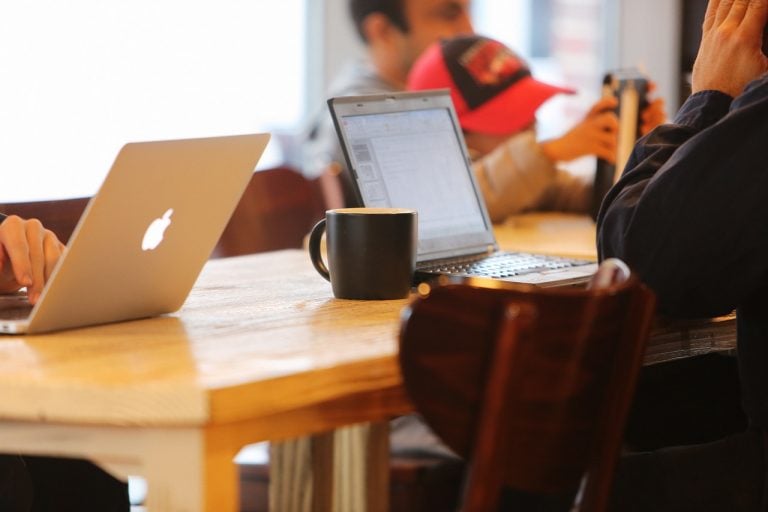 The boxer Joe Lewis was famous for saying "you can run, but you can't hide" and indeed that seems to be the prevailing sentiment when it comes to the likelihood of a recession.  Each day we are confronted by further news and data that cracks are starting to show in the U.S. economy and just this week the U.S. Manufacturing Index plunged to a 10-year low, prompting a leading bank economist to proclaim, "There is no end in sight for this slowdown.  The recession risk is real."
The reality is we are always going through some phase of a cycle. We just really prefer to focus on growth, growth, growth, so it is easy to simply forget the fact that cycles turn. We are living in a time where most of us have placed real bets both professionally and financially that the economic engine has lots of fuel in the tank and that innovation and technology will keep the good times rolling.
Q2 hedge fund letters, conference, scoops etc
David Einhorn: This NJ Deli With One Location And Little Revenue Is Trading At $100M+ Valuation
In his first-quarter letter to investors of Greenlight Capital, David Einhorn lashed out at regulators. He claimed that the market is "fractured and possibly in the process of breaking completely." Q1 2021 hedge fund letters, conferences and more Einhorn claimed that many market participants and policymakers have effectively succeeded in "defunding the regulators." He pointed Read More
With such an abundance of easy financing, record employment and consumer borrowing over the past decade, we forget that more jobs than ever are tied to strong capital markets and to the consumers' willingness to continue spending. It is scary to think about what might happen when the duel spigot of capital and consumer spending is no longer flowing like water.
The cycle always turns. The important thing is to be prepared.
In my experience learning though the ups and downs of cycles, there are three simple ideas that when thoughtfully considered can help companies avoid being a downcycle fatality.
1. Quantify your audience and customer value and monitor it closely. Let's take media properties as an example. One would assume they really understand audiences granularly, right?  This is generally not true due to industry structure. Media has long been subjected to distribution middlemen that make it hard to maintain close, informed relationships with audiences. Recently, new direct relationships are forming, but the insight derived from these relationships can be limited if you don't own the distribution platform and find yourself relying on a technology partner for distribution.
Consumers, particularly the younger Gen Z and Millennial generations, want to control the relationship. They, as the audience, want to define the industry -- not the other way around. They also demand that you understand their evolving desires accurately. If you correctly understand your audience, your business model can evolve to accurately target them. By really understanding what your audience wants, you will recognize gaps in how audiences are being served by competitors and take advantage of those gaps to identify new opportunities for your growth.
2. Dissect your business model and evolve. Or perhaps better put, dare or die. Start this process by asking fundamental questions such as "what is the foundational thinking that supports our business model?" Candidly evaluate how your audience, customer, economics, competitive position, and alternative forms of consumption have changed.  Identify how technology has both impacted your business and enabled new opportunities. Take a hard look at the long-term viability of the skill set of your team and make decisions steered towards lasting revenue generation. Deeply study your competitors' advantages and disadvantages and ask how that is going to change when capital and customers become scarce.  Then be open to considering new ideas that redefine you how you perceive the opportunities that you can uniquely capture. Although it is tempting to respond quickly to the moves of your competitors, remember they are likely struggling as well. In business, imitation is the surest road to destruction.
3. Always consider how your evolution will impact your valuation. Don't fall prey to the notion that everything you do successfully is accretive to value, and every failure is destructive. The process of deeply assessing your business model will force you to question the way you define the value of your business and the framework you use to quantify its value. The definition that has historically framed a lot of your thinking on valuation (i.e., we are a TV Production Company or we are a Digital Publisher, etc.) is likely no longer relevant to what you are trying to become.
Instead of relying on your old definition, think deeply about valuation perspectives that served you in the past in the context of your new opportunities to transform. Is that prior thinking still supportable or relevant? Are the same drivers of valuation that you initially embraced still serving you or has your market or business model changed? By releasing yourself from what was, you may find a unique perspective that provides insights defines a new path. Often, many of the future drivers of value growth are never captured in your old way to thinking.
The smart and brave understand that valuation is not static. Holding fast to how you were valued in the past may be what is holding you back both financially and strategically. This is most pronounced for younger, growth-focused companies that are fearful that changes in business model will make their company no longer interesting to investors. The reality is that any business that is growing strongly and taking market leadership is attractive to investors.
In our ever-changing world – no business strategies are necessarily foolproof, bullet proof or recession proof.  But be fluid enough in your strategic approach to take the steps to make your offering viable through upcycles and down.
---
Jason Anderson is a partner and co-founder of Quire, a growth and innovation consulting firm with offices in New York and Los Angeles