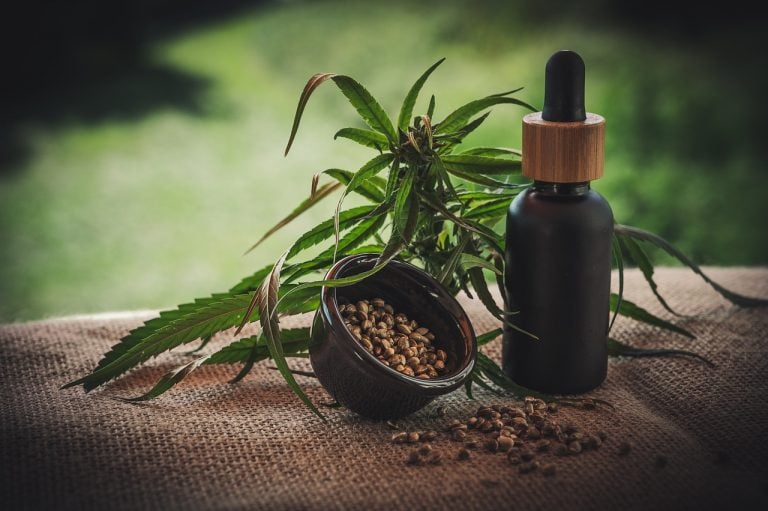 One of the most prominent CBD companies in the world, is beginning to foray into the cannabis market. With a specific focus on CBD products, CV Sciences has enjoyed a reasonable degree of success thus far when it comes to capitalizing on the ever-more-liberal attitudes towards cannabis and its various byproducts. It is one of many companies, alongside big CBD hitters like CBDMEDIC and Joy Organics that are succeeding in an already competitive landscape.
Cannabis Stocks' Sharp Rise
There's no denying that the past few years have been tremendously successful for cannabis stocks. A booming market in Canada and growing political and social tolerance for the plant in the United States has led to a slew of new entrants into the cannabis marketplace. Nowhere has this growth been more robust and envious than in the CBD marketplace, whose success is owed to its appeal to both recreational and medicinal user bases, in addition to enjoying generous legal wiggle room. CBD products are derived from cannabis, but they don't possess the largely banned THC compound that creates psychosis effects like a "high" for users, thereby ensuring that CBD producers can safely and reputably market them to shoppers.
Q3 2019 hedge fund letters, conferences and more
Why The Term 'Value Investing' Is Redundant
What does value investing really mean? Q1 2021 hedge fund letters, conferences and more Some investors might argue value investing means buying stocks trading at a discount to net asset value or book value. This is the sort of value investing Benjamin Graham pioneered in the early 1920s and 1930s. Other investors might argue value Read More
Despite ongoing debates regarding the legality of cannabis in the United States, pharmacies like CVS have announced that it would be offering a variety of CBD products in eight states. Sprays, creams, roll-ons, lotions, and salves are now widely available to many shoppers who would have found these CBD products inaccessible and unobtainable just a short while ago. Not everything has been perfect, however; FDA warnings regarding certain brands like Curaleaf have led CVS to pull certain products from the shelves, generating some small degree of market volatility and signaling that regulatory mischief will continue to plague the expansion of the cannabis marketplace. Companies like CV Sciences are, by and large, benefiting from CBD's widespread acceptance, though, and CV Sciences has even managed to strike an ambitious deal with Kroger.
CV Sciences on CBD uses
CV Sciences saw its stock shares leap upwards when it announced that it had reached an agreement with Kroger to sell CBD products in its stores, for instance. With 945 Kroger stores in 17 U.S. states now peddling the company's products, it's managed to impressively expand its reach in an incredibly short time. As CBD grows more mainstream, we can expect the amount of stores carrying CV Sciences products to continue growing.
Part of the reason why CBD products have become more popular is because of the opioid crisis that is ravaging parts of America. Practitioners and patients are overlooking natural and harmless alternatives that can treat pain without addictive and deadly side effects. CBDMEDIC is one company that hopes to change that by offering a topical CBD hemp extract solution to treat common ailments, like acute joint pain and inflammation - they also produce products to treat skin conditions. Their products have drawn the attention of CVS Pharmacy who now stocks CBDMEDIC in hundreds of its branches. As a further stamp of its success, the company recently partnered with NFL legend Rob Gronkowski who has sung CBDMEDIC's praises.
CBD products as a whole can only grow in popularity. With companies like Kroger and pharmacies like CVS beginning to take it seriously, we'll see more success stories like CV Sciences and CBDMEDIC in the future. Recreational cannabis is legal in a number of states, such as California, and medicinal cannabis remains more widely available still, but federal prohibition of cannabis remains in effect. Perhaps, if comprehensive cannabis legalization measures are adopted, the cannabis industry could see the same explosive growth as its CBD relative has seen.
CV Sciences Says Growth is set to explode
According to one analyses made available by Forbes, for instance, the CBD market could reach an astonishing $20 billion by 2024. Considering that these products were immensely socially taboo and legally inaccessible to most people just a few years ago, this rate of market expansion is truly impressive. Companies like CV Sciences and Abacus Health products (CBDMEDIC's parent company) have been eagerly tapping into growing consumer enthusiasm for CBD all the while, and their reputations for being some of the CBD market leaders will lead many nascent investors in the industry towards its stock.
With the passage of the 2018 Farm Bill, these two companies effectively became powerhouses in the U.S. hemp industry. This legislation enabled companies to plant more hemp than ever before, in addition to deriving and selling CBD from their harvests. As a matter of fact, the CVS Sciences announced that it would be committing itself to an additional 500 acres of U.S. hemp production in 2019 so as to meet rising consumer demand in the wake of the Farm Bill's passage. News like this is only good for CBD companies, who are limited by an inability to meet their soaring consumer demand.
Trials and terror remain plentiful in the CBD market's future, however; federal opposition to cannabis' expansion into all walks of life still remains for the time being. Nevertheless, the public is growing incredibly fond of cannabis, and CBD products in particular are becoming championed by medical professionals who see them as invaluable tools of treatment.