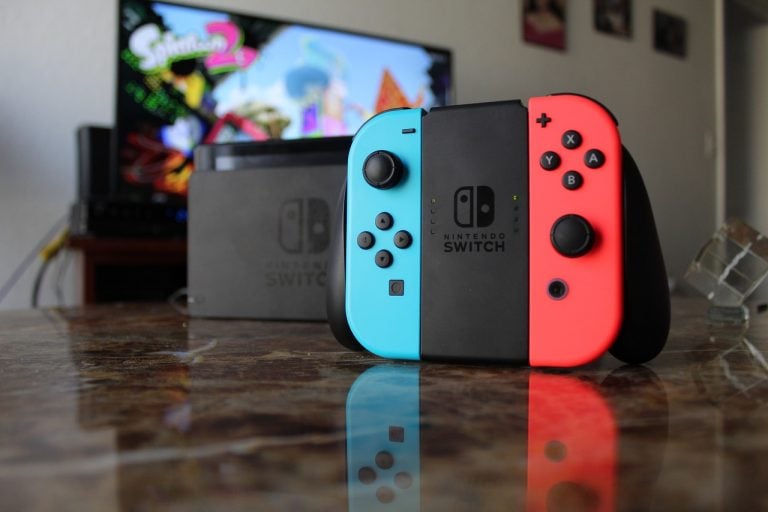 The Nintendo Switch console has proved to be a massive success. Its biggest selling point is its ability to allow users to play on the go and also on a big screen when at home. However, these aren't the only options you can play on Switch. You can also connect Nintendo Switch to a laptop and enjoy games on a relatively bigger screen, even while you are on the go.

Things you will need
To connect Nintendo Switch to a laptop, you will need a few things. Some of these items you will already have, while others you may have to purchase. These things are:
Nintendo dock – this accessory you will already have. You can use the official Nintendo dock that comes with the console.
How Value Investors Can Win With Tech And "Fallen" Growth Stocks
Many value investors have given up on their strategy over the last 15 years amid concerns that value investing no longer worked. However, some made small adjustments to their strategy but remained value investors to the core. Now all of the value investors who held fast to their investment philosophy are being rewarded as value Read More
Video Capture card – you may have to buy this accessory. There are many options available on Amazon, but the ones from Elgato are popular for their quality, affordability and ease of use. You can use a video capture card with almost any gaming device that supports an HDMI out.
HDMI cable – again, you may have to buy one.
Software – you may have to download or purchase software that will capture the video and show it on the laptop. This software will also be capable of live streaming the video to Twitch-like services. One such software is OBS Studio. It is free to download and supports all major OS, such as Windows, Linux or Mac. For those using Elgato, you can go for the free Elgato Game Capture HD software. You can download it from the Elgato website.
Apart from these things, you will need a laptop of course.
How to connect Nintendo Switch to laptop?
When you connect Nintendo Switch to a laptop, you will basically be using the laptop's monitor as a TV screen. Thus, as can be expected, you will have to leave the Switch in its dock during the time you play on Switch via laptop.
Now that you are familiar with the prerequisites, follow the below steps to connect Nintendo Switch to a laptop:
First, disconnect the Switch's HDMI cable from the TV.
Second, plug the Switch's HDMI cable into the HDMI In port on the capture card.
Third, open Game Capture HD on the laptop.
Fourth, switch off the Switch by pressing the Home button on the controller.
Fifth, use the USB cable to connect the capture card and laptop.
Sixth, the Nintendo Switch home screen will now show up in the Game Capture HD.
Seventh, click on the full-screen icon of the Game Capture HD. Now, the Nintendo Switch footage should automatically fill the entire screen.
Now, you can play your favorite Nintendo Switch games on the laptop just like you would on a TV.
If for some reason, you are unable to buy an HDMI capture card, then your only option is to play the PC versions of the Switch games on the laptop. Except for Nintendo's first-party franchises, including Animal Crossing, Pokemon and Super Mario, most of the games available on Switch can be purchased from outside sources.
So, you can buy these games and play them on your laptop without worrying about anything. Moreover, many popular games, such as Minecraft and Fortnite, allow cross save between devices as well, meaning the progress made on one device can be carried over to the other device. You don't have to worry about buying extra controllers as well, as most Switch controllers are compatible with the laptop or desktop.
Is Nintendo working on Switch Lite v2?
Nintendo released the much-awaited Switch Lite only a couple of weeks back, but rumors are already making rounds for an update to the new model. As per an FCC filing (spotted by Digital Trends), the Japanese company is already working on an update to the newly released model.  The FCC filing talks of a model with identification number BKEHDH002. The ID of the original Switch Lite is BKEHDH001. This seems to suggest a minor update to the existing model.
The timing of the FCC filing possibly hints of the update that Nintendo might be working on. This filing comes just days after the new console was added to an existing class-action lawsuit, which alleges that Switch Lite also suffers from Joy-Con drift. The term "Joy-Con drift" refers to an issue where the Switch analog sticks keep moving even when it is not touched or is in a neutral position.
Initially, it was believed that the drifting issue only affected the detachable Joy-Cons in the original Switch console. Users, however, are now reporting the same issue with the Switch Lite's built-in analog sticks as well.
Though FCC's filing does not mention anything about the change (or changes) that the new model would come with, a class-action lawsuit is a good enough reason for a company to consider hardware revisions even for a newly released model.
Updated on