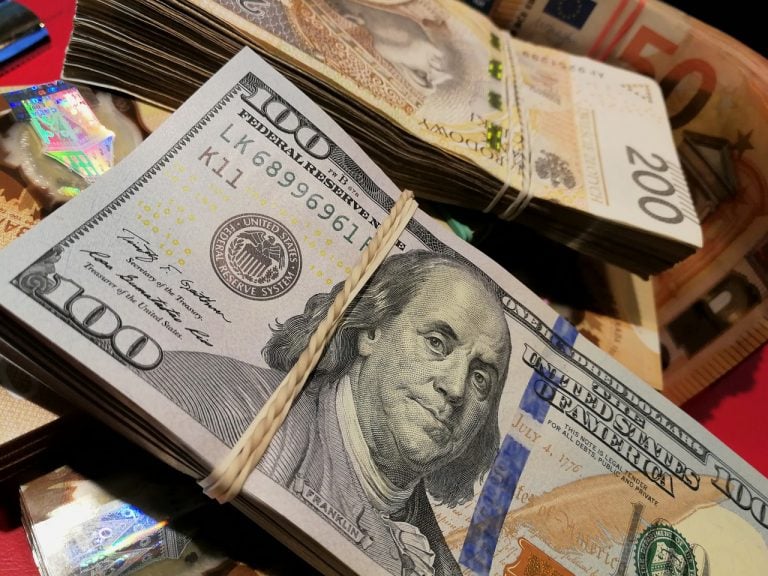 Digital disruption and regulatory pressures are set to continue shaping the payday lending sector. Traditional lenders like banks and non-traditional players are also altering the landscape.
Fintech in the payday lending sector
The fintech sector has long taken an interest in the payday lending space. App Earnin — founded in 2013 and backed by investors like Andreessen Horowitz and Spark Capital who is addressing the very real demand for emergency consumer loans.
Q3 2019 hedge fund letters, conferences and more
Canyon Distressed Opportunity Fund likes the backdrop for credit
The Canyon Distressed Opportunity Fund III held its final closing on Jan. 1 with total commitments of $1.46 billion, calling half of its capital commitments so far. Canyon has about $26 billion in assets under management now. Q4 2020 hedge fund letters, conferences and more Positive backdrop for credit funds In their fourth-quarter letter to Read More
Earnin is designed to allow users to access their pay the moment they leave work, and the app markets its product as an advance on paycheques rather than a loan. It lets users withdraw up to $100 a day and from $50 to $1,000 per pay period and never more than what they actually make in a given pay period.
Earnin differs from traditional payday loans because it uses location data to work out how much its users work and how much they make. When its users receive their pay, the app then deducts money automatically from users' accounts.
The app asks users for a tip of around 10% of their loan amount rather than charging interest or fees. Other similar apps include Even, which offers an advanced payment feature called Instapay and charges a monthly fee rather than asking for a tip.
Regulatory pressures
Although apps like Earnin seem more ethical, they nevertheless attract regulatory interest and concerns about predatory lending.
Earnin has been subpoenaed by the New York Department of Financial Services because its tipping policy can lead to what are effectively high annual percentage rates. Earnin users who don't tip can't borrow more than $100, the app retains bank account logins, passwords, and other details, with its practices being questioned.
So while these types of apps might effectively function as payday lenders, they define themselves differently and operate outside the bounds of conventional lending regulations, including those that ban payday lending in 15 US states.
For example, Earnin says it is not subject to federal rules on payday lending requiring payday lenders to check consumers have the ability to repay the money they borrow, or another rule requiring lenders to disclose their annual interest rate.
For the time, however, tip-based apps like Earnin might be safe, with the Consumer Financial Protection Bureau agreeing in 2017 to exempt businesses like Earnin from its payday lending rules on interest-rate disclosure and verifying ability to repay as these arrangements are unlikely to lead to consumer harm.
However, California has moved to cap tips and fees charged by apps like Earnin and limit the amount borrowed to half of their earned-but-not-yet-paid income. Additionally, the state's legislature has capped payday-loan rates at 36%.
Banks moving back into payday lending sector
Despite these regulatory pressures, there's a real demand for emergency consumer credit. Some US banks recognize this and want to move back into offering short-term, small-dollar loans with regulators eager to support legitimate lending practices in this area.
In the US, payday loans at banks were virtually eliminated through regulatory measures in 2013, but rules were loosened for banks in 2018. Given the strong demand for loans of this type, greater regulatory certainty for banks could give consumers easier access to the products they need.
Payday lenders pivoting away
Other successful players in the space are looking to pivot away from payday lending and shift into mainstream digital banking.
Australian payday lender Nimble cites the high cost of capital as well as regulatory pressures driving its decision to transition away from payday lending. Nimble's CEO Gavin Slater said the company was looking to continue serving the payday-loan sector of the ­community but at lower rates.
Mr. Slater noted while he had a negative view of predatory lending, the financial exclusion was an issue that needed addressing, and some Australian consumers needed better access to financing for unexpected events.
Short-term, smaller loans are here to stay
These four trends suggest there's a real demand for short-term, smaller loans in countries like the US and Australia. How this space should be regulated, especially with fintech continuing to disrupt the space — yet remains to be seen. But one thing is certain, the banking industry is in for a shakeup with neobanks and lenders competing for a piece of the pie.