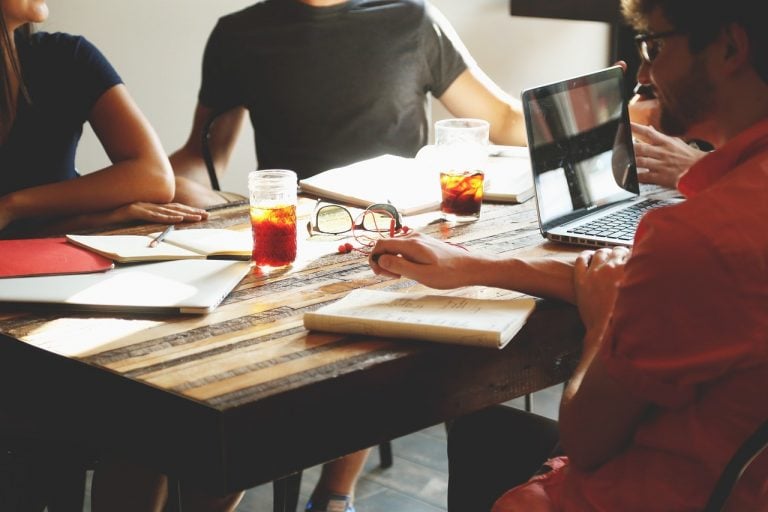 Health, Education, Technology and Communication businesses see the greatest growth and survival rates since 2012.
London: Newer areas are overtaking traditional office markets for business workplace locations.
In 2012, the UK saw the birth of over a quarter of a million new businesses, according to the Office for National Statistics.

Q2 hedge fund letters, conference, scoops etc
Now, analysis* conducted by DeVono Cresa can reveal that just over 4 out of 10 (43.2%) businesses launched in 2012 had survived by the end of 2017, with different sectors demonstrating vastly different success rates. Highlighting who is the new breed of office tenants in London and the UK.
How A Weakening PE Market Serves As Another Sign Of A Weakening Economy
Amid the turmoil in the public markets and the staggering macroeconomic environment, it should come as no surprise that the private markets are also struggling. In fact, there are some important links between private equity and the current economic environment. A closer look at PE reveals that the industry often serves as a leading indicator Read More
Some of the best-performing sectors are those in which businesses may have a more entrepreneurial edge, such as technology, media and communications, and information, whilst the alternative sectors of health and education are also thriving.
The Professional, Scientific and Technical sector was one of the best performing over the five years between 2012-2017.  A huge 61,315 businesses were launched in this sector in 2012 alone, and by the end of year-5, just under half (46.9%) were active.
Information and Communication enterprises also performed very well across this period, with over 25,000 new businesses starting up in 2012. After five years, an impressive 47.4% of enterprises in this sector were still in business.
Businesses in the alternative sectors of Health and Education have also shown robust growth over this period, with enterprises achieving a survival rate of 55.0% and 49.1% respectively, which is well above the national average of 43.2%.
Other sectors did not appear to be growing at the same rate:
The survival rate for Business, Administration and Support Services was much lower. Of more than 30,000 businesses that started up in 2012, just over two thirds were inactive (62.3%) after five years.
There were considerably fewer births of businesses within the Finance and Insurance sector, with only 4,450 new enterprises registered in 2012. Despite this, at the end of 5 years, 43.1% of these businesses had survived, just shy of the national average.
Property sector enterprises saw a large decline by the end of year 1, with only 78.6% of companies still in business. However, by the end of year-5, the sector had levelled off with an above-average survival rate of 44%.
London is still the most attractive location for new UK enterprises: in 2012, there were over 65,000 new businesses born in London – by far the largest number across the UK, and this growth is continuing.
Elsewhere across the UK:
The South West has proved to be a very popular and successful area for new businesses. Of the 20,000+ enterprises that started here in 2012, almost 46% had survived by the end of five years.
North of the border, Scotland saw almost 43.7% of businesses still trading after 5 years, with Wales and Northern Ireland 44% and 44.7% respectively.
Businesses opt for less traditional London locations
London's commercial office market has also grown geographically. Although traditional areas are still in demand, it is 'newer' locations that are enjoying the biggest success and growth:
Traditional central London office locations are still the most popular, with almost 7,000 new businesses set up in Westminster in 2012 – of which 35.6% were still surviving 5 years. The City of London saw fewer (1,900) start-ups, but enjoyed a slightly better survival rate of 37.9% (but below the capital's average of 39.3%)
East London is enjoying a business boom: Hackney saw the birth of 2,140 businesses in 2012, of which 43.5% were still trading after 5 years – much higher than the average. The nearby borough of Camden had 39.5% of 3,140 businesses still trading across the same period.
Areas along the Southbank has seen a rise in activity. Lambeth saw the second highest number of new businesses launching, with 4,255 set up in 2012 – though only a quarter of these were still in business by 2017. Neighbouring Southwark saw 39.8% of almost 2,000 businesses still trading after 5 years, and Tower Hamlets 35.9% of 2,395.
DeVono Cresa's own client data statistics from 2017-19 confirm some of the trends that we have seen over the 2012-17 period. The biggest sector for growth in the capital continues to be the technology sector, with the professional sector also performing strongly.
Gemma Foord, Head of Flexible Leasing for DeVono Cresa, said: "Since 2012, there's been a real growth in new innovative and creative businesses, particularly those that are part of the gig economy with start-ups from technology, media and communications firms.
"Our research was prompted by trends we have seen in the market since 2012, especially with the rise in technology firms opting for flexible workspaces. These growing businesses have been favouring shorter terms over traditional leases, giving them the ability to scale up and down as and when required, access skillsets from designers to facilities professionals and creating a workplace that can attract and retain talent. These young and agile companies want fast entry into fully fitted, well designed offices with flexibility."
"These firms attract younger workers with newer working styles, and we are pleased to see such sectors' survival rate being so high."
---
About DeVono Cresa
DeVono Cresa is the UK's leading occupier-only consultancy firm, specialising in providing real estate solutions to support our clients' specific business objectives. Our clients range from high growth start-ups to long-established global organisations and we make it our business to build long-term relationships, enabling us to provide informed and expert advice.
We are also part of Cresa, the largest occupier-only advisory firm in the world. Together, we have over 80 offices located throughout Europe, United States, South America, Asia and Australasia. Through this network, we offer a global infrastructure of experience, knowledge and support, to service both local and global business requirements.
DeVono Cresa are property professionals governed by the Royal Institute of Chartered Surveyors and pioneered 'occupier only' representation and remain industry leaders in this field.
The Flexible Leasing & Consulting team has access to the UK flexible Office Market. We advise on the best property strategy and solutions by listening to our clients' needs. This service is free of charge to business's and some of the clients we support include Twitter, Red Bull & Zoopla, all of whom we have helped scale.
DeVono Cresa publish a quarterly report, which gives a comprehensive overview of the central London flexible and leasehold office markets, showcase the latest projects from our design and build team Dthree and delve into how the workforce is set to shape the workplace now more than ever before.
Updated on