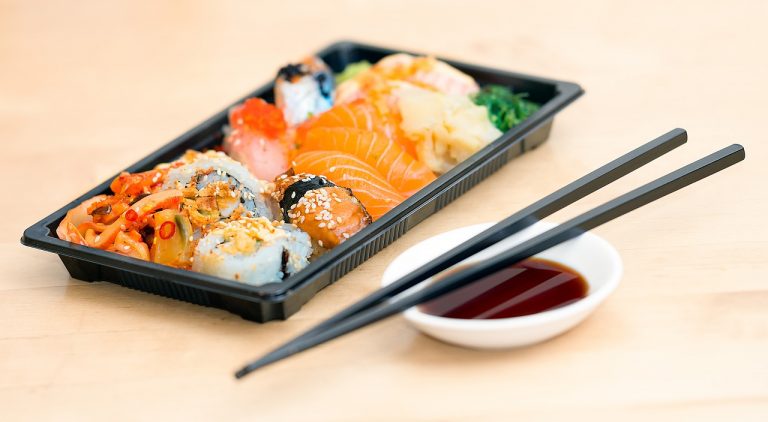 Most people are always running short of time, trying to cram more things on their to-do lists than God intended them to. In this hustle and bustle, they don't have time to plan their meals, visit the local grocery store or vegetable market to buy all the stuff they need, create recipes, and cook healthy food. Some people want high-quality and tasty food delivered to their doorstep for the sake of convenience. Then there are many time-starved home cooks who like to prepare new delicacies without having to do all the preparation. Meal delivery services such as Blue Apron and HelloFresh cater to these customers' needs. If you are trying to decide which meal delivery service to go with, this comparison might help you.
Both Blue Apron and HelloFresh have teams of chefs and nutritionists to create meal boxes with weekly menus and pre-portioned fresh ingredients to let you prepare your meals quickly and easily. Both companies have a large user base across the country. They both have a wide range of tasty recipes.
Blue Apron vs HelloFresh: Food quality and variety
Blue Apron is one of the first meal kit delivery services in the United States. It offers eight different menu choices for each week depending on your plan. They include international delicacies, vegetarian, as well as seafood options. Blue Apron likes to surprise people, so you can expect some unfamiliar things as well. Don't worry, the recipes are tagged properly.
Despite 60% Loss On Shorts, Yarra Square Up 20% In 2020
Yarra Square Partners returned 19.5% net in 2020, outperforming its benchmark, the S&P 500, which returned 18.4% throughout the year. According to a copy of the firm's fourth-quarter and full-year letter to investors, which ValueWalk has been able to review, 2020 was a year of two halves for the investment manager. Q1 2021 hedge fund Read More
The company has been working closely with over a hundred family-run farms to ensure most of the ingredients are organic and produced through sustainable farming methods. But not all ingredients are organic, though. They also provide the nutritional details for each meal. Blue Apron also offers an optional wine pairing service.
HelloFresh creates new recipes each week. If there is a meal that customers have loved in the past few weeks, they include it in the 'Hall of Fame' recipes. Just like Blue Apron, the HelloFresh meals are nutritious and healthy. They also provide the nutritional details for each meal. Not all of its ingredients are organic.
If you are concerned about the calorie intake, you can opt for HelloFresh's calorie smart plan, which delivers you meals with about 650 calories. HelloFresh recently acquired several smaller meal kit services, which helped it expand its menus. It has vegetarian and even Paleo menus.
You can expect high quality and fresh foods from both services.
For people with dietary restrictions
Blue Apron has a number of menus that cater to people with dietary preferences. It has an all-vegetarian option. Recently, Blue Apron started offering Beyond Meat patties. The company also offers meal boxes for people who don't eat red meat or fish. But it doesn't have meal plans for people with allergies.
If you are allergic to dairy, nuts, gluten, or other items, you would be inclined to go with HelloFresh. It satisfies your dietary and cooking requirements. HelloFresh tags each recipe to help you avoid the item you are allergic to.
Blue Apron vs HelloFresh: Taste
Taste is highly subjective. Not every meal is going to taste incredible from either service. But overall, Blue Apron's meals tend to taste better than HelloFresh. Almost all of its options taste delicious. HelloFresh offers more variation, both in terms of the level of quality and taste. If you want to explore variety, HelloFresh has you covered.
Packaging
In the Blue Apron meal box, you'll get pre-portioned and labeled ingredients for each meal along with nutritional information and recipe guides. The box doesn't include basic ingredients such as olive oil and salt. The company occasionally changes its packaging based on weather conditions to ensure that the food reaches you safe and fresh.
HelloFresh also packs pre-measured quantities of ingredients in the box, along with the nutritional information, recipe guide, and a list of ingredients. The meal box doesn't include basic ingredients like salt, olive oil, and pepper.
Pricing
Blue Apron's meal box costs $7.49 to $9.99 per serving depending on the plan you choose. It also gives you the option to prepare up to four recipes per week and up to four servings per recipe. If you subscribe to the four-serving plan or the three recipe per week plan, there is no shipping cost. Blue Apron charges $8 shipping cost for the two-recipe, two-serving plans.
HelloFresh charges $8.74 to $9.99 per serving. It also gives you the option for up to four recipes per week and up to four servings per recipe. Further, you can choose from the Veggie, Classic, and Family plans. You'll also have to shell out an additional $7 for shipping.
Conclusion
Blue Apron and HelloFresh both offer high-quality and delicious meal kits. But Blue Apron is a little better in terms of taste. It also offers free shipping to subscribers of its four-serving plan or the three recipe per week plan. HelloFresh has relatively greater variety, but the shipping cost could be a burden for some customers.
Both companies offer an excellent customer service. But HelloFresh is much easier to cancel. Blue Apron customers have to send an email to get the cancellation instructions.