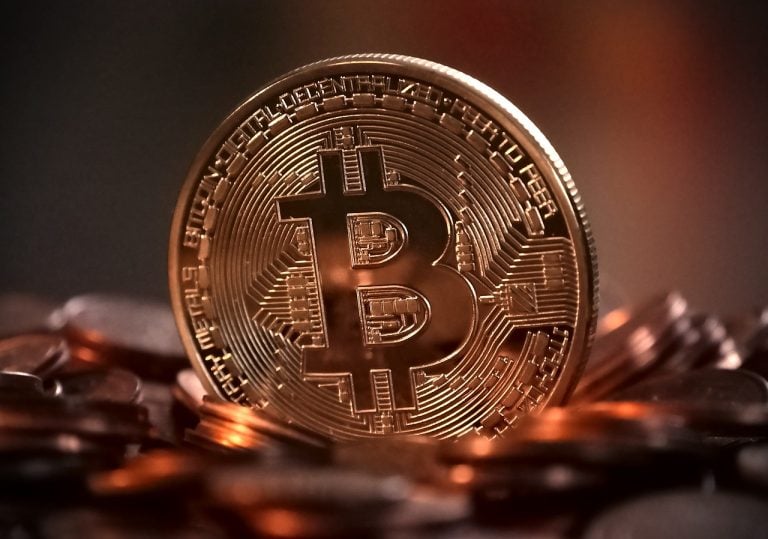 Blockchain industry is heading for the title of the fastest-growing market in the whole IT industry. Since the area is garnering more and more interest around the world, experts are working hard to specialize even more to participate in this deflationist system.
Its fast growth is one of the main reasons why you should jump into it. Be it as a developer, as an investor or as a day trader.
Q3 2019 hedge fund letters, conferences and more
Seth Klarman Describes His Approach In Rare Harvard Interview
In a rare interview with Harvard Business School that was published online earlier this month, (it has since been taken down) value investor Seth Klarman spoke at length about his investment process, philosophy and the changes value investors have had to overcome during the past decade. Klarman's hedge fund, the Boston-based Baupost has one of Read More
1. Bitcoin is a Deflationist System
The first and most important thing you need to know about Bitcoin is that this cryptocurrency has a deflationist system. What does that mean? It means that it has a limited amount of coins that can be mined and in the long run, its price is more likely to go up.
Andrew McCalister, adds "For example, in the United States, whenever the Federal Reserve considers it, they will give out loans out of thin air for the bank. This is the process known to people as 'printing money'."
You could say that: Well, Bitcoin's number cap can also be modified. And that's totally true, but that will mean a new cryptocurrency will appear. Let's say you are playing Monopoly and one of your friends comes with another batch of money. That money won't have any value if there's not a mutual agreement made by all peers to use that money and give value to them.
2. Learn the Basics of Bitcoin
For you to be able to play a game you need to know its ins and outs. Do blockchain, mining, hash rate, satoshi, and CoinDesk sound awkward to you? Well, then you need to start learning to swim before jumping into the lake.
A good start would be to find a professional to help you out and there are a few you can choose from. Companies such as Grabmyessay, and Papersowl offer well-documented essays about the cryptocurrency industry. Such an essay with the basics of this industry would be a good place to start your crypto-journey.
3. Acknowledge its Main Purpose
If you think Bitcoin's only purpose is to move money on the black market, you are quite wrong. Yes, intimacy is one of its purposes, but it's not the only one. Another one would be the fact that international money transfers take a lot less. Try sending money from London to New York, how long you think it would take? At least two days. How long would it take to send the same amount of Bitcoin from London to New York? At most two hours. That's quite quick, isn't it?!
4. Developer it is!
If you are looking to work as a developer in the blockchain industry, there are plenty of programming languages you can learn.
If you already know the basics of Java, Python, C++, Solidity, Ruby, Go, then you are on the right track. If not, there are plenty of online courses you can choose from and start your blockchain developer career.
5. Crypto Jobs for Everyone
Ok, so you might not see yourself as a developer, but like any other industry, it still needs people with skills in other areas, such as marketing, human resources, customer support, etc. Finding your dream job is just a search away.
If you want to make sure you get the desired job, make sure you have a flawless CV. For you to achieve this, you can ask for professional help. Companies such as Essay Pro, AssignmentGeek, and offer professional CV editing services. They will give your CV a boost.
6. Long Term Investments
You've learned about the crypto, you know the basics, but you want to have a more passive attitude towards the industry. The best thing you can do is to invest your money into Bitcoin and then HODL until you are pleased with the profit you've made. Remember, Bitcoin is a deflationist system, in the long run, the only it will go is up.
7. Exchange-Traded Funds
The Exchange-Traded Fund is a fund that sells its shares to people looking to invest in the cryptocurrency industry. Its shares' values are backed by the assets they have in custody. For example, if you have an ETF and own 100 Bitcoin, you could sell 1% of your shares to people and get a pay worth of 1 Bitcoin plus your fees.
8. Leveraged Trading
This is a riskier approach towards trading, be it cryptocurrency, foreign exchange or stock. The mechanism is quite simple. You make a bet that the price of the asset will either rise or fall, then you 'lend' money from the platform you are trading on and multiplicate your revenues tenfold.
If you use a 5x leverage, you bet $100, and the price goes up by 10% when you sell you will get your $100 and 10% multiplied by 5. That's $150, a 50 percent win.
9. Ichimoku Cloud
If you are looking to start trading constantly and become a day trader, the Ichimoku Cloud is a very precise prediction method.
The markets are similar to waves. What this prediction method does is study past waves and predict how big and small will the next ones be. This way, you will be able to identify key moments when to go long or go short.
10. Trading Bots
Yep, the title is correct. With a Crypto trading bot, you can buy and sell Bitcoin automatically. For example, if you take into consideration three different markets, two have a medium price of $10 / Bitcoin, the latter has a medium price of $10.2 / Bitcoin you could buy and sell Bitcoin constantly, at a very high speed. Thus, you will make very small trades but with a very high frequency.
Conclusion
Learning on a regular basis it's very important, but getting into a very attractive industry it's one step forward. Whether you are looking to enter this industry as a long-term investor, as a day trader, or as a developer, there is a wide base of knowledge to help you enter this industry. So, what are you waiting for? Decide what are you going to do and start acting on it!
---
About the Author
Sharon is a real expert in studying and essay writer who provides best dissertation service and assignment help in London in Assignment Writing Service UK. She is also a very successful blogger and content marketing specialist who wants to share her knowledge and tips for skills improving.
Updated on