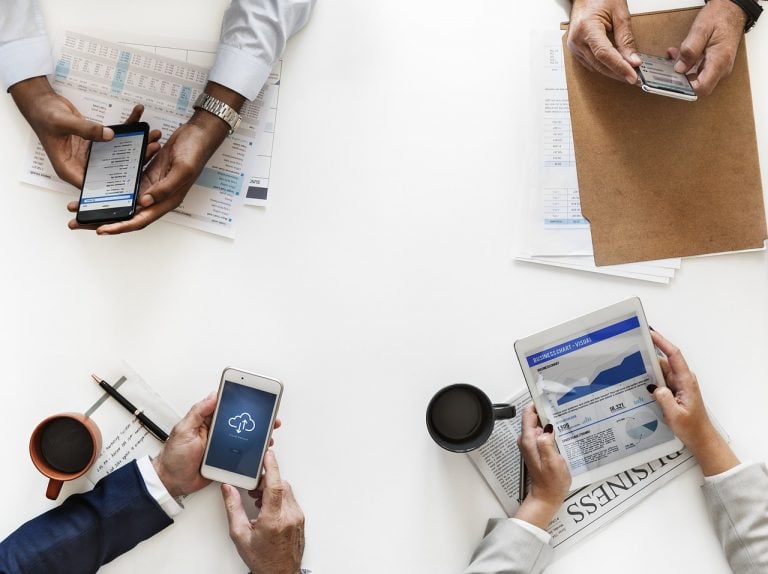 The King Report October 17, 2019 Issue 6115

ESZs opened soft and then declined moderately even though the PBoC went Draghi on Wednesday.
PBOC surprises the market with 200 billion yuan cash injection
Is First Gen An Overlooked Power Play That Deserves A Re-Rating?
The post was originally published here. Highlights: Resolving gas supply issues ensures longevity A pioneer in renewable energy should be future proof Undemanding valuation could lead to re-rating Q1 2022 hedge fund letters, conferences and more
The People's Bank of China (PBOC) unexpectedly injected 200 billion yuan ($28 billion) funding via one-year Medium-Term Lending Facility (MLF) on Wednesday, with the interest rate unchanged.
Q3 2019 hedge fund letters, conferences and more
The move took the market by surprise as the central bank's move is contradiction to its previous practice - usually inject liquidity when previously debts mature. No loans mature on Wednesday and the next batch won't come due until November 5th…
https://www.yuantalks.com/pboc-surprises-the-market-with-injection-of-200-billion-yuan-one-year-cash/
There is renewed pressure in the repo market.  The overnight general collateral rate on Wednesday jumped to 2.275%.  It had been trading between 1.80% and 1.90% for most of the past two weeks.
Dealers submitted $80.35B of securities for the Fed's repo operation.  $75B was accepted.
ESZs, after a moderate rally from 5:00 ET until 8:21 ET, declined into the NYSE open.  After the open, ESZs and stocks declined until they made a low at 10:06 ET.  Then a rally appeared because the Fed announced that it had monetized $7.501B of T-Bills on Wednesday.
https://www.newyorkfed.org/markets/pomo/operations/index.html?16102019
The QE rally generated a 13-handle ESZ rally that peaked at 11:01 ET.  ESZ declined into the European close.  The post-European close rally was brief; it reversed into a decline that lasted until 13:30 ET.  ESZs and stocks then traded sideways until a rally began at 14:30 ET.  The decline resumed when the final hour arrived.  A tepid late rally appeared.  It was a particularly lame session for a Weird Wednesday.
At noon ET, the volume for SPY October 300 calls was ~18,000, 60% of Tuesday's volume at the same time.  Obviously, the serious squeeze/manipulation attempt occurred on Tuesday.
The DJTA was relatively strong all session due to JB Hunt's 4% rally.  The transport company missed on earnings but reported better than expected sales.  Tech stocks were conspicuously weak.  Usually, traders pour into tech stocks and related trading sardines for the expiry squeeze and earnings results rally.
Despite Fed and PBoC assistance, as well as expiry and earnings season upward biases, traders did not have the fire power or desire to aggressively buy stocks.  It appears that Tuesday was the peak intensity of the expiry manipulation – and too many traders got too long.  That's what the action in the SPY calls on Tuesday and Wednesday indicate.
US Retail Sales declined 0.3% in September.  +0.3% was expected.  August was revised to +0.6% from 0.4%.  Ex-Autos, sales fell 0.1%; +0.2% was expected.  August was revised to +0.2% from unchanged.  Sales ex-Autos & Gas were unchanged; +0.3% was expected.  August was revised to +0.4% from +0.1%.
Non-store sales (online shopping) declined 0.3%; gasoline station sales tumbled 0.7%, due to lower gas prices, and auto dealer sales fell 0.9%.  Over the past few years, US retail sales have regularly been revised higher and are often lower than industry figures.  We have noted this dynamic often.
@bespokeinvest: It's hard to imagine an imminent recession when homebuilder sentiment has had its largest 10-month increase in over six years.  Chart: https://twitter.com/bespokeinvest/status/1184493991624089600
NY Fed: Business Leaders Survey - A monthly survey of service firms in New York State, northern New Jersey and southwestern Connecticut, conducted by the New York Fed.
Activity in the region's service sector declined slightly… The survey's headline business activity index dropped nine points to -4.3—the first negative reading in more than two years. The business climate index was little changed at -14.8…    https://www.newyorkfed.org/survey/business_leaders/bls_overview
Positive aspects of previous session
The DJTA rallied
Negative aspects of previous session
No Weird Wednesday upward manipulation
Tech stocks were an anchor on FANGs and Nasdaq
Ambiguous aspects of previous session
The Fed is in some stage of panic over something that is not entirely clear.
First Hour/Last Hour Action [S&P 500 Index]
First Hour Down; Last Hour Down
Previous session S&P 500 Index High/Low: 2997.54; 2985.20
Pivot Point for S&P 500 Index [above/below indicates daily trend for traders]: 2990.81
After the close, IBM reported adjusted earnings of 2.68 (2.67 exp.) and revenue of $18.03B, 18.22B was expected.  IBM shares sank over 3% in after-hour trading.
Netflix reported 1.47; 1.07 was expected.  The stock surged 11% in after-hour trading.  The rabid buyers on the earnings number ignored Netflix's warning that streaming paid net additions in Q4 would be 7.6m vs their early forecast of 9.32m: 600k in the US and 7m international.  Be alert for a reversal!
Today – After a respite on Wednesday, traders will try to force ESZs and stocks higher for expiry.  Tuesday's squeeze failed four times when the S&P 500 Index got above 3000.  No greater fool buying appeared and traders were exceedingly long SPY October 300 calls; so stocks retreated late on Tuesday and were unable to rally meaningfully yesterday.
When the repo market opens at 7:00 ET, traders will try to determine if there is still pressure on the repo market.  The results of the Fed's repo operation should be announced minutes before the NYSE open.
Normally on the day prior to expiry, there is a late rally.  ESZs are -3.00 at 21:00 ET.  There is no eager nighttime or expiry buying, perhaps due to rumors of a shadow banking problem in the system.  Watch the repo market today!
Expected earnings: UNP 2.31, HON 2.01, GPC 1.47, SNA 2.94, PPG 1.61, TXT .85, PM 1.36, MS 1.10.
The S&P 500 Index 50-day MA: 2942; 100-day MA: 2935; 150-day MA: 2915; 200-day MA: 2861
The DJIA 50-day MA: 26,500; 100-day MA: 26,495; 150-day MA: 26,354; 200-day MA: 26,019
S&P 500 Index support: 2985, 2973, 2963, 2955, 2940, 2930-34, 2922, 2907, 2900, 2880, 2870-75
Resistance: 3000-03, 3008, 3014, 3027
Expected economic data: Sept Housing Starts 1.32m, Permits 1.35m; Philly Fed Biz Outlook 7.6; Initial Jobless Claims 215k, Continuing Claims 1.675m; Sept Industrial Production -0.2%, Manufacturing Production -0.3%, Capacity Utilization 77.7%; Chicago Fed Prez Evans and Fed Gov Bowman 14:00 ET, NY Fed Prez Williams 16:20 ET
S&P 500 Index – Trender trading model and MACD for key time frames
Monthly: Trender and MACD are positive – a close below 2502.93 triggers a sell signal
Weekly: Trender is positive; MACD is negative – a close below 2823.03 triggers a sell signal
Daily: Trender is negative; MACD is positive - a close above 2998.28 triggers a buy signal
Hourly: Trender and MACD are positive - a close below 2973.70 triggers a sell signal
Trump on Wednesday refocused on the mysterious DNC server. "Where is the server? How come the FBI never got the server from the DNC? Where is the server? I wanna see the server.  The server they say is in Ukraine… Let's see what's on the server…  I want to find out more than anybody else… The media doesn't want to see the server…"  https://twitter.com/DaveNYviii/status/1184499745999544322
WaPo's @JaxAlemany: New talking points for House Dems from Pelosi's office – Impeachment Inquiry
Key Words: National Security; Undermined Our Elections; Abuse of Power; No One is above the Law
New talking points for House Dems from Pelosi's office > pic.twitter.com/qFiBQc2IKv

— Jacqueline Alemany (@JaxAlemany) October 15, 2019
The consensus from the media and pundits is that Biden had another poor debate performance.
CNN's Van Jones: [Bernie Sanders] "had more energy and was more coherent than Biden" and he "just had a heart attack."
WaPo: Winners: Warren, Sanders; Losers: Biden - He offered some odd figures on the middle-class costs of Medicare-for-all. He said "expidentially" instead of "exponentially." He mixed up Iraq with Afghanistan. He said he never discussed his son's Ukraine dealings with him, even though his son has said differently. And at the end of the debate, Biden said he didn't mean to disrespect his opponents but that "I'm the only one on this stage who has actually gotten anything really big done."…
The question Warren won't answer: Warren was given four chances to answer the question she has thus far refused to directly answer: Whether her Medicare-for-all proposal would increase taxes on the middle class…     https://www.washingtonpost.com/politics/2019/10/15/winners-losers-october-democratic-debate/?wpisrc=al_news__alert-politics--alert-national&wpmk=1
Fox News: Joe Biden stumbles over words during debate, references people 'clipping coupons in the stock market' [confusing stocks with bonds] "Why should someone who's clipping coupons in the stock market may, in fact, pay a lower tax rate than someone who in fact is, like I said, a schoolteacher and a fireman...
His answer was the latest apparent gaffe during his campaign. The gaffes appeared to have raised enough concerns that some allies of the former vice president reportedly suggested he scale back the number of events he did on the campaign trail…
https://www.foxnews.com/media/joe-biden-stumbles-words-coupons
All Eyes on Michael Bloomberg as Joe Biden Flops in Debate
Bloomberg has told associates that he is considering throwing his hat in the presidential ring if Biden drops out…   https://www.breitbart.com/politics/2019/10/16/all-eyes-on-michael-bloomberg-as-joe-biden-flops-in-debate/
Cash shortage hits Dem presidential field - Joe Biden, who ended September with less than half the cash on hand, $9 million, of any of his top rivals… [The big Dem money believes Joe is finished.]
https://www.politico.com/news/2019/10/16/2020-election-democrats-fundraising-spending-048210
Obama yesterday endorsed embattled Canadian PM Trudeau's re-election.  He was silent on Joe.
@paulsperry_: Neither Biden nor his son are mentioned in State Department text messages obtained by Chairman Schiff and other House impeachers, much to their disappointment.  The "whistleblower" told Schiff & the IC IG that the "official" who relayed to him the substance of the phone call b/t Trump & Ukraine's president was "visibly shaken" by what he overheard. Only, the whistleblower did not see the official; he spoke w/ him over the phone [Another WB lie]
Dems circulating Dear Colleague letters on Hill misinforming members re call transcript, claiming Trump pressured Ukraine prez to investigate Biden "immediately" after Ukraine prez raised military aid, when in fact several mins transpired after he brought up buying Javelins
@JackPosobiec: "U.S. Ambassador to Ukraine, Maria Yovanovitch, an Obama holdover, has told U.S. Embassy employees and Ukrainian officials that they need not pay attention to Trump since he is going to be impeached."  3:48 PM · Mar 22, 2019
Trump fired Yovanovitch.  Last week, Dems and the MSM said her firing is an impeachable offense.  This week, Dems/MSM accused Trump of running a rogue foreign policy, abetted by Giuliani.  The president gets to set foreign policy.  It's in the Constitution.
Top Diplomat Testified That Obama Admin, Not International Community, Orchestrated Ukraine Prosecutor's Firing - The testimony of George Kent, a State Department official who works on the agency's Ukraine portfolio: also testified that concerns about corruption within Burisma, where Hunter Biden inexplicably served as a highly paid board member for five years, were openly voiced long before Trump became president. According to Kent, he personally raised red flags about a 2016 initiative between the U.S. Agency for International Development (USAID) and Burisma due to concerns the company was tied to government corruption in the country. Kent testified that USAID was gearing up for an event with Burisma that involved children, and that he felt uncomfortable seeing children used as photo op props for a company with a reputation for corruption and graft…
https://thefederalist.com/2019/10/16/top-diplomat-testified-that-obama-admin-not-international-community-orchestrated-ukraine-prosecutors-firing/
Career State Department Official George Kent Testifies in Impeachment Probe
Before taking his current post, Kent served as the deputy chief of mission at the U.S. Embassy in Kyiv from 2015 to 2018, and as the senior anti-corruption coordinator in the State Department's European Bureau from 2014 to 2015. One former U.S. official said Kent had been among the most vigilant officials within the State Department in reporting on corruption in Ukraine and in seeking to combat it.
https://www.theepochtimes.com/career-state-department-official-george-kent-testifies-in-impeachment-probe_3117281.html
Schiff pressed Volker to say Ukraine felt pressure from Trump
When Volker repeatedly declined to agree to Schiff's characterization of events, Schiff said, "Ambassador, you're making this much more complicated than it has to be."…
https://www.washingtonexaminer.com/news/schiff-pressed-volker-to-say-ukraine-felt-pressure-from-trump
Now we know why Schiff is conducting a secret Star Chamber.  Where is the outrage?
DC Pundits in Meltdown As Trump Declares Syria & Russia Hate ISIS "More Than Us"
Trump: "If Russia wants to get involved with Syria, that is up to them. They have a problem with Turkey... It's not our border. We shouldn't be losing lives over it."… The president also said that Russia and the Syrian government "hate ISIS more than us". He said "They can take care of ISIS" and explained.
"Our soldiers are out of there, they're totally safe" — Trump added, emphasizing his rationale for his recent controversial decision-making on Syria…
https://www.zerohedge.com/political/dc-pundits-meltdown-trump-declares-syria-russia-hate-isis-more-us
@AnnCoulter: Trump's critics are right, he's showing our allies they can no longer count on America. . . .to fight their wars, pay their bills, and protect their borders but not our own.
Trump has induced Democrats to join NeverTrump Neocons in the 'war party'.
BBG @tictoc: @SenSchumer said he hopes @senatemajldr Mitch McConnell will cross the aisle to demand Trump to "reverse course" on his Syria policy
WaPo: House passes resolution [354-60] condemning Trump's decision to withdraw U.S. military from northern Syria [What is the ghost of LBJ thinking now!!!]
'Needs to Be Done': Biden Calls for Returning More US Troops to Syria
https://dailycaller.com/2019/10/15/needs-to-be-done-biden-returning-us-troops-syria/
@ABC: Sen. Mitt Romney criticizes decision to pull troops from Syria. "Let's not forget the reason why Turkey is doing what they're doing is because of the decision taken by the administration."
@DailyCaller: Senate Minority Leader @SenSchumer says that President @realDonaldTrump, during their meeting, called @SpeakerPelosi a "third rate politician" and said to them, referring to the situation with the Kurds, that "there are communists involved and you guys might like that."
@ABC: "He was insulting, particularly to the Speaker," Schumer says following White House meeting with Pres. Trump.  "We were offended, deeply," Steny Hoyer says. "Never have I seen a president treat so disrespectfully a coequal branch of the government."   https://abcn.ws/2J0gebC
@SpeakerPelosi [contradicting Schumer]: I am deeply concerned that the White House has canceled an all-Member classified briefing on the dangerous situation the President has caused in Syria, denying the Congress its right to be informed as it makes decisions about our national security.
@henryrodgersdc: Schumer said Trump called Pelosi a "third rate politician" during a meeting at The WH. Minutes later, Pelosi corrected Schumer, saying Trump called her a "third-grade politician."
Republicans House leader McCarthy said Pelosi made the critical meeting over Turkey political and stormed out of the meeting with Schumer and Hoyer.  Other Dems stayed and there was a productive meeting.  Did Pelosi & Schumer stage a media event that they could exploit to slam Trump?
@realDonaldTrump: The Do Nothing Democrats, Pelosi and Schumer stormed out of the Cabinet Room! Nervous Nancy's unhinged meltdown! Picture: https://twitter.com/realDonaldTrump/status/1184597281808498688
Nancy Pelosi needs help fast! There is either something wrong with her "upstairs," or she just plain doesn't like our great Country. She had a total meltdown in the White House today. It was very sad to watch. Pray for her, she is a very sick person!
Trump tweets photos of Pelosi's 'unhinged meltdown' at Syria meeting   https://trib.al/jYPpT9h
WH Press Sec Steph Grisham: Trump was measured & decisive today.  Speaker Pelosi walking out was baffling but not surprising w NO intention of participating in a mtg on nat'l security. Dem "leadership" chose to storm out & whine to cameras, everyone else stayed to work on behalf of our country.
If Schumer, Pelosi, Graham, McConnell, and Romney want troops in Syria, they should take a vote for a war resolution.  This is junior-high civics.
Updated on